Criminal: France: Season 1
(2019)
You might also like
Atlanta's Missing and Murdered: The Lost Children
Drug Squad: Costa del Sol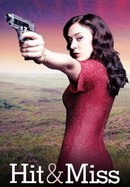 Rate And Review
Episodes
Air date: Sep 20, 2019
As a woman recounts her memories of the attack at the Bataclan, which killed her boyfriend, detectives become convinced that she is hiding something.
View Details
Air date: Sep 20, 2019
After a casualty at a building site, the team interrogates a construction executive who seems to know more about the victim than she is letting on.
View Details
Air date: Sep 20, 2019
Summoned to work before dawn, the team questions a sales manager suspected of a violent hate crime; Audrey makes a bid to win the trust of her colleagues.
View Details
Audience Reviews for Criminal: France: Season 1
The premise of this show is simple but brilliant: keep the action to purely what happens in the interrogation room. Is the person being questioned "guilty"? What are they trying to hide? What are the biases of the questioner and is it clouding their judgment? Interesting and entertaining.