Where to watch
Subscription
You might also like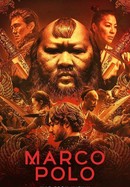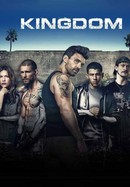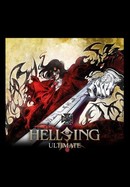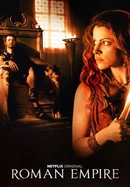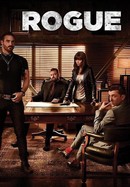 Rate And Review
El Chapo: Season 1 Photos
Audience Reviews for El Chapo: Season 1
In comparison to Narcos: Mexico S1, it pales. Narcos: Mexico which clearly describes the players and their organizations and the power struggles among them. El Chapo does not. I just don't think it's that well scripted or acted, for that matter. OTOH, Narcos: Mexico has a bunch of appealing actors, in the American style! As a side note, I was shocked to see that the pivotal 1988 election theft and the pivotal role of Miguel Angel is essentially not mentioned. 3 stars is kind, tbh.

Terrible successor to Narcos Mexico. They made Felix an old cholo with zero acting skills and while he doesn't get much screen time, it is enough to not watch this series further. I did though, the rest of the acting is also pretty bad.

Not as well-dramatized as Narcos, and that makes El Chapo far more real. The season shows how an otherwise average drug-dealer is able to become a lord, partly through his own gumption and trickery, partly luck and partly the cowardice/corruption of those around.

I'm trying to watch it but so far the acting is so bad lol. And I must be only 10 minutes in.

Outstanding series based on perhaps the most prominent drug lord of all. With the fast pacing at times, the sub titles can be difficult to process, but a small price to pay for an engrossing TV experience.

Well at least this drug lord show is in english. The production quality is low.

Bastante fantasiosa, inexacta y una muy mala producción.

Good for passing the time. Not as good as Narcos. Much better than Season 2

What has struck me the most about this well-acted series is the sense of impending doom under which "El Chapo" lived. He worked hard and ruthlessly as a prolific murderer to become a "Patron" only to find his position always at the edge of a precipice. He is constantly betrayed, undermined, falsely accused (of the Cardinal's murder)and pursued by assassins. His life would make one wonder why anybody would be stupid enough to want his job. There would be a ton of cash but no peace ever in site for such a man or his family. I know of his impoverished upbringing. And that growing and trafficking drugs was the only way to make money in his isolated community. Multiple generations of his family were in the trade as Marijuana and Opium growers. His cousins were in it. He was born into it. But you would think that there would enough examples of how this would not end well for an intelligent man to make the decision to get out. Apparently in El Chapo's position it doesn't matter how smart one is. And you wonder if the lucky ones are not the ones who get killed early in their careers. Instead of living life constantly on the run from everyone and under daily mental suffering. This is a tale of some one willingly allowing himself to be sucked into an abyss. He had to know that if they didn't take his life, they would still take everything else. And they did. What you might question is the mentality of some one who continues going down that road despite knowing what lies at the end. And I also must question the mentality of a popular sub-culture in Mexico that worships and admires these "Narcos." They write songs about them. Do they not have eyes to see what happens to these people? El Chapo's life was not a pleasant one.

almost as good as Narcos, still entertaining and almost realistic. the lead that plays chapo does a great job. don't sleep on EL CHAPO!
See Details