You might also like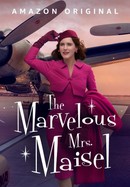 The Marvelous Mrs. Maisel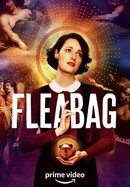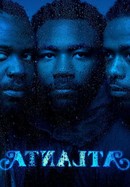 Full Frontal With Samantha Bee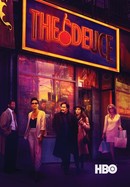 Rate And Review
News & Interviews for GLOW: Season 1
Audience Reviews for GLOW: Season 1
Influenced by several reviews here, I tried very hard to like this series, and I took a Bataan death-like march through the entire first season. I kept waiting for something -ANYTHING!- interesting to happen. It never did. In short, it was time to cut bait. And what made it exponentially worse was that this show had ZERO characters who weren't irritating all the time. Not a single likeable character to root for. Nada. Scratching my head here...the positive reviews must be current cast members and employees of the production company.

Excellent writing and acting establish characters that constantly defy our stereotyped expectations for them. Each actor on GLOW plays two characters: a real and complex person with nuanced history, and an offensively exaggerated stage persona that fits perfectly in 1980s television. The contrast between what the fictitious audience of the show-within-a-show see, and what we, the true audience, are shown demands empathy in full force. Regardless of your gender, orientation, cultural identity, or socio-economic background, you will find characters and their circumstances to be painfully relatable. GLOW will gut punch you with laughter, and body slam you with empathy - and you may find yourself pinned to the television episode after episode.

This show is effing fantastic! 💯🔥

Predictable but very engaging classic underdog thing, reveling in its eighties period and with a phenomenal performance from Brie.

GLOW is a solidly awesome TV series. All the actors are great, most of the characters are pretty good, the story itself is alright but woven extremely well, and the struggle is real. This show does those GLOW women justice, giving them the credit now they probably deserved back then.

Amazing show, such a shame the last season has been cancelled by Netflix. Disappointing way to end an unfinished story line. Hopefully they renew it again in the future.

The costuming mixed with fantastic characters makes GLOW a must see!

Fun, destruction and excitement will bring this season of Glow, which will impact from start to finish, which captures the essence of wrestling in the 80s, and the remarkable performances of Alison Brie and Betty Gilpin will not be lacking to give more fluidity to the story.

Season 1 has a different vibe than 2 and 3. It's a bit awkward but it has its enjoyment.

So entertaining. I wish I had written this. Yes, it's one of those T.V. shows where you think, this idea was only a couple of thoughts away in my brain. I mean, it probably wasn't, but indulge me. The characters are great, the setting is great, the premise is unique. These are actresses that find a strange, but oddly entertaining way to continue to chase their dreams. Alison Brie and Betty Gilpin are unstoppable in this, can't take your eyes off of a single scene they are in. And the cast, the secondary characters, are well used and become well developed.