Grace and Frankie: Season 6
(2020)
Where to watch
Subscription
You might also like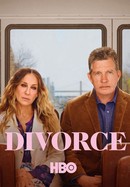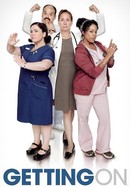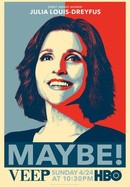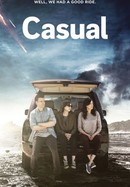 Rate And Review
Grace and Frankie: Season 6 Videos
Grace and Frankie: Season 6 Photos
News & Interviews for Grace and Frankie: Season 6
Audience Reviews for Grace and Frankie: Season 6
G & F goes into some new directions, but remains loyal to its fanbase by playing the hits. It will still make you laugh, perhaps not as often. Like a cherished friend, be willing to overlook some of its faults for all the joy and comfort it brings you!

Grace And Frankie continue to deliver lots of laughs driven by a stellar cast and some spectacular one-liners. One of my favorite comedies on Netflix.

I love this show!! It's great to have a show that I can relate to. For some reason when you reach 60 people think you don't think about or enjoy sex . They think we are to old to still experience new things in life. Grace and Frankie show that life does go on for older people. We can start a new business and continue doing most of things we have in life, just a little slower. Please renew this show. I watched the series for the first time early last year and after re-watching it for the 4th time, I'm enjoying it again Season 4 Episode when Saul's friend from the cruise meets Robert.

Much funnier than the previous season.

I came to this show late, however, I binged, caught up, and now eagerly await the next installment. Jane Fonda, Lily Tomlin, Martin Sheen, and Sam Waterston are divine. Well written, superbly executed, bring on Season 7!

Desde la segunda hacia adelante, cada temporada que pasa de Grace y Frankie se gana aún más el cariño de la audiencia, con carisma, excelentes actuaciones, y entretenimiento.

The sixth season of Grace and Frankie remains at the same level as the previous one. It is summarized - in a simplistic way - in a comedy series that deals with subjects of the third age. We are introduced to highly evolved characters since its first season. In the case of Grace Hanson (Jane Fonda) and Frankie Bergstein (Lily Tomlin), I would say that they have evolved so much that they switched roles and essence. Grace is looser and freer while Frankie, in a way, tries to get her on track. This is amazing. It's wonderful to see how their friendship has evolved so much over the seasons. As always, because they are protagonists, they stand out from the rest. This is a great merit. Sol Bergstein (Sam Waterston) and Robert Hanson (Martin Sheen) are put in a situation that will result in more love and trust. They did not have many changes in personality and dynamics, but it is still quite interesting to follow their dialogues. In the plot of the children, there were small noticeable changes, but not the supporting role. Brianna Hanson (June Diane Raphael) and Barry (Peter Cambor) make a very interesting couple here. They have doubts and insecurities hidden behind well-placed jokes on the scene. Coyote Bergstein (Ethan Embry) continues to see a very basic but captivating and funny character. I love him to tell the truth. Mallory Hanson (Brooklyn Decker), like Coyote, remains the basic and interesting character to follow. Nwabudike Bergstein (Baron Vaughn) and Allison (Lindsey Craft) just married, they are kind of left out in some way and their plots didn't captivate me so much. Nick (Peter Gallagher), since last season I have a much less love for him, but this season the hatred for him reigned. A very incredible and pleasant season to spend time and learn a little about the life of the elderly.

Best season of them all....never laughed so hard. Ending was absolutely perfect. Great job everyone.... With only one final season left, am hoping it'll be amazing. I'm going to miss the gals and the guys.

Great show and wonderful acting by all. Love Fonda and Tomlin they look like they really love each other. Their characters are so perfectly acted. All seasons were perfect, though hard to outdo the first one. Keep it going!

I continue to love the show, which is overall a delightful display of keeping family bonds, while fighting for one's voice and individuality. It also shutters some glass ceilings regarding the limitations we face as we age. While not perfect, it felt very raw, particularly because every character had a strong sense of personality. Since I valued this aspect so much, I found the 6th season disappointing. The characters are often times unrecognisable, as they face some plot twists that feel awkward, forced, and hurried. We may be able to see some new sides of the characters in this way, however consistency should not be sacrificed to the point that you're asking whether these are the same people you followed through for five years. I guess it is a matter of degree. If the nature of the events were as shocking as the characters' responses seemed to indicate, maybe it wouldn't have felt as shallow.
See Details