Gracepoint: Season 1
(2014)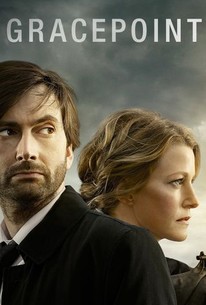 You might also like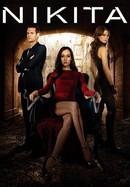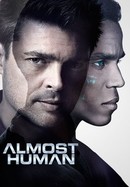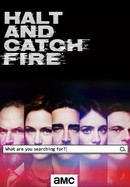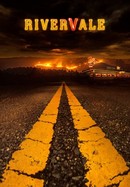 Rate And Review
Gracepoint: Season 1 Photos
News & Interviews for Gracepoint: Season 1
Audience Reviews for Gracepoint: Season 1
Poor acting from much of the cast, some dreadful hair and wardrobe, terrible "twist ending" that turns part of the plot into a plot hole. Waste of Tennant's and Weaver's talents.

Well it's true that i have a difficulty in separating Gracepoint and Broadchurch. I watched broadchurch from season 1 to season 3 and it kinda stuck in my head that made me hard to watch Gracepoint without comparing it to Broadchurch. But after a while a managed to do that and i realized Although Gracepoint has many scene (sometimes with the same angle) that similar to Broadchurch, the story, the characters nature, the ambience and the flow of the plot was different. Although similar, it was different. So i really suggest for the viewer who already watched Broadchurch, try hard to separate it from Gracepoint. Do that and you will find a different who dunnit series.

A terrible remake of the fantastic original. The only reason to watch this is because of David Tennant although he seems extremely disinterested and cannot do an American accent to save his life. No do not watch this if you've already seen the first series of Broadchurch.

El juego de buscar al culpable esta bien logrado.

Gracepoint is stylishly filmed but it suffers from a host of issues that keep it from living up to its British counterpart, or other top American detective miniseries' such as True Detective. Despite its grippingly dark setup, it was difficult to stay invested due to the slow pacing, unimpressive twists, and unlikeable characters. Most of these problems stem from the cast. David Tennant, Nick Nolte and Jacki Weaver are very good. Even though he portrayed a rude jackwagon, I loved Tennant's character because the script called for him to be a douche to every other character, all of whom annoyed me one way or another. Anna Gunn does a good acting job, but her character turned out to be an emotional, unprofessional cop who seems to be too clueless to do her job to any quality. Jack Irvine also deserves some attention for one of the most appallingly bad performances I have ever seen from a child actor. I am a big Michael Pena fan, but he was a disappointment here. The premise of the show is your typical misfit duo of cops who try and find a child murdurer in a small tight-knit town where everyone gets along. The series starts off rather well, but the twists were not terribly clever, and I was able to guess the killer correctly before the halfway mark. It's not because I'm super smart; I'm not. There were just a number of "duh" clues that could only implicate one person. The show relied on too many suspects lying, as opposed to their alibis leading to a dead end and flustering the investigators. It was still quite watchable due to being technically expertly filmed. Gracepoint isn't bad, but it was supposed to be a lot better with the resources it had, along with the blueprint that previous hit crime duo shows have laid out for it.

Terrible plot changes. Terrible acting (especially Mark Solano and Tom Miller). Terrible casting. Terrible show.

Ha! I was *almost* right in guessing who the killer was. The revelation makes you feel like this whole whodunit exercise was tiresome.

What a colossal waste of time. Not only was this a shot-for-shot remake of Broadchurch but it was even dumbed down for American audiences. Unlike Broadchurch, there was no murder on this show, it was an accident, hence no murder investigation. And, of course, to broaden its appeal it had to crowbar in there a gay character and to let us know she was gay, like that mattered at all in the plot. If you plan on watching Broadchurch watch only the last episode as the whole show is 100% the same. BTW, this is as much a spoiler as me letting you know what happens in Titanic or The Passion of the Christ.

I enjoyed Gracepoint. Hope they bring it back for Season 2.

Many critics have been very unfair to this show. Most of the naysayers appear bitter that the show even exists and, rather than review the series on its merits, they trash it based on it comparison to a show they clearly have predetermined is superior. The series hasn't even ended and many have declared the show redundant in the first week of its airing. The fact is the show works very well as a standalone series. From the very start there are telling departures from the source material indicating that the resolution to the mystery will be different. Here it is Episode 9 and I still don't know for sure who the killer is -- and I have seen Broadchurch. David Tennant is astonishing in that he is playing basically the same character as he played in Broadchurch, yet it seems to be an entirely different actor in each. It is unnerving. Virgina Kull is wonderful as the grieving mother. Nick Nolte is fantastic. Jacki Weaver is a marvel. The weakest member of the cast, to me, is Anna Gunn, who fails to capture the rhythm and comic timing necessary for the banter with the David Tennant's grumpy Carver. As a result, the mood is relentlessly dark and gloomy. That is the major flaw in the show that I have found. I liked the sort of ominous music, the cinematography was lovely. Overall, I think anyone who has not seen Broadchurch should love this gripping mystery. Those who have see Broadchurch can still enjoy the mystery if they set aside their predispositions and just enjoy the ride. There are enough changes to the plot and new characters to keep the story interesting. And just to see the amazing performance by David Tennant is a delight.