High Score: Miniseries
(2020)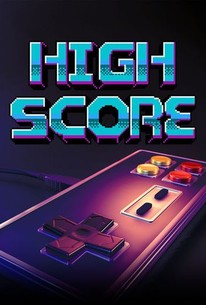 You might also like
The Disastrous Life of Saiki K.: Reawakened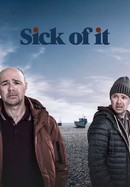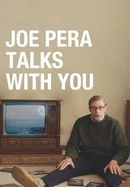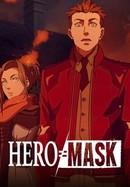 Rate And Review
High Score: Miniseries Photos
News & Interviews for High Score: Miniseries
Audience Reviews for High Score: Miniseries
I really hope there is a second series of this. I'd love to see more on survival horror, on RPG, on Sim games and I find this whole series fascinating and really relaxing to watch.

Me surpreendeu positivamente!

I really liked this docuseries. It provides you with a historical look at gaming and if you are a gamer, I think you will find it interesting and fun.

A great watch! Watching this made me realize that, in a lot of ways, history of gaming is history of computational development. Stuffed full of people with interesting ideas and backgrounds, and who don't take themselves too seriously. Just an all-around delight! Was surprised by all the negativity -- turned out it touched some nerves with its inclusive scope; a crying shame the said nerves are so touchy, but makes sense, since we're talking about the toxic gaming community. They're missing out on all the fun this series has to offer!

A complete rubbish: instead of just worrying about the history of video games, they waste time telling the story of "strange people" and disgusting progressive guidelines. I couldn't watch more than one episode.

Failed to meet my expectations as I was really into the first epdisode. I don't mind focusing in on the man that created cartridges or that a trans man found an escape in games and also excelled at it. I stopped watching when a guy who failed to backup his life's work on a game that hardly anyone has ever heard of was focused on. There are plenty of successful games and genius people that tackle real-world issues in gaming these days. I wish they could have been booked for this doc.

Honestly, the meat of this series' info is already learnable on YouTube, which is where its target audience has likely already learned it anyway.

Strange things. Everything has to be about identity an inclusivity for no reason. A boy that won 1st prize in an arcade game championship and turn to be trans woman later in his/her life. An lost LGQTB game, with few copies sold (there is a hint that one is found), a wife that played a text adventure (she is an adventurous person irl) and got an idea to make one of her own so she told her computer geek husband who proposed that it would be "nothing like before" if he added some graphics (and he did build the game). A lost (that was interesting and new to me) console that could play more than one game, using cartridges ―the first of its kind― made by a black man who worked in a place that ""no one else looks like him";" (eh? why is that relevant); also the first game, a football game, in 1995(!) to include black characters ―the "hardware till that time could not handle both blacks & whites guys" whaaaat !?!. Of course there where black characters in games long before that, can recall "one on one bball", "Danley Tompson decathlon" in 80's ..nba jam i thing was 1992-3..anyway, that was the last straw ―ican take id politics planted in a tech/computers/consoles/games doc, but i won't take that kind of bs. I watched 3½ episodes ... no

This show would have been very interesting if it was really about computer games and not identity politics.

This show sounded interesting, but it was more about identity politics than about games. It should have been labeled differently so as not to mislead viewers into expecting something it doesn't provide. It's a missed opportunity to delve into the nostalgia and innocent fun of these games, but the hectoring political viewpoint ruins all the fun.