Indian Matchmaking: Season 1
(2020)
Where to watch
Subscription
You might also like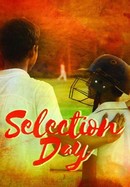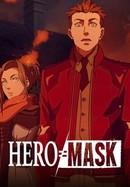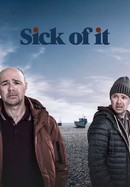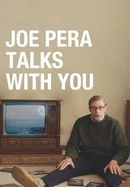 Rate And Review
Indian Matchmaking: Season 1 Photos
News & Interviews for Indian Matchmaking: Season 1
Audience Reviews for Indian Matchmaking: Season 1
Did not watch the show. But this is a midfinger to the patriarchial arranged marriage system.

There's plenty to criticize about how the show approaches class, religion, culture, gender roles etc. but it's a dating show and it worked for me in a big way. And I was able to read between the lines about much of that. Well done, well shot, and entertaining. Most incredible of all, my husband who HATES reality TV watched the entire thing.

I don't think they're glorifying arranged marriage. A lot of the candidates were trash or their family were assholes but some of them grew and all of them were interesting to watch. Also it was refreshing to watch what is essentially a dating show where the host is super honest to the candidates, and doesn't sugarcoat anything. Sidenote: Vyasars voice sounds like a cross between Seth Rogen and Neil deGrasse Tyson which was amazing.

Great show!! Binge watched Season 1 in one day. I can't wait for Season 2!

I can understand why its become a cultural phenomenon in India. Relatable, entertaining and tonally accurate. I didn't find it striking many false notes. Also amazing background music.

It was a pretty entertaining show. Even though I don't agree with a lot of things, it was still interesting to see that side of relationships and marriages.

I binge-watched this entire show in one night. I've recently watched various documentaries and limited series about cultures I am unfamiliar with, including Unorthodox and One of Us. I thought this would be an interesting window into another culture I know nothing about - Indians and their tradition of arranged marriages. Instead I got a bunch of boring episodes that taught me almost nothing about this tradition, their culture, or the details behind it. Instead I got a bunch of boring stories of self-involved single people who happen to have another option for finding dates beyond the standard apps all other Millennials use - an Indian matchmaker. There was literally nothing different about it from standard online dating, except that these people made it clear in their profiles (aka "biodata") that they are serious about finding a life partner. Well, so are most of the people on Match.com or any of the other apps currently in vogue. And a bunch of SUPER-awkward dates that were painful to watch ensued. Of the Americans, not a single person was interesting enough for me to care about. Except maybe the teacher, who genuinely seemed like a nice guy. I was hoping he'd find his happily-ever after. (He did not - more about this later.) Sorry I don't remember any of their names - that's how interesting I found these people. Some of them were SO unpleasant that I couldn't understand why anyone would put them on a TV show, much less try to find them a love match. For example, the first gal - the lawyer. WHOA! This woman is a full-on narcissist who thinks WAY too highly of herself, and makes everyone around her uncomfortable by literally insulting them! She said things to some of her dates that were SO rude they made me cringe, and I was surprised they didn't just get up and walk right out. It wasn't a bit surprising that she was so frequently rejected. I wouldn't want anything to do with her, on any level. Then there were the two guys in India - one of them, who works in his family's jewelry business, also thought so highly of himself that he wouldn't settle for any girl who wasn't an actual model. Seriously! The girl he finally agreed to marry was actually a model! Why he was even doing this was beyond me - clearly he was a "playa" and just wanted to continue his party lifestyle. And finally, there was the poor little super-rich boy in India who'd never washed a sock or prepared his own meals in his life (until he went to college in Boston and was forced to actually take care of himself), whose mother was insisting he pick a girl and marry within two months. Him, I felt sorry for. CLEARLY he's either gay or asexual - he literally looked at hundreds of spectacularly beautiful girls and found nothing attractive about any of them. He couldn't even come up with any criteria for the matchmaker to look for! Not ONE trait. He didn't seem remotely interested in women on any level. He was finally pressured into picking a girl, but watching them together was so painfully awkward that I could barely stand it. They had nothing - and I mean NOTHING - to say to each other. She was shy to the point of catatonia. He couldn't come up with a single word to say to her. He finally agreed to marry her, but it was obvious it was simply due to the pressure from the mom. With all the time the show focused on them, I think they spoke maybe six sentences to each other...every one of them mind-numbingly awkward and banal. And they were gonna get married?? The show also wasted a ton of time on various other "clients" who never went anywhere. Why were they even in the show? I kept waiting for a happy ending. Just ONE happy ending! Give the teacher a gal who falls in love with his charming personality. Give the nasty lady lawyer a dude who is willing to put up with her narcissism. Give the ditzy wedding planner someone - ANYONE - who can handle her constant laughing. Give me ONE GOOD WEDDING, with gorgeous outfits and Bollywood-style dancing! Nope. Not one happy ending. Just a gaggle of self-absorbed singles who haven't the personality to attract anyone beyond a couple of dates, much less find a spouse. And not a single finalized story. I've since read that NONE of the couples who met each other on this show are still together, including the poor mother-abused boy in India. None of this surprises me in the least. Don't waste your time.

Outstanding film making with terrific music and photography. Interesting conversations and clients.

yeah arranged marriage is not my cup of chai!

This is the worst series you can ever watch. It's just borderline toxic and promotes toxic behaviour. Indian arranged marriages are just pure toxic, treating women like property, and full of misogyny. The show is highly accurate in its depiction of Indian arranged marriage scene, but instead of calling it pure bullshit, the series is glorifying it.
See Details