LuLaRich: Season 1
(2021)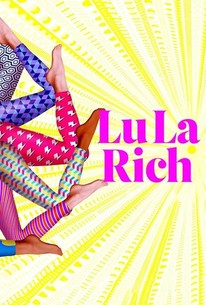 Rate And Review
LuLaRich: Season 1 Photos
News & Interviews for LuLaRich: Season 1
Audience Reviews for LuLaRich: Season 1
When being apart of this it seems great, but as others, the truth came out and sooo happy for other to finally see the truth great presentation of both sides. Very well put together, would love to see season 2 to have others input from LLR.

This was an incredible look at a company that took advantage of tens of thousands of women who were trying to help support their families. I sincerely hope that they are able to dive deeper and give us more seasons of this show, if not on LuLaRoe then on other MLMs.

Lularich is a great view of the weird leggings fad and the pyramid scheme behind it.

I had to stop watching. These people are disgusting and got rich, at the expense of so many people. I just can't handle it.

Alarming, enlightening and entertaining.

What a great expose! Shameful to think I was part of this at one time.

Happy to see the truth coming out about these predatory MLM companies. Keep em coming!

Amazing!! Absolutely loved it! Amazon did a great job. I hope they release more episodes or behind the scenes clips!! I want more!!!

Binged in a day. Could've easily watched more!

Freaking loved every second. My cousin was one of the girls that left that was interviewed. I can't wait for next season!!