You might also like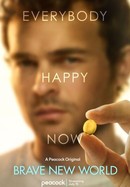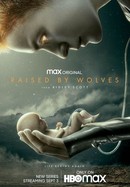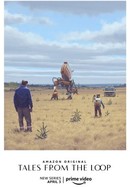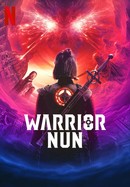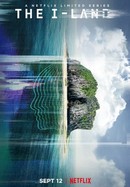 Rate And Review
Marvel's Helstrom: Season 1 Videos
Marvel's Helstrom: Season 1 Photos
News & Interviews for Marvel's Helstrom
Audience Reviews for Marvel's Helstrom: Season 1
I like it i hope for more dark shows like this ,hemlock grove was a good dark show not enough of them about

Really liked it. So sad it was only 1 season

This is THE best Marvel show by far! Great cast, great characters, great visuals, great storytelling. I wish the show would continue. 1. Weird and messed-up (but still likeable) characters, instead of the bland and annoying protagonists of most other shows: Tension between the characters to build momentum, but still enough character development to allow for identification with them. And all of them are multilayered. 2. Great story telling that works for those who are not familiar with Marvel: Good pacing, a bit of suspense (obviously there are no real surprises in there) and good visuals / cinematography that thankfully omits the "this should be a creepy scene, let's make it so dark the audience cannot see what is going on" approach. 3. Great actors: (nothing to add here, they are just very good portraying their characters) One of the few series where I was looking forward to the next episode and where I felt engaged with not just the protagonists but most of the supporting characters as well. A very good show!

My scale: 5 Stars = Masterpiece 4.5 Stars = Great 4 Stars = Very Good 3.5 Stars = Good 3 Stars = Pretty Good 2.5 Stars = Ok 2 Stars = Pretty Bad 1.5 Stars = Bad 1 Star = Very Bad .5 Star = Terrible

So disappointed this was canceled. There was a lot of potential there.

Remember when Marvel TV was separate to the MCU? Well that's when 'Helstrom' originally dropped onto ABC in the US, and is now available on Disney+. SYNOPSIS: 'Daimon and Ana Helstrom are the son and daughter of a mysterious and powerful serial killer. The siblings have a complicated dynamic as they track down the terrorizing worst of humanity - each with their attitude and skills.' A dark, gritty, supernatural horror TV show: what more could I want? Well more than this tbh and this genre has been done so much better in the past eg' Supernatural'. With Marvel moving into the darker parts of the MCU recently, and certainly in the future with shows like 'Moonknight', I can totally see this IP being totally remade by Kevin Feige. There is something special buried away here but it's just not delivered within this series and maybe because those involved knew it was being canned they just couldn't be bothered. Don't get me wrong the 2 leads are great considering the material they're given and the CGI is spot on, though not at MCU TV series level. I can certainly see this vanishing off Disney+ in the future. Only for Marvel fans really. 5/10

I just binged Helstrom & I really enjoyed it!!! I really wish it had continued for -at least!! - a couple more seasons! I would have happily watched! Honestly, I'm really surprised it didn't get a 2nd season- at least. The show had some weaknesses to overcome- but the fundamentals were there! It delivered for anyone that 1) enjoys these types of supernatural tv shows 2) likes a brooding tortured soul in an extremely good-looking guy. 3) likes the 'good girl / "bad boy" , 'will they- won't they' vibe 4) Enjoys watching a bad-ass powerful female character that has survived a dark past - & is now fighting evil. Plus- She's also very pretty. —— So Many other enjoyable elements -but bottom line: I would like a reboot of this show! And I think there's a good chance that a large audience group would be into it! Tap into the CW audience - for one thing! Anyway- if you like supernatural shows- watch Helstrom! It's a fun binge!

Helstrom hooked me up instantly though I don't like Horror or Supernatural. A big part in that had this Jack Lemmon granddaughter Sydney, who is an incredible actor, along with Elizabeth Marvel, and surprisingly dry dialogs and nice atmospheric settings. The pacing is good, though 10 episodes are a bit too much for the story told. I really do not know why so many people do not like this show. If you want to see a show that is just a beautiful empty bag (at least in the first 3 episodes up to today), watch Foundation. I won't say that Helstrom is on the top line of series, it has its downsides, but it is definitevly a good one, and deserves a second season, which it won't get because of some studio politics.

Loved it, up until the last few episode when it all just started falling apart, deeply convoluted and corny from that point on. Like J J Abrams, they just couldn't stick the landing.

While Helstrom struggles to balance all the elements from its lore together and has protagonists that aren't as compelling as other Marvel protagonists not helped by their underwhelming performances (the sister gets it worse given her bitchy attitude whereas the brother is at least trying; he at least gets along well with the novitiate), this seemingly non-canon parting gift from the MCU's non-Disney+ television side (for context, it was predicted to be DOA due to real-life circumstances causing Marvel Television to be merged with Marvel Studios and this show being too far into development for the plug to be pulled on it) has strong special effects, a beautiful visual style that reminded me of The Ring, solid performances from the supporting cast and well-directed moments of telepathic supernatural badassery. The result? A somewhat somber, if forgettable, look at what could have been.
See Details