My Holo Love: Season 1
(2020)
Where to watch
Subscription
You might also like
Designated Survivor: 60 Days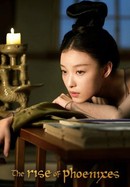 Rate And Review
My Holo Love: Season 1 Photos
News & Interviews for My Holo Love: Season 1
Audience Reviews for My Holo Love: Season 1
Limited series (12 1 hour episodes). South Korean with English overdub. The story was interesting enough that I mostly didn't notice the usual distractions of language overdub. I found it entertaining.

Definitely for someone who likes this type of series, I'm not really that much into romances but it's amazing in my opinion

Super entertaining and charming. Loved the plot and concept of the story! Really unique and romantic.

Es muy cansador ver a la actriz protagonista, no sabe actuar y es realmente molesta. Básicamente todos los problemas en la serie son por su culpa, parece como si quisieran que la odiemos y finalmente lo lograron. Lo demás estuvo bien pero realmente baja todo por culpa de esa actriz, su personalidad y actitudes en la historia.

It was mega bullsh*t,with g*y and bad actors. Horrible. The worst show ever.

There are a lot of Asian dramas on Netflix, but, its not easy to find the ones with English dubbing. (hard to stare at the screen for long periods of time to keep a good grasp of the conversation and facial actions at the same time). Anyways, this one did have English dubbing and had science fiction elements. It reminded me of other K dramas in that it did have twists (no matter how predictable), sad parts, and simply overall a great story.

The series is very good, has good performances, and a good story, besides raising some good questions about the future. I recommend.