Narcos: Mexico: Season 1
(2018)
You might also like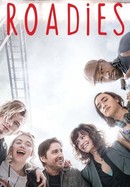 Rate And Review
Narcos: Mexico: Season 1 Videos
Narcos: Mexico: Season 1 Photos
News & Interviews for Narcos: Mexico: Season 1
Audience Reviews for Narcos: Mexico: Season 1
Once I got into Narcos Mexico, I started to enjoy it as much as Narcos Columbia. Cannot wait for another season. One of my favorite TV series ever. Really amazing acting, sets, and overall flow of the show. Incredibly easy to binge.

Season 1 is great. Season 2 is ok but not as good.

Anyone giving this less than 5 stars must be a clueless American that can't keep up with the subtitles or something.. bc this is an instant classic!? One of the best TV series of all-time!! How great is Rafa?? The acting is superb all the way around.. the only question is which is better, the original or Mexico? An absolute MUST SEE for anyone with a pulse and half a brain.

Absolutely loved it. The show is up there with all of the great crime shows of the golden age. Every bit as good as THE WIRE or THE SHIELD. Loved this first season and how the drama of the show complimented the actual history. A must watch for all!

Unlike the previous Seasons Colombia which had great and powerfull leads of each leads this season totally Lacks the charimsa and personality to potray these characters.And has so much time consuming scenes which are so dull that one will sleep.

Cringeworthy, corny dialogue and acting (esp Kiki). No character depth save for Don Neto. Highly unbingeable.

This season was very disappointing to me. Kiki the protagonist was my favorite character and it felt like he just died for no reason, and there was no justice for his death as most of the people who organized his kidnapping were never caught. I know that this is based on real events but at least give us some justice for the death of the main protagonist before ending the season. Also many episodes ended in very disappointing fashion I.e raids that never solved anything, etc.

I'm very sorry, I thought the Narcos series was top notch until this abortion. I hated Kiki so much, by the end of the show, I was almost glad the guy really got killed in real life. I know, that's so wrong, but Jesus Christ, this character was so painful to watch.

Very engaging and well acted. I looked forward to watching each episode. I only watched the series while on the treadmill, which was great, as it made time pass more quickly.

Narcos: Mexico might not be as thrilling as Narcos, but with the performance's from Diego Luna and Michael Pena, Narcos: Mexico is definitely a series that standout from others.