Peaky Blinders: Season 5
(2019)
Where to watch
Subscription
You might also like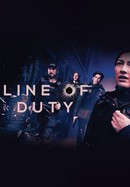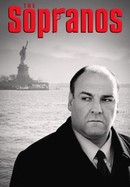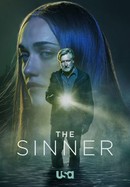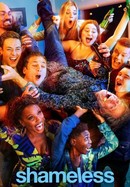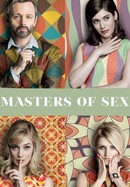 Rate And Review
Peaky Blinders: Season 5 Videos
Peaky Blinders: Season 5 Photos
News & Interviews for Peaky Blinders: Season 5
Audience Reviews for Peaky Blinders: Season 5
Its weaker villains and a more unfocused narrative flow may provide a slight hindrance for its otherwise awe-inspiring storytelling kept top level thanks to breathtaking performances and sharp direction.

Maybe a bit simple, but I just loved it! Amazing storyline, acting and filming.

This series gained more popularity as years went by.. I didn't follow it from the start I caught it around the 4th season, but it was undeniable that I was highly hooked on the plot, characters, set and cinematography from the start. This show puts the gangster genre on another level, very early on there's a lot that made this an engaging series, first the plot was brilliantly made, the classic approach of having many sub-plots going on all at the same time, and that makes you constantly wonder how exactly will Thomas and his family deal with the most tough and insane situations. For the most part the way this sub-plots would come together and get resolved during the season was the best part. Although this is of course a dramatized and fictionalized version of infamous British gangsters, the series is able to remain realistic in a way and there are several moments (including in one of the season's finale, no spoilers) where things clearly didn't go how the protagonist expected, and that gets the audience always on their toes. The grey characters, specially Thomas Shelby drive the entire show, even when he makes highly questionable moral decisions you can still empathize with him, given his past and motivations, the way they balance his morality is for the most part of the show really well done. Of course it goes without mention that all the entire cast does a fantastic job, the set and custom design, the cinematography and the insanely cool slow motion shots all contribute to make this even greater. These two final seasons however although still good for me weren't at the same level as the previous.. I still gave the highest rating since I really admire the early seasons, however once they wrap up the story completely with the upcoming movie that's when I will make the final decision on the score. The last season left a lot of questions to be answered and for me it wasn't a satisfying finale... let's see what they make of the movie.

Season 5 is amazing. It has a few hiccups along the way but over all it was fooking awsome.

Enjoyed the hell out of series 1 to 3. With 4, it became to predictable. With 5, it's just ridiculous. More emphasis on cool entrances instead of a solid and believable story. In with a bang, out with a whimper.

The Billy Boys were a legitimately frightening new bad guy razor gang at the beginning of the season. Various parts of the Mosley subplot were hard to suspend disbelief for, like the idea that British fascism could have been this well developed and be getting huge rallies in 1929/30. It's also not quite clear whether Mosley is supposed to be frightening or creepy and disgusting. But then, to the extent that he is not a very compelling figure, we don't get an idea of what is charismatic and dangerous about him.

Best serie I ever seen. Has lot of great things in it and also the environment and dresses are perfect for the context and the history. I hope never ends haha

esta temporada es muy emocionante en lo visual pero igualmente tiene buena narrativa

What a well done show. I am so glad my mom got me hooked on this. Cillian Murphy is amazing I didn't realize it was him he is so different from other films I have seen him in. My mom loves him lol I liked the way it's filmed with the modern music which could do down bad but they do it so well and find really good songs to fit the vibe. steven knight is an amazing writer the scripts are all well done. Another show for anyone wanting to learn how to write should get in on that.