Person of Interest: Season 2
(2012 - 2013)
Where to watch
Buy from $1.99
Buy from $1.99
Subscription
You might also like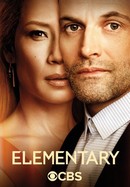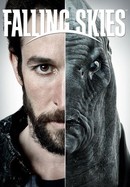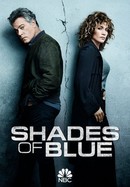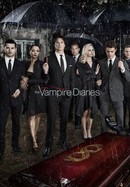 Rate And Review
Person of Interest: Season 2 Photos
News & Interviews for Person of Interest: Season 2
Audience Reviews for Person of Interest: Season 2
Sometimes a little too "procedural" but always thought-provoking.

Season 2 introduces fascinating people to the tale and gradually develops suspense beneath the surface, making Person of Interest easy yet complicated, amusing yet hearttaking.

Well written. Well acted. Interesting story. Engaging. Taraji P. Henson puts in yet another great performance. Nice to see Sarah Shahi as well.

I don't know how this show has such good ratings. It's so mediocre. The action scenes are terrible... makes me vomit. I "watch" this when I want to have something on but can't think of anything else.

The most touching series I have seen for many years. Sometimes naive/simplified, action filed plot never was boring and it has very serious philosophical and existential questions. Strongly advise to watch all five seasons.

Season continues the strong story with new twists and an increased role for the great Amy Acker.

6.7/10 — "Okay"/"Decent"/"Watchable"

Just making the best series even better!

"Season 2" departs from the thrilling originality of the first season and lowers itself to predictable twists and banal government conspiracy cliches. Most of the delight and thrill of discovering if the titular person of interest is victim or criminal is gone, and only brief bits of inspiration show through. We are introduced more to the background behind the government's involvement in the Machine, but instead of fulfilling a sense of ambition and anticipation, the story meanders pointlessly; does it matter, after a while, if the government's hitmen repeatedly fail to kill the heroes on every single occasion? Does it matter when dozens, if not hundreds, of hitmen are killed while the heroes are unscathed? How interesting are emotionless hitmen and conspiracies after 20 episodes? Much has been said about the ambitious plotlines involving the Machine. But what insights are we supposed to take away? Are we meant to be constantly awed by an A.I. we've known for a whole season is an A.I., or are we meant to be impressed by the idea of government surveillance? Now more than ever is the latter a common and often hackneyed concept, and the villains who form the corrupt government are gruff yes men with little personality other than to obey orders. Do they sound like villains that might be fun to watch? They get especially tedious when they spontaneously hijack long parts of the season with their dull and uninteresting plans. And meanwhile, the "irrelevant" numbers storylines, where Finch (Michael Emerson) and Reese save people the government considers inferior (sounds like a forced plot point to encourage sympathy, but anyway), are burdened with very obvious plot twists, along with redundant and overdone dialogue. In the process, all the irrelevant numbers plots consist of is constant investigation, occasional humor, and brawls with several hitmen. There's got to be a limit to the number of these guys; you would think Reese would have killed or captured all hitmen in the city by now, but "PoI" instead uses the cliche of the endless amount of bad guys. The general performances are consistent with their previous season's quality. Michael Emerson is good as the moralistic and solemn Finch, and Jim Caviezel's sardonic Reese displays a sense of fun in his missions. Sarah Shahi as team newcomer Sameen Shaw displays an appealing coldness and deadpan personality that helps her fit in. Amy Acker as the villainous and initially intimidating Root is reduced gradually to speeches and lectures, although I wonder if I'm on safe ground when I ask if Root is the first person to seriously worship a computer as a goddess? This season's just a dud. You want the bare minimum of action, comedy, and suspense, "Season 2" barely ranks below that mark in all honesty. In view of the show as a whole, I can only hope this outing is the outlier and not the example.