Saturday Night Live: Season 40
(2014 - 2015)
You might also like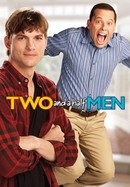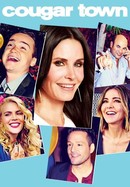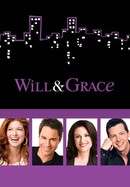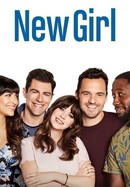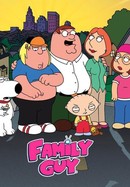 Rate And Review
Saturday Night Live: Season 40 Photos
News & Interviews for Saturday Night Live: Season 40
Audience Reviews for Saturday Night Live: Season 40
The writing sucks. Colin Jost sucks.

40th anniversarry special was good, but too many commercials and too many musical guests.

Saturday Night Live celebrated it's 40th anniversary last night. I was very excited watching all of the commercials leading up to the big event. Wow! Horribly unfunny to the point that I was uncomfortable. The only few times I laughed was when they were showed old material. I don't know how you have that many stars and such no funny material. Just like in the 80s I assumed Eddie might save the show, but his 20 sec serious thank you was awkward, like SNL died or something. I finally broke when Kanye was introduced. RIP SNL. We'll always have the good times.

this show was actually funny 38 years ago, but not since. Lorne Michaels is an example of a mad dictator. Put a fork in this show it was done 38 years ago.

For those of us old enough to remember the 1st cast of SNL, we've had to get used to "transition years" between strong casts. They suck. They are hard to watch. Yet, a year or two goes by and we see the bright stars from the experimental casting. The thing is, if you watch a lot of SNL, you can tell when someone has IT. Jay Pharoah, Aidy Bryant,Cecily Strong, Taran Killam and Kate McKinnon are the most recent who lit up the screen the minute they premiered. Beck Bennett is quickly reaching that status as well. However, there are others who aren't making it and are being given entirely too much rope. First, there is Colin Jost. I've heard so much good about him, but his writing on Weekend Update last year, along with Cecily's stoic delivery, made the typically funniest part of SNL, the worst. For some reason, Colin was kept, though Cecily was demoted in favor of Michael Che, who, while he was clearly nervous, ended up doing ok. However, the writing on the whole "newscast" was very weak. Since Jost is the head writer, that poor writing is finding its way into the mediocre sketches too. Second, the terribly unfunny Kyle Mooney video shorts appear to be something that Lorne Michaels likes. I remember Andy Samberg being a little hard to swallow in the beginning too, but he ended up being a brilliant addition. However, I don't see Mooney's very dry style taking off in the same way. His pieces for the past year, including the terrible one during the season premier this year, have all been boring. Like with all transition seasons, though, there appears to be a highlight: the introduction of young (20 years old) Pete Davidson. His Weekend Update "stand up" routine was very funny. Let's see if he can keep it up. Unfortunately, the good cast members were used in a limited fashion for the sake of highlighting the new folks. This was a poor approach. SNL needs to pick up in week 2 with heavy use of the strong cast and occasional use of new members.

Always the Greatest Season 40 Rocks !