Shameless: Season 1
(2011)
Where to watch
Buy
Subscription
Buy
Subscription
Subscription
Buy
You might also like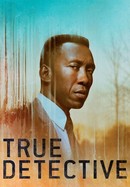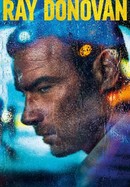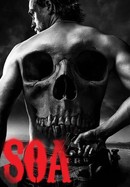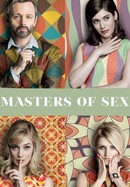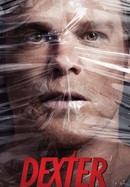 Rate And Review
Shameless: Season 1 Photos
News & Interviews for Shameless: Season 1
Audience Reviews for Shameless: Season 1
OMG, Shameless is so COOL

Probably one of the best shows I've ever watched in my life !! Currently rewatching it for like the fourth time and its still as good as the first time I saw it. The plot is so so so good and the acting is absolutely incredible (especially from emmy rossum, cameron monoghan, william h macy, and jeremy allen white)! Definitely a must-watch if you haven't seen it already!!!

OMG freaking hilarious Why did I wait so long to watch this show now I have to binge watch the show because season 11 just ended.

Dark . Hysterical . Raw . Hilarious . Shameless A drunk father (Frank), who leaves his 6 children to fend for themselves. Fiona, the elder sister takes care of her siblings. If you are some soft person who looks only good in the world, then you better find another show, because this show is so uncut and dark. I had to stop watching the show at one point, when shiela killed Frank's mom by sitting on her face. But I came back, coz you always come back for a good show. At the same time, there are moments where you have to pause, to laugh your guts out . My favorite character is Kevin, he is this big and dumb bartender who makes you laugh every time he comes on screen.

Great show. The only issue I had with this season was when Karen r*ped Frank while Frank was on drugs because he shot his hand and everyone blamed Frank. They glorified a woman r*ping a man and made it seem like it was the guy's because of the show's age difference between both of them. Really creepy in my opinion. What were they thinking while writing the script for that episode? "Ya know what? I think for this episode Karen should r*pe Frank to get back at her father and then everyone will blame Frank and say it's his fault." LMAO

8/10: Great, I love this,

Really good show, but half way they go 250% on the gay throttle and absolutely kills there original mood, 🛑 STOP🛑

I used to love the show all the way from the beginning. Things were lit and every character were amazing especially the film's director's effort to bring the best out of Fiona, like she deserves to be, and in a way that depicts what some families undergoes through. She's probably the weird but best sister I'd wish to have. Unfortunately, I didn't like the way some scenes and characters were developed. Not that I'm an anti-gay ( and of course I am) , but too much display of gay scenes and their weird psycho kind of make the film boring to watch, and yes,This is shameless!. I watched the film from season 1-10. Probably did not get through with all the episodes in the last season for obvious reasons: weak plots, the characters are not well developed like they deserve to be, predictability and so on. Plus I did notice something about the camera; kind of shaky. Season 10 is just a total crap: the more reason it deserves a 3-star rating if not one. Like the show should've just ended in season 9 or even 8, or better still should've been renewed for something else other shameless. And ohh! The racism thing. I've seen a few torments about it. It's for sure kind of a big letdown to the show. Why is it that black people ( deemed to come from Africa) are less previlledged in white man's land? Why must the American society treat them as outcast. Look and the case of Liam and his black buddy. And yeah, Debbie's comment: ...from Africa ... Quite shameless. Well, I it's time to say goodbye to the show. Ain't gonna watch it again after that disgusting season 10

Shameless is my 2nd favorite new show of 2011, one of my top 5 favorite comedy shows of all time, one of my top 5 favorite drama shows of all time, and one of my favorite shows of all time. The perfect blending of really funny comedy and deep, touching, and heartbreaking drama is exceptional. The writing is both funny and deeply touching but heartbreaking at the same time, the writing is just phenomenal. The character development was outstanding especially with Fiona, Shelia, Karen, Ian, and Lip. Emmy Rossum, Joan Cusack, William H. Macy, Cameron Monaghan, Laura Slade Wiggins, and Jeremy Allen White gave remarkable performances. The performances from Shanola Hampton, Steve Howey, Emma Kenney, Gloria LeRoy, Noel Fisher, Joel Murray, Amy Smart, and Jane Levy were also pretty fantastic. The chemistry between the cast is perfect and just so funny, touching, and really authentic feeling, some of the best I have ever seen. The makeup and hairstyling was excellent especially on William H. Macy, Laura Slade Wiggins, Jane Levy, Emmy Rossum, Shanola Hampton, Noel Fisher, Joan Cusack, Alex Borstein, and Steve Howey. The costumes on Joan Cusack, Emmy Rossum, Madison Davenport, Jane Levy, Laura Slade Wiggins, Marguerite Moreau, William H. Macy, Justin Chatwin, Shanola Hampton, and Steve Howey were great. The intro and opening theme are hilarious and fantastic. This was a superb first season.

1 of my favorite seasons!
See Details