Star Trek: Discovery: Season 4
(2021 - 2022)
Where to watch
Subscription
You might also like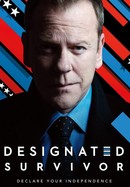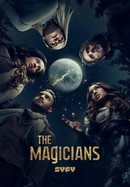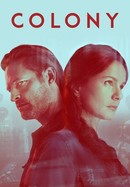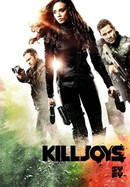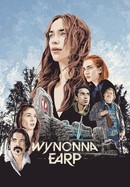 Rate And Review
Star Trek: Discovery: Season 4 Photos
Audience Reviews for Star Trek: Discovery: Season 4
The problem of this show is abysmal writing and that's a pity because some of the ideas put forth are excellent if not all necessarily new. Klingons, alternate universe Doppelgängers, ruthless AI or an un fathomably advanced civilization are all good premises for entertaining, decent TV. Alas… To describe each and every instance the show bordered on the unwatchable would take too long and frankly I'd rather forget them all. Suffice to say that years of Starfleet training mean didly squat to characters who MUST have an emotional breakdown of some sort at every single critical moment, especially when timing is essential to evade an existential threat. We're then invariably thrown into a very slow moving explanation of why the said character has the said emotional meltdown, which is of course specifically tailored to be triggered by the exact specifics of the said threatening situation. The 10 seconds left to react, turn into the next 30 minutes of the show and by the time the meltdown reasons are explained in excruciating detail, the remaining 10 minutes of the episode are dedicated to long goodbyes to a secondary character who cannot be saved and whose whereabouts are bound to become dire at best. Invariably the crew is one second late in averting the crisis so the plot can advance. It's incredibly poor and lazy writing, masquerading for deep, character driven storylines. Frustrating is the nicest thing I can say about this show. Contrary to what some so called "fans" of the franchise are saying, it is not the "wokeness" which break things, Star Trek was always at the bleeding edge of liberalism in every sense of the word. The abysmal writing is the problem. I've said this in the very beginning, haven't I ?

My wife and I watched all Star Strek Series (not the animations), and movies, and we both agree that this Discovery is the worst! it's a shame to the Star Treak standard, a lot of inconsistency with the style and ideology of the previous star trek series. How many times have you seen a captain cry before his/her crew in star trek? Well, here in Discovery, Micahel cries frequently, full of emotions, and cares more for her lover, Mr. Book rather than asking whether the bomb Book and the mad doctor sent to kill Species Ten-C was destroyed! Why do you have to make every episode centered on only one person, the one and only Michael? Why can't she step aside and give her crew to perform some activities? What a BS! If Roddenberry was alive, he would fire the writers immediately. Compared to the new series on Captain Pike, this is a super flop series to real star trek fans. In the upcoming 5th season, I guess Michael will come again with full force to intervene in every activity and take about 80% of the entire show time. What a BS! I can't write more because it's making me angry just to think about the BS they are showing in Star treak: Discovery/ My advice: Better watch Captain Pike (Strange new world). To the producers/writers to Discovery: please pay some attention to what/how the fans want to watch, after all, the star streak was kept alive by the fans.

Awful show, insult to the Star Trek Franchise

Season 1 was good, Season 2 was exciting, Season 3 dissapointing, Season 4 Really painfull to watch, I left it after few episodes. As somebody said here: Mykl A: "... It's so preachy, so dramatic, so snowflaky, so millennial, that it has become an incredibly offensive and backward piece of intersectional drivel. Stop, please please just stop."

Worst Star Trek. Good plot and technology/production but the script and directing sucks.

All of the parts of this show that were bad from the beginning simply continue to get worse. And for those who would (and do) lament that the writers are alienating the fans of past Trek (TOS; TNG; DS9), I'd note that, yes, they are, and further note that either they do not care, or that it is being deliberately done. The "core fandom" of those series is not the target audience of this one.

Every character is unlikeable.

Seriously, how does this show keep going with such a low rating? I can imagine the writers getting together not knowing anything about Trek and saying, 'lets make discovery about discovering the self!' It's so preachy, so dramatic, so snowflaky, so millennial, that it has become an incredibly offensive and backward piece of intersectional drivel. Stop, please please just stop.

All these 1 Star reviews are ridiculous. It's funny how much they hate this show, yet apparently still watch it. Obviously, they haven't watched it all. Here's a real review. This season was ok. I have problems with the show spending too much time on Burnham and this season was no exception. Also, every season has the biggest stakes ever and it's getting old. Overall the story is interesting, the effects are still good for TV and the actors do well with their characters, but character development itself and general plotting feels a bit off. For most of the show, the series likes to take a big huge existential threat and mix in a bunch of conflicts and sub-plots that typically connect in some small way to the end. In this season, it feels a lot more disconnected. Some characters just disappear, some characters have little to no development, and it feels less and less cohesive as it goes. Some scenes and situations have quick, hand-wavy resolutions, or people making dumb decisions or making obvious mistakes without repercussions or even much. In the end, it's all still watchable, but it's definitely struggling to keep things going. It focuses too much on the main character, and it feels a bit rough in terms of plot and general cohesiveness. I found myself not being completely tuned in at many points.

Put this show and the audience (if there is any left) out of their misery. Show started off ok, was at least watchable, but had degraded to terrible. Make sure the Producers, Directors, and Writers do not work on anything more Trek related, they blew it.