Star Trek: Discovery: Season 4
(2021)
You might also like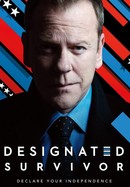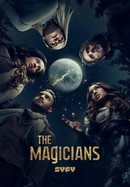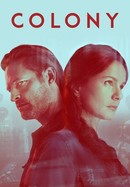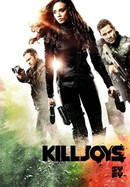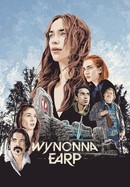 Rate And Review
Star Trek: Discovery: Season 4 Photos
Audience Reviews for Star Trek: Discovery: Season 4
No matter how hard I try, Discovery keeps surprising me with poorer stories than the previous seasons, besides the excellent cast it has, and the astonishing computer graphics from the franchise. It seems that it just got lost in its own attempt to show diversity (not in a clever way, as expected by any trek fan) without ever presenting us with real good Trek material. Perhaps, if the show focused more on smaller adventures, without trying to enforce any vision, we would be more open to changing the terrible image it currently has. Right now, I wouldn't say "live long and prosper" to this franchise. Better end soon and prevent further damage to the heavy name it carries... or change radically.

I never been a Star Trek fan but i like this serie, the adventures are quite crazy and very often involve the end of the world. The time travel to a very distant future and recreate the federation from scratch was an interesting scenario plot. I like this serie to pass time but i often forget to watch which probably means it's not that crazy but some episodes are full of action&adventures!!! and some are more boring.

This series can't get any worse... can it? Answer: Yes it can. I had hopes that season 4 might be better than season 3. Oh boy... I was wrong! Michael Burnham is insufferable this season. No wonder netflix dropped this show. This is a parody of star trek.

best star trek since next gen

I don't even feel like i watching star trek anymore.

Unwatchable, this has ruined star trek for me

A fascinating examination of a Federation very different than the one we know. Powerful characters, amazing stories with representation, and an adventure unlike anything you've seen before.

It's not Star Trek. It's unwatchable. It's so bad, it should never have been produced. Embarrassing it bears the Star Trek name. The discrepancy between the audience and critics score is very telling. Just incredible.

Discovery had a bit of a shakey start, but the 32nd century is looking bright.

Star Trek: ( Discovery ) Wokeness: "Space: the final frontier. These are the voyages of the star ship Wokeness. Its five-year mission, to search for more knowledge, understanding and truth. To seek out new social injustice, racism, and inequality. To boldly go where no one has gone before." I want to like this show. It seems like LGBTQA+ and "People primarily of one color" are the only diversity and inclusion in space that get screen time, not counting token roles. Michael Burnham seems to be always saving the day. All others need not apply. The special effects have become the signature mark of these new Star Trek live TV shows. It's trying to give the look and feel of a movie version , but it starts to look cheesy quick. The shows seem to be more obsess with these special effects than story lines and characters development. Give me Star Trek: Prodigy or Lower Decks over this mess.