Stargate Universe: Season 1
(2009 - 2010)
Where to watch
Buy from $1.99
Buy from $1.99
You might also like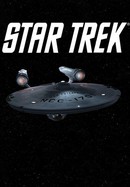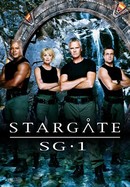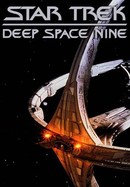 Star Trek: Deep Space Nine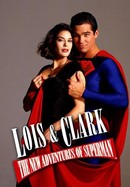 Lois & Clark: The New Adventures of Superman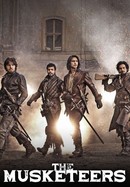 Rate And Review
Stargate Universe: Season 1 Photos
Audience Reviews for Stargate Universe: Season 1
I recommend you watch SG1 and Atlantis, and possibly Stargate Origins, but give Stargate Universe a miss. I watched the 2 seasons of the show, so I gave it a serious chance, but it was an utter disappointment. Unfortunately, the writers swapped out the tried and tested formula which made SG1 and Stargate Atlantis a success and opted for a something nearing a gloomy sci-fi themed soap opera. There are numerous issues with the show, but here are some of the main ones: BAD characters and/or actors: The characters were also mostly uninteresting and unlikable. The likes of Matthew Scott, Colonel Young, and Chloe Armstrong were simply uninspiring, boring and in the latter case tedious and annoying. Finally, Ronald Geer was simply a poor cliché. The only interesting character was Nicholas Rush. Uninteresting subplots: the personal lives and relationship drama of the characters also took up a disproportionate amount of the series. Often these were unnecessary subplots about characters getting pregnant, extramarital affairs, and other similar themes. These are not philosophically profound themes and it is not what viewers want out of a sci-fi action adventure series. Lack of adventure: another major issue with the series was the lack of off-world exploration. Traveling through the stargate is what made stargate, stargate, yet this took the backseat in SGU. Rather than being centred on external exploration, SGU focused more on internal conflict. Whilst this might be appealing to some, it is not what drew viewers to the Stargate franchise. Lack of humor: you can have humor in a dark show if it is realistic and well-placed. Yet, there was virtually zero humor in SGU to the point that it seems unnaturally so. The show simply took itself too seriously, that any little bit of humor was "beneath it." Artificial profundity: the gloomy and depressed theme was, of course, an intentional choice made by the producers but it fails. The show tries to act profound and serious, but it simply comes across as pretentious (shaky cameras, really?), and when combined with the cheesie clichés and superficial depth (sexual themes and alike), it did not do achieve what set out to do. I would much rather the honest and light heartened adventures of SG1 and SGA than the fake profundity and gloomy drama of SGU.

Wonderful series, too bad it didn't run longer. It deserved no less than 7 seasons. Lots of storyline potential.

10 years later and SGU remains the best Sci fi show, In terms of character driven narrative, big underlying science ideas, and thoughtful plots with great characters and actors. Plus outstanding music score.. The cliff hanger mid season 1 is morally powerful and jaw dropping in terms of impact to the story. Season 2 gets in a rhythm but for me season 1 is just as good, perhaps more interesting. Rewatching this as Apples Foundation is showing. SGU is so much more enjoyable and thoughtful. The foundation books are a well deserved classic. Wonderful. Just highlights how good SGU is considering. Not fluff, not camp, not boring. Shame it only had 2 seasons.

This series' reputation suffered greatly from audience expectation that it would follow the same episode structure as previous iterations of the Stargate franchise. SG-1 and Atlantis enjoyed long story arcs and changing paradigms, but primarily the viewing experience was full-story-encapsulated episodes like most prime time programs. Other than a handful of key episodes over the lifetime of the SG-1, a viewer could watch the episodes in any order. Atlantis was more long-arc driven but still mostly episodic. Universe, however, was far more serial; that is, long arcs drove the storylines and the program needed to be seen in order. Each episode was a chapter in a book rather than a short story in a collection of many short stories. There's good reason that reviews improve over the lifetime of SG:Universe as viewers that persisted realized how impressive the plots and acting really were.

A drastically different animal that shines! No jokes, just pure well written science fiction. I want more!

Awesome show but a few things... where did the leather couch come from in the captains quarters? And the nice beds? It's like a hotel. Not very alien. Just sayin!

Not the best but still good Stargate show

It is different from the other series, but that is fine. It goes off and doing its own thing, while still tying into the greater Stargate mythos. It was shut down too soon.

Series one of this is basically everything sg-1 wasn't, and i feel bad i was recommended it. It doesn't have a good feel to it & it essentially dumbs everything down to "smart man bad, cause smart, jarhead in charge cause military." It's annoying & serves to add nothing to the universe beyond "ooo big ship that we apparently havn't even started exploring or barely at all!"

I am a huge Stargate fan, and I wanted so hard to like this show but it was sooooo badly written. The performances by Robert Carlisle and Lou Diamond Phillips and the occasional cameo by RDA were enjoyable but the rest of the show was just squandered potential.