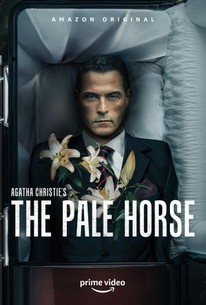 You might also like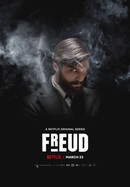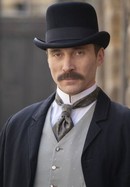 Rate And Review
Cast & Crew


Audience Reviews for The Pale Horse: Miniseries
I didn't really enjoy watching The Pale Horse as much as I did reading it.

A decently told mystery. What you'd expect from a series based on an Agatha Christie work.

I thought this was a well acted take on the Agatha Christie novel. The twist ending was well set up and ambiguous, which I love. I'd recommend to anyone who has enjoyed other BBC Agatha Christie shows

Good backstory to keep going

Partiendo de una historia de Agatha Christie, la historia ya funciona, sin embargo se mueve un poco lenta.

Everything that was great about the book, was bad about the show. Honestly, could not be more disappointed with the show. The book was interesting and the plot was intriguing. This show was vague, pointlessly and uselessly different, and was hardly anything worthy of an Agatha adaptation. Big disappointment.

I can watch drunk, stoned guys anywhere, why spend hours doing it at home?

Not bad, but it does feel like there´s something missing

Just watched THE PALE HORSE. Ugh. Sarah Phelps is, it has once again been confirmed, a charlatan. Someone please make a proper adaptation of this novel to take away the unpleasant taste of Ms Phelps's twisted interpretation. And also perhaps pay for her to have some therapy. (Rufus Sewell's riveting performance notwithstanding, of course.)

We were annoyed through both episodes. Hairstyles and costumes were a hodgepodge of eras. "Madonna wasn't around in 1961", so why was her platinum spiked hair in this..? There was even one mis-edited scene where the Jaguar was left-hand drive. Don't waste your time...
See Details