Where to watch
Subscription
You might also like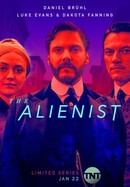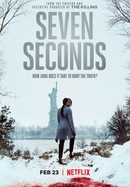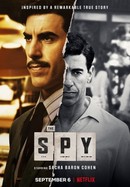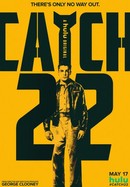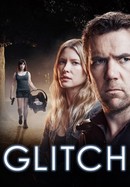 Rate And Review
The Rain: Season 1 Videos
The Rain: Season 1 Photos
News & Interviews for The Rain
Audience Reviews for The Rain: Season 1
Just started this series and already a lot of plot holes in the pilot episode. Starts off with just bad kids, boy won't put his seatbelt on and causes distractions which makes parents crash and have to run through the woods to a bunker that they were originally trying to drive to? But no road near the bunker.. it's implied that they never stopped running also, so it couldn't have been that far. The father leaves the bunker, and the kids hear banging on the door, mom says don't open it, they do and she sacrifices herself for them and dies of the disease plague. Fast forward 6 years, they leave the bunker, no bones of the original person banging on the door or their mother. Just seems pretty shotty work.

The show lost me in Episode 6. The beginning is very intersting and the rain apocallypse is well build. There are good moments into the first season, but it was not enough for me to watch the season 2 and 3. I dont recommend this show to anyone!

I got headache watching the first episode. First, not wanting to wear seat belt and that cause an accident. second, stupidly open the bunker door that cause another death.

Totally Unique concept with mysteries and twists. Great story telling and love the characters as they placed in the series. This series gives you vibe of The Walking Dead kinda based on same thing basically that is SURVIVAL. But it's totally worth watch you wouldn't get bored at any moment. Every episode will keep you engaged and the good thing is it has less episodes as compare to other survival based series. And that's even a better idea to start and finish soon. So just give it a try to this one it won't disappoint you. Specially characters, storytelling, sound all are top notch. I'll be giving 9/10 for this one...

Stupid kids killing everyone, plot is hard to follow.

It´s okay. Passes the time. Not super good, but not bad either.. It is underrated and should have a higher score than what it has. Therefore i give it an 4 instead of a 3,5

It was a great idea, then became kind of supernatural. If they just went with the rain killing people kind of like the walking dead or something it would have been fine. But this nonsense about some boy having "powers". Then a saviour flower. It was good when it was believable, and just stretched way to much.

Good Concept, quality effects and camera. The worst part are non-logical patterns, which would people never do in such a conditions. I hate, when story is full of non realistic acts and decisions.

Most of the actors are ok, but the script was flawed, and the characters were awfully bad. It is like all of the characters are stupid, terrible at basic logic and decision making. No depth, no differences, it's like everyone died but the only people that survived were the ones acting like children that don't know how to communicate. Can't watch past the 2nd season for the life of me.
See Details