The Venture Bros.: Season 6
(2015 - 2016)
Where to watch
Buy
Subscription
Buy
Subscription
Buy
You might also like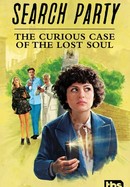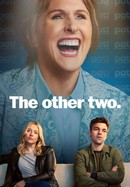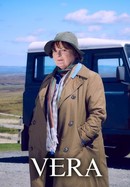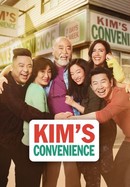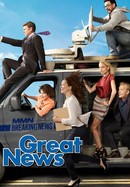 Rate And Review
The Venture Bros.: Season 6 Photos
Audience Reviews for The Venture Bros.: Season 6
Season 6 is an absolute must see. So many things change. The family faces new struggles and learn so much

Nothing to say other than that is as amazing as ever despite a short season.

Even after six seasons, "The Venture Bros." continues to be one of the smartest, funniest, and most original animated series airing right now; and a prime example why the multi-year development time works so well.

Not likely to go down as one of the Venture Brothers' best seasons, but there was still a lot to like with this latest crop of episodes. The change of location to New York City proved to be a smart one (even if the show chose to forgo having too much commentary about the city's contemporary state), and the show's colorful cast of characters proved as vibrant as ever. It's just the writing wasn't quite as sharp this year. Don't get me wrong, there were plenty of great jokes and innovative episodes (the one featuring "arty" super villains was particularly clever), but the momentum wasn't as present, some plot threads were hard to swallow, and the ending actually kind of went out with a whimper. Hopefully we'll see another season of this show, (it has yet to be renewed) as it would be a shame to see Adult Swim's best show go out on one of its weaker seasons with an unfulfilling cliff-hanger.

Best season since season 2...

The 6th season of The Venture Bros. pulls of a complete obliteration of the immense universe expertly crafted over previous seasons. The season 5 finale necessitated major changes by eliminating many recurring characters in one fell swoop. This season opens with another major departure from the show's previous formula by moving the characters to New York City. The first episode immerses the viewer into the new setting, introducing many new characters, comedic twists of heroes and villains, found in comics, television, movies and anything else steeped in pop culture. The degree to which many of the newly introduced characters are fleshed out makes the new direction of the show crystal clear, and I have to say it is exciting. Moving to New York City allows the writers to capitalize on the wealth of new reference material being churned out by the highly successful Marvel Cinematic Universe. The output of comic book related media shows no signs of slowing down now that DC has plans to incorporate movies featuring prominent DC characters all leading up to DC's answer to The Avengers franchise, Justice League will arrive 2018 and there are plans for at least two more. The social stigma of reading comic books diminishes with every character that rockets from obscurity to a household name with a good chance of breaking a few box office records along the way. The writers have positioned the show in the perfect spot both in setting and story line to introduce a superhero team with each member sharing characteristics with both a member of The Avengers and The Justice League, an obvious nod to the upcoming showdown between DC and Marvel. In order to move the villains into a setting saturated with super heroes The new Council of 13 is ever so slightly changed, bearing resemblance to the Legion of Doom. The Monarch moonlighting as a superhero is the highlight of this season and is a clever way to add variety to his relationships with other villains and the situations he gets into. As a character The Monarch being obsessed with his hatred for Dr. Venture makes him very predictable and his old shtick would be a blight in this polished new setting. His new butterfly themed alter ego of The Blue Morpho was originally used by his father decades earlier and features a vast array of primitive and outdated crimefighting tools that provide a great gag as The Monarch attempts to make use of them. The Blue Morpho doesn't veer too far away from its source material, The Green Hornet, which began as a radio serial rather than as a comic book and doesn't quite fit the definition of a super hero. The name Green Hornet would mean nothing to young people today without the feature film starring Seth Rogen in 2011. That year Marvel was a year away from the release of The Avengers releasing Thor and Captain America's first installments into their cinematic universe and were both well received. Also in 2011 DC's Green Lantern had a $200 million budget and the expectation of a franchise stemming from its success but bombed. Nowadays Ryan Reynolds has redeemed himself with immense success as the hardly known Deadpool and will certainly be making a franchise out of that. DC obviously moves past that failure as well, they have past successes under their belt and plenty of grand plans for the future. Green Hornet had a significantly lower budget than the other comic book movies that year, in addition the character was the least well known by far and despite a lengthy advertising campaign no one was going to take Seth Rogen as a hero seriously. By 2011 the genre was still catching on and overall it was a cold year for the genre with 9 sequels from well established franchises across 9 different genres all grossing higher than Thor at #10, the highest grossing movie that year for the genre. The Green Hornet was a mediocre movie but adding insult to injury Green Lantern made more money despite being much worse. Transformers: Dark of The Moon was the second highest grossing film of the year and is widely considered unwatchable. There is nothing more fitting than The Monarch using the dusty old alter ego based on the character that epitomizes utter failure in an otherwise booming genre and there's no second chance on the horizon because there won't be a team to join and reinvent yourself with. And even that other green guy who released that bomb the same year who had double the budget but could only make a movie half as good is getting another shot in 2020, bastard.
See Details