The X-Files: Season 1
(1993 - 1994)
You might also like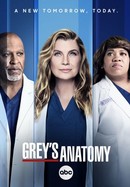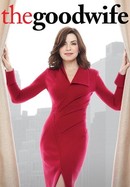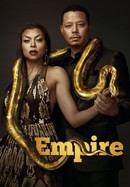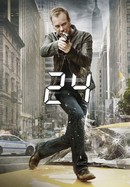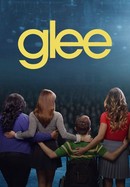 Rate And Review
The X-Files: Season 1 Photos
News & Interviews for The X-Files: Season 1
Audience Reviews for The X-Files: Season 1
This is where it all starts.

This was really awesome bro

The show is old and brings back memories

I had high spectations about this cult series, but I was ultimately disappointed after watching the first episodes. I still decided to gave it an opportunity until the end, but it did not worth the time I wasted. Despite a good soundtrack and its talented cast, the superficial stories aren't neither scary or intriguing as it suggests at the first sight. The visual effects were really poor also.

Great season has good episodes a couple episodes I have a little mixed thoughts but there's nothing bad about this season.

The first season of the hit sci-fi TV show "The X-Files" holds the proud honour of being the first non-Netflix TV show I've reviewed that is neither animated nor a superhero show. I actually was wondering which show would hold this honour but I never expected it to be this show. But enough about that, what did I think of the show? It's good. Unfortunately, I wasn't around to witness the craze surrounding this show and even the 2016 revival and its follow-up season seem to have attracted only an average amount of attention. Some episodes are mediocre and there's some degree of wooden acting but maybe it's because its been four years since I've watched a series that isn't a 13-hour movie. Yes, there are the mythology episodes and the monster-of-the-week episodes do allow ample time to flesh out Mulder and Scully's personalities more and increase character development (I especially really liked their conversation in "Tooms" in the car they usually drive around before Mulder goes home to catch some sleep) but you generally don't have to watch all of them unless they're introducing a supporting character. The theme music is iconic, even without the memetic treatment, though it's absolute hell to do properly as someone who can't whistle. It helps that the title sequence is fantastic. And as even people who don't watch the show know, the chemistry between David Duchovny and Gillian Anderson is great. I know I pointed out the wooden acting earlier but these two do work well off of each other to the point that I found their relationship pretty non-platonic. And I don't mean that as a bad thing. Maybe it's because of a combination of normal first-season problems like the show struggling to find its feet despite more good episodes than bad (I like "Beyond the Sea" the most due to Anderson's performance and because of Brad Dourif's guest star appearance) and the fact that I was aware of some of the twists in the mythology, whereas other shows I at least went in blind only knowing the basic premise but while I thought this season was good, I didn't find myself gushing over it. Though I do hear the next three seasons are better than this season - and season 5 apparently has the best comedic episodes whilst season 6 is decent-ish depending on how willing the viewer is to accept the change in setting - so I at least have those to look forward to. Still don't regret starting this series.

This is one of the best shows of all history. Cannot recommend it enough!

A good first season although a little clunky at times.

Dispite some rough acting at the beginning and a couple of poor episodes, this show's first season sets a wonderfully creepy and mysterious atmosphere.

Dark, moody and like nothing before it. The X-FILES never felt like a TV show and that's what worked so well. The production was great and the majority here feel like little movies with only Mulder and Scully as the constant. Mostly stand-alone episodes other than squeeze and Tooms, which is still one of the best. For a casual viewer or fan of horror and Sci-fi this is a great season with only a few that fall flat.