The X-Files: Season 7
(1999 - 2000)
You might also like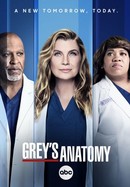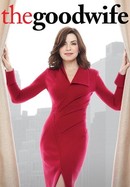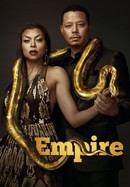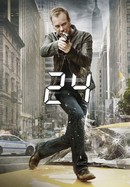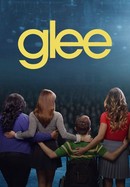 Rate And Review
The X-Files: Season 7 Photos
News & Interviews for The X-Files: Season 7
Audience Reviews for The X-Files: Season 7
My sister and I happened to be in this episode. We were extras at the boxing arena. We were supposed to attack each other due to the two sisters. I was and still am a big X-File fan. Unfortunately, David Duchovny didn't want to be there. He was burned out and you could tell he wanted out. He totally ignored everyone. That was disappointing. Because of that I've never seen the episode but I'm sure it's a must see.

Season 7 does well to maintain its momentum.

A rather average season brought about by concerns that the show was going to get cancelled, the seventh season of this legendary series has its fair share of good episodes (an MOTW episode from the monster's perspective, the meta "Hollywood A.D.", the hilarious "Je Souhaite" and even a crossover with Cops of all things) and the reliable chemistry of David Duchovny and Gillian Anderson as well as some of the best visual effects the show has had up to this point but it's quite weak when compared to the six preceding seasons (and a movie + FMV game where I saw all the cutscenes on YouTube). Mythology episodes feature questionable revelations (this being the point where it came to light that Chris Carter had no epic master plan for the show), half of the episodes were forgettable (sorry guys but "all things" didn't really work for me) or reaching levels of so-bad-they're-good (remember Donnie Pfaster from Season Two? Turns out he really was a demon and that wasn't a hallucination Scully had in the heat of the moment. I'm actually more upset about that than I was with her infamous OOC moment...oh, you want an actual so-bad-it's good episode? "First-Person Shooter" was fricking stupid and "Fight Club" was...something) and I wasn't too fond of the ending if they really were concerned that the show was going to get cancelled. It definitely works as a final episode for the most part but the actual ending was one which I would not have approved of had Fox not opted to renew the show at the eleventh hour. Apparently, they would've tried to continue the story in cinematic format à la what Star Trek did from 1979 to 1991 (the cliffhanger even provides a premise similar to the third film) but knowing how things didn't work out after the 2008 film underperformed, it makes me wonder why Chris Carter didn't just let the agents have a happy ending when that potential movie might not have even been greenlit. I don't know, that season finale just really bugged me more than it should've. Nevertheless, this was an okay season of The X-Files and we shall soon see if I find myself liking John Doggett or constantly calling him "Not Mulder".

With David Duchovny leaving the show, Chris Carter tries to wrap up The X-Files in Season 7. After recovering from contact with an alien object Mulder rejoins Scully and investigates the Millennium cult (with the help of Frank Black), the death of a magician following an impossible magic trick, a new interactive first person shooter video game that's killing it's players, and run into a genie who puts an ironic twist on wishes. Additionally, Mulder finally finds the answers to what happened to his sister, Scully goes on a secret mission with the Cigarette-Smoking Man, and the Cigarette-Smoking Man tries to reconstitute the Syndicate. The show even does a cross-over episode with the Fox hit reality series Cops ("X-Cops"). Gillian Anderson writes and directors her first episode ("All Things") and Duchovny also writes and directs an episode ("Hollywood A.D."). Unfortunately Season 7 doesn't provide any good answers to the series mysteries; the alien craft stuff in "The Sixth Extinction" is all nonsensical gobbledygook, and "Closure" completely rewrites the Samantha Fox mythology. On the other hand, the show manages to feature a number of interesting guest stars, including Mark Pellegrino, Lance Henriksen, Constance Zimmer, Tobin Bell, Garry Shandling, and Tea Leoni. Season 7 brings an end to another chapter of The X-File, yet opens show up to new possibilities.

Some great episodes this season with a great mix of humor, suspense, and advancement of the mythology.

This is one of the best shows of all history. Cannot recommend it enough!

Perhaps a slight improvement from season 6 (and with a crossover episode with frank black from millennium), this season features embarrassments like "x-cops", "hollywood A.D.", and "fight club." the other downside of this show being produced in hollywood is that so many of the actors are familiar from other television shows, and this often makes it harder to suspend belief.

The show continued with a lightweight tone and disposable episodes are served up in this forgettable season. Half are good and half are bad. It's a watchable season but neither of the stars are really here anymore and the new writers seem to think the X-FILES needs more laughs. More for the casual viewers.

The Seventh Season of the X-Files is when the steam finally ran out of the formula. The mythology had largely been wrapped up the season before, the "new mythology" wasn't given room to grow, and the standalones are more experimental than anything. The biggest problem, however, was the overall lackluster performance given by David Duchovny as Fox Mulder. Gillian Anderson still gives it her all as Scully, but DD had checked out by this point. He wanted out of the show so bad that he was even involved in legal wranglings. As such, he pretty much sleepwalks through most of the episodes, summoning up real emotion only when absolutely necessary. Some of my thoughts about the season... -The season premiere ("The Sixth Extinction") is easily the worst of all the seasons to this point. Luckily, it is somewhat redeemed by a strong third act in "Amor Fati". Clearly, the writers thought that this would surely be the final season of the show, so not as much effort was put into the over-arching stuff. A shame, considering I thought that the whole "aliens might be human progenitors" angle was fascinating. It just wasn't given a fair shake. -The episodes "Sein Und Zeit" and "Closure" bring resolution to the exact fate of Samantha Mulder. While highly criticized at the time of airing, repeated viewings have softened my view. By this point, the concept of Samantha was such a small part of the show that I felt her exact fate (I won't reveal it here) was dealt with perfectly and very emotionally. -"En Ami", where Scully takes a trip with old CGB Spender (William B. Davis) is one of the best single hours in the show's history. I sometimes wonder if "The X-Files" would have taken off nearly as hot as it did without them stumbling into Davis' incredible performances. -The episodes "Je Souhaite" (genie unrolled from a rug) and "Signs and Wonders" (religious snake-handling mania) are quality standalones that would fit in any season. "Theef" is legitimately creepy in spots, while "Orison" at least brings back a creepy nemesis. -A lot of mediocre episodes this season. "Amazing Maleeni", "Hollywood AD", "Hungry", and "Goldberg Variation" (to name a few). Also a number of God-awful hours, such as "Rush", "FPS", "Fight Club", and "X-Cops" (though I know some people like that crossover). When all is said and done, though, this Seventh Season is mediocre because the spark has left pretty much all involved. It was coasting to the finish. Still a few fun and emotional moments, but overall the show wasn't as good in any capacity as it was in its heyday (seasons 2-5). It isn't atrocious, hence the three-star ranking, and has just enough quality moments to be watchable, but overall the acting performances and writing have fizzled.