Under the Dome
(2013)
What to know
Critics Consensus
Under the Dome is an effective and engrossing horror/mystery with airtight plotting and great special effects. Read critic reviews
Where to watch
Buy
Subscription
You might also like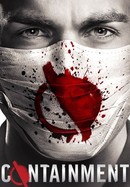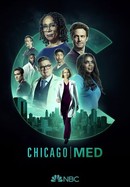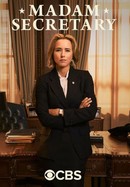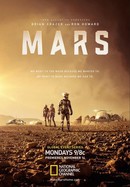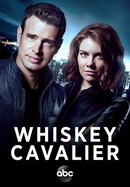 Rate And Review
Under the Dome: Season 1 Photos
News & Interviews forUnder the Dome
Audience Reviews for Under the Dome: Season 1
I like the idea, but it's like the Dome waited for all the dumbest people in America to be in one spot before dropping over them. It gets very irritating at times at how stupid they are. And why do they keep calling it a dome when it's a sphere?

An interesting story with some great charterers that really makes you interested in where it is going.

1st season is dope.... rest sucks ass

Bustle under the dome! The series, Under the Dome, was short-lived but very entertaining. The idea of how to include a handful of people in a dome and then underlie psychological and physical stress, and what they then make of it is very fascinating. Every individual needs it under this dome. Each has its meaning. Whether it's for good or for bad. It's exciting how people interact with each other. Actually, it is also clear why it ended in the third season: In the first season comes unexpectedly a dome over a small town and no one knows where it came from. To answer the question you have to go outside, in front of the dome. This will be addressed in the second season. Unfortunately, it gets too fantastic in the last and third seasons. Extraterrestrials invented this dome and they want to subjugate humanity. The approach of this idea is fundamentally good, but unfortunately it is implemented too quickly and too confused that it loses its appeal. Under the Dome is a good series and also excitingly implemented. Unfortunately, the conclusion comes too quickly and is written too easily.

Started off interesting, then felt dragged out. Got bored after three episodes. Also characters extremely unlikable.

Well again the writing has taken a down turn. I watched this because Dean Norris is a good actor but I am disappointing he too work on this poor production. The writing it seems must always degrade the church and politicize the script. Portray opposing current views as crazy and unacceptable. They had an opportunity to write a great script and actually provide entertainment but they chose to devalue the industry of screen writing. Sad.

Mystery, suspense, various characters that have to deal with their own troubled lifestyle as they find themselves trapped inside a small town

Under the dome begins as a tantalizing sci-fi mystery with each episode leaving the viewer wanting more. As the season progresses, the mystery EVOlves but the script and some of the decisions the characters make leave the audience wondering, "but, why?" A few choice scenes in a couple of episodes may ruin the entire show for viewers who can not stand questionable acting and poor script writing, but those scenes SHOULD.not deter others from giving the show a view. I could not I shine the show dragging for linger than two seasons as every viewer will eventually become exhausted waiting for answers and the numerous, random events that happen within the dome will begin to wear on the interests of the audience.

As a huge fan of Stephen King's written works, I was very excited to see this great story being adapted for television. Upon conclusion of this first season, I am left with mostly praise for the show (although also harboring a few "regrets" in the process). For a basic plot summary, "Under The Dome" Season One sees the small town of Chester's Mill suddenly contained (sealed off from the outside world) by a dome that seems to appear out of nowhere. When the town's police chief Duke Perkins (Jeff Fahey) gets too close to the dome and his pacemaker explodes, the town is thrown into a state of chaos. "Big Jim" Rennie (Dean Norris), a town elderman, quickly steps up to fill the void, yet his intentions may not be entirely noble. Other subplots that weave their way through this first season include the mysterious drifter Dale "Barbie" Barbara (Mike Vogel), the relationship he forms with Julia Shumway (Rachelle Lefevre), and a group of four youngsters who believe that they somehow have a connection to the source of the dome's "power". After the first 5-6 episodes of this season, I was immediately hooked into the story again (having read the book three or so years previous). The production value is incredible, the dome plotline is typical King mystery fare, and the characters are also quite strong. This was easily my "summer show of 2013", with me rarely missing a live episode (a rarity for me). Basically, the show is strong in many areas and is infinitely better than most network fare these days. I would loved to have been able/willing to give this the full five stars, but two nitpicks drop it down a notch: First, it just isn't quite as good as the book. This is a personal bias, of course, as those who haven't read the book won't "get it", but the book tells a much more dark tale than this show (probably a bit too dark in some spots for "free TV", hence the changes). Yet, that being said, I was disappointed that so much was changed from book-to-screenplay. Second, and perhaps a more fair criticism, is that I did not like the decision for this to become a serialized show. To me, this is EXACTLY the type of show that needed a definitive starting and ending date, and it really showed towards the latter portion of this season. The first half of the season or so was incredible, but the second half/third was just "good" because plot points were drawn out too long and not as much "meaty stuff" was being covered in each episode. Thus, despite those criticisms, "Under The Dome" is still a fine show that I very much enjoyed watching over the summer months. I hope that when the show returns it will commit to a finale date and let the drama continue to build (instead of start-and-stop).

Entertaining, but characters are fairly shallow. All evil all the time, all 'insane' all the time, or all innocent all the time. Only the main character has a well balanced portrayal. There is more angst than any population would ever have and not enough wonder (just the teen-aged character has wonder and the want of discovery). The reverend character was especially insane, immoral, misguided and shallow. The script writers need to care about every character more.
See Details