Alison Brie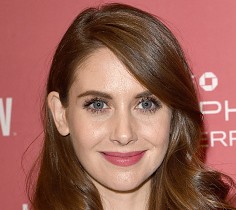 Highest Rated:

96%

The LEGO Movie(2014)

Lowest Rated:

0%

Search Party(2016)

Birthday:
Not Available
Birthplace:
Not Available
Bio:
One of her first acting jobs was an episode of Hannah Montana. Worked as a clown at children's birthday parties before being castas Trudy Campbell on Mad Men. In the fall of 2009, simultaneously appeared on Mad Men and on new comedy Community.
Alison Brie Photos
Highest Rated Movies
Alison Brie Trivia
No trivia approved yet. Logged in RT and Facebook users can submit celebrity trivia.
Quotes from Alison Brie's Characters
---
| | |
| --- | --- |
| Uni-Kitty: | Hiiiiya! I am Princess Uni-Kitty, and I welcome you all to Cloud Cuckoo Land! |
| Emmet: | So, there's no signs or anything. How does anyone know what not to do? |
| Uni-Kitty: | Here in Cloud Cuckoo Land there are no rules! There's no government, no babysitters, no bedtimes, no frown-y faces, no bushy mustaches, and no negativity of any kind! |
| Wyldstyle/Lucy: | You just said the word "No" like a thousand times. |
| Uni-Kitty: | And there's also no consistency! |
| Batman: | I hate this place. |
| Uni-Kitty: | Any idea is a good idea. Except the not happy ones. Those you push down deep inside where you'll never ever ever EVER find them! |