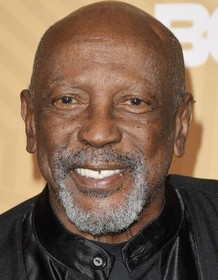 Louis Gossett Jr.
Highest Rated: 100% Sighted Eyes/Feeling Heart (2017)
Lowest Rated: Not Available
Birthday: May 27, 1936
Birthplace: Brooklyn, New York, USA
After making a splash on Broadway while only 16 years old, Louis Gossett Jr. made his name with acclaimed performances in "The Desk Set" (1955) and "A Raisin in the Sun" (1959), while making slower strides on television and in feature films. He finally became a star with his Emmy-winning performance in the groundbreaking miniseries, "Roots" (ABC, 1977), which opened fewer doors than one would have imagined. With his solid performance as a tough-as-nails drill sergeant in "An Officer and a Gentleman" (1982), Gossett became the first African-American to win an Academy Awards since Sidney Poitier in 1964. But the offers for quality material failed to roll in, which plunged the actor into a depression made worse by drug and alcohol abuse. He managed to pull himself out of his rut with numerous made-for-television movies and a well-liked role as an Air Force colonel in "Iron Eagle" (1985). Though sometimes limited to rather forgettable straight-to-video thrillers, Gossett's long and varied career allowed him to be regarded as one of the more respected performers of his generation.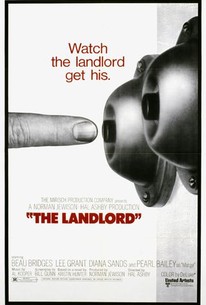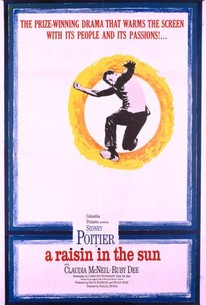 A Raisin in the Sun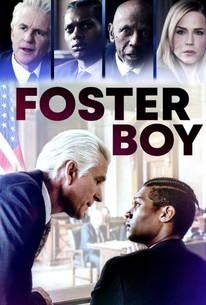 Foster Boy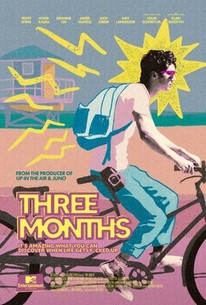 Three Months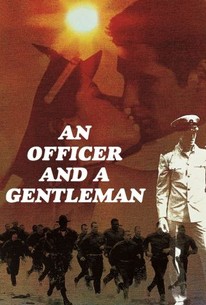 An Officer and a Gentleman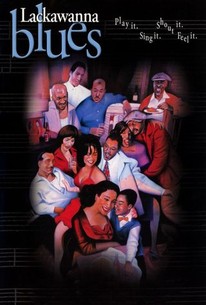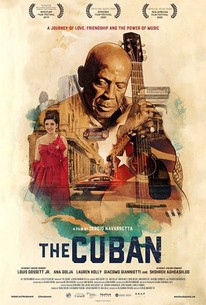 The Cuban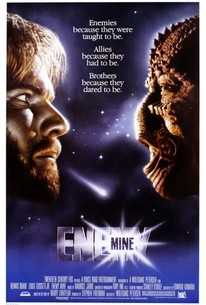 Skip to Quotes
Filmography
Movies
Credit

No Score Yet

No Score Yet

The Color Purple
Old Mister (Character)
-
2023

90%

86%

Sidney
Self
-
2022

79%

86%

Three Months
Unknown (Character)
-
2022

62%

75%

Not to Forget
Pastor John (Character)
-
2021

No Score Yet

No Score Yet

The Reason
Pastor Jim (Character)
-
2020

80%

63%

Foster Boy
Judge George Taylor (Character)
$19.0K
2019

74%

62%

The Cuban
Luis Garcia (Character)
-
2019

44%

26%

Supervized
Pendle (Character)
-
2019

No Score Yet

No Score Yet

The Gang Activists
Unknown (Character)
-
2019

No Score Yet

No Score Yet

Miracle in East Texas
Irving Tanner Jr. (Character)
-
2019

90%

65%

Hal
Self
$32.7K
2018

100%

No Score Yet

Sighted Eyes/Feeling Heart
Self
-
2017

No Score Yet

75%

Breaking Brooklyn
Miles Bryant (Character)
-
2017

No Score Yet

71%

Double Play
Coco (Character)
-
2017

No Score Yet

27%

Undercover Grandpa
Mother (Character)
-
2016

96%

88%

Maya Angelou and Still I Rise
Self
-
2016

40%

71%

King of the Dancehall
The Bishop (Character)
-
2016

No Score Yet

0%

A Pride of Lions
Lou Jones (Character)
-
2014

No Score Yet

86%

Boiling Pot
Detective Haven (Character)
-
2014

No Score Yet

35%

A Fighting Man
Unknown (Character)
-
2014

No Score Yet

56%

Amazing Racer
Max (Character)
-
2013

No Score Yet

77%

Smitty
Mr. Smith (Character)
-
2012

No Score Yet

58%

The Lamp
Charles Montgomery III (Character)
-
2011

No Score Yet

28%

Dog Jack
Narrator
-
2010

36%

81%

The Grace Card
George Wright (Character)
$2.4M
2010

27%

68%

Tyler Perry's Why Did I Get Married Too?
Porter (Character)
$60.1M
2010

No Score Yet

100%

For Love of Liberty: The Story of America's Black Patriots
Executive Producer
-
2010

No Score Yet

37%

The Least Among You
Samuel Benton (Character)
-
2009

57%

69%

The Perfect Game
Cool Papa Bell (Character)
$1.1M
2008

11%

26%

Delgo
Zahn (Voice)
$511.9K
2008

0%

78%

Cover
Unknown (Character)
$62.2K
2007

No Score Yet

0%

All In
Caps (Character)
-
2007

26%

81%

Daddy's Little Girls
Willie (Character)
$31.3M
2007

No Score Yet

23%

Solar Strike
President Ryan Gordon (Character)
-
2006

No Score Yet

67%

Left Behind: World at War
President Gerald Fitzhugh (Character)
-
2005

75%

91%

Lackawanna Blues
Ol'lem Taylor (Character)
-
2005

No Score Yet

71%

Jasper, Texas
Unknown (Character)
-
2003

No Score Yet

60%

Momentum
Raymond Addison (Character)
-
2003

No Score Yet

55%

Deceived
Col. David Garrett (Character)
-
2002

No Score Yet

No Score Yet

What About Your Friends: Weekend Get-Away
Dr. Barnes (Character)
-
2002

No Score Yet

No Score Yet

For Love of Olivia
Daniel Stewart (Character),
Executive Producer
-
2001

No Score Yet

No Score Yet

Dr. Lucille
David Mulera (Character)
-
2000

No Score Yet

20%

The Inspectors 2: A Shred of Evidence
Inspector Frank Hughes (Character),
Executive Producer
-
2000

No Score Yet

No Score Yet

The Color of Love: Jacey's Story
Lou Hastings (Character),
Executive Producer
-
2000

No Score Yet

70%

Love Songs
Reuben (Character),
Director
-
1999

No Score Yet

No Score Yet

Y2K
Morgan (Character)
-
1999

No Score Yet

14%

The Highwayman
Phil Bishop (Character)
-
1999

No Score Yet

No Score Yet

Strange Justice
Vernon Jordan (Character)
-
1999

No Score Yet

10%

The Inspectors
Inspector Frank Hughes (Character),
Executive Producer
-
1998

No Score Yet

15%

Bram Stoker's The Mummy
Corbeck (Character)
-
1997

No Score Yet

59%

In His Father's Shoes
Frank Crosby/Richard (Character),
Executive Producer
-
1997

No Score Yet

No Score Yet

To Dance With Olivia
Daniel Stewart (Character),
Executive Producer
-
1997

No Score Yet

No Score Yet

Managua
Paul (Character)
-
1997

No Score Yet

No Score Yet

Run for the Dream: The Gail Devers Story
Bob Kersee (Character)
-
1996

No Score Yet

No Score Yet

Captive Heart: The James Mink Story
James Mink (Character)
-
1996

No Score Yet

77%

Inside
Questioner (Character)
-
1996

No Score Yet

50%

Zooman
Rueben Tate (Character)
-
1995

No Score Yet

37%

Iron Eagle IV
Charles `'Chappy'` Sinclair (Character)
-
1995

No Score Yet

12%

Curse of the Starving Class
Ellis (Character)
-
1995

No Score Yet

69%

A Father for Charlie
Walter Osgood (Character),
Executive Producer
-
1995

No Score Yet

No Score Yet

Ray Alexander: A Menu for Murder
Ray Alexander (Character)
-
1995

No Score Yet

20%

Flashfire
Ben Durand (Character)
-
1994

10%

27%

A Good Man in Africa
Professor Sam Adekunle (Character)
$2.2M
1994

No Score Yet

No Score Yet

Ray Alexander: A Taste for Justice
Ray Alexander (Character)
-
1994

No Score Yet

No Score Yet

Father & Son: Dangerous Relations
Unknown (Character)
-
1993

No Score Yet

22%

Monolith
Capt. MacCandless (Character)
-
1993

14%

24%

Aces: Iron Eagle III
Charles "Chappy" Sinclair (Character)
$2.5M
1992

60%

77%

Diggstown
"Honey" Roy Palmer (Character)
$4.0M
1992

No Score Yet

No Score Yet

Keeper of the City
Detective James Dela (Character)
-
1992

No Score Yet

67%

Carolina Skeletons
James Bragg (Character)
-
1991

41%

66%

Toy Soldiers
Dean Edward Parker (Character)
$13.4M
1991

No Score Yet

17%

Cover-Up
Lou Jackson (Character)
-
1991

No Score Yet

72%

The Josephine Baker Story
Sidney Williams (Character)
-
1991

No Score Yet

100%

Sudie and Simpson
Simpson (Character)
-
1990

No Score Yet

61%

El Diablo
Van Leek (Character)
-
1990

25%

33%

The Punisher
Jake Berkowitz (Character)
-
1990

No Score Yet

No Score Yet

Gideon Oliver: By the Rivers of Babylon
Gideon Oliver (Character)
-
1989

No Score Yet

No Score Yet

Gideon Oliver: The Last Plane From Coramaya
Gideon Oliver (Character)
-
1989

No Score Yet

No Score Yet

Gideon Oliver: Kennonite
Professor Gideon Oliver (Character)
-
1989

No Score Yet

No Score Yet

Gideon Oliver: Sleep Well, Professor Oliver
Gideon Oliver (Character)
-
1989

No Score Yet

No Score Yet

Gideon Oliver: Tongs
Gideon Oliver (Character)
-
1989

No Score Yet

80%

Roots: The Gift
Fiddler Reynolds (Character)
-
1988

No Score Yet

29%

Iron Eagle II
Charles 'Chappy' Sinclair (Character)
$10.5M
1988

No Score Yet

100%

Goodbye, Miss 4th of July
Big John Creed (Character)
-
1988

No Score Yet

No Score Yet

Murder on the Bayou
Mathu (Character)
-
1987

No Score Yet

61%

A Gathering of Old Men
Mathu (Character)
-
1987

50%

51%

The Principal
Jake Phillips (Character)
$18.8M
1987

No Score Yet

No Score Yet

The Father Clements Story
Unknown (Character)
-
1987

8%

33%

Firewalker
Leo Porter (Character)
$10.5M
1986

20%

56%

Iron Eagle
Col. Charles "Chappy" Sinclair (Character)
$21.5M
1986

63%

68%

Enemy Mine
Jeriba "Jerry" Shigan (Character)
$12.3M
1985

No Score Yet

25%

Finders Keepers
Century (Character)
-
1984

No Score Yet

78%

The Guardian
John Mack (Character)
-
1984

11%

17%

Jaws III
Calvin Bouchard (Character)
-
1983

No Score Yet

No Score Yet

Sadat
Anwar al-Sadat (Character)
-
1983

79%

81%

An Officer and a Gentleman
Gunnery Sgt. Emil Foley (Character)
-
1982

No Score Yet

No Score Yet

Benny's Place
Benny Moore (Character)
-
1982

No Score Yet

No Score Yet

Don't Look Back: The Story of Leroy Satchel Paige
Leroy `'Satchel'` Paige (Character)
-
1981

No Score Yet

33%

The Lazarus Syndrome
Dr. MacArthur St. Clair (Character)
-
1979

No Score Yet

No Score Yet

This Man Stands Alone
Tom Hayward (Character)
-
1979

No Score Yet

No Score Yet

Roots: One Year Later
Unknown (Character)
-
1978

No Score Yet

No Score Yet

Lawman Without a Gun
Tom Hayward (Character)
-
1978

No Score Yet

No Score Yet

It Rained All Night the Day I Left
Leo Garcia (Character)
-
1978

No Score Yet

No Score Yet

The Critical List
Lem Harper (Character)
-
1978

No Score Yet

No Score Yet

Little Ladies of the Night
Russ Garfield (Character)
-
1977

40%

40%

The Choirboys
Calvin Motts (Character)
-
1977

43%

38%

The Deep
Henri Cloche (Character)
-
1977

44%

61%

J.D.'s Revenge
Rev. Elija Bliss (Character)
-
1976

No Score Yet

No Score Yet

The Cut Man Caper
Freddie (Character)
-
1975

No Score Yet

No Score Yet

Delancey Street: The Crisis Within
Otis James (Character)
-
1975

No Score Yet

No Score Yet

Sidekicks
Jason O'Rourke (Character)
-
1974

No Score Yet

82%

The White Dawn
Portagee (Character)
-
1974

No Score Yet

No Score Yet

It's Good to Be Alive
Sam Brockington (Character)
-
1974

57%

48%

The Laughing Policeman
Insp. James Larrimore SFPD (Character)
-
1973

57%

47%

Travels With My Aunt
Wordsworth (Character)
-
1972

No Score Yet

56%

Skin Game
Jason (Character)
-
1971

93%

79%

The Landlord
Copee Johnson (Character)
-
1970

No Score Yet

No Score Yet

The Bushbaby
Tembo (Character)
-
1970

No Score Yet

No Score Yet

Companions in Nightmare
Lt. Adam McKay (Character)
-
1968

90%

87%

A Raisin in the Sun
George Murchison (Character)
-
1961
TV