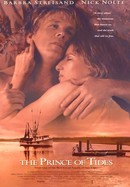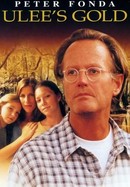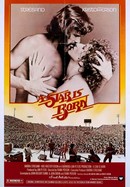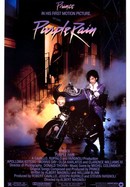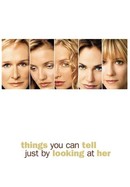 Things You Can Tell Just by Looking at Her
Where to watch
Rent/buy
Rent/buy
Rent/buy
Rate And Review
Frankie and Johnny Videos
Frankie and Johnny Photos
Movie Info
When Johnny (Al Pacino) is released from prison following a forgery charge, he quickly lands a job as a short-order cook at a New York diner. Following a brief fling with waitress Cora (Kate Nelligan), Frankie develops an attraction for Cora's friend and fellow waitress Frankie (Michelle Pfeiffer). While Frankie resists Johnny's charms initially, she eventually relents when her best friend, Tim (Nathan Lane), persuades her to give Johnny a chance.
News & Interviews for Frankie and Johnny
Audience Reviews for Frankie and Johnny
So, Al Pacino's Johnny character is a poor, middle-aged homely dude who has to work as a short-order cook and begins a relationship with a waitress who has too many problems to be dolled up so easily. Wow, if Michelle Pfeiffer's Frankie character was a prostitute, then Garry Marshall could have gone the route of making a more believable version of "Pretty Woman". Eh, I think that it would cancel out, for although Richard Gere was too handsome and rich to help poor prostitute trash, as well as too good-hearted to have an ulterior motive, the fact of the matter is that it was still dashing Richard Gere with a gorgeous Julia Roberts, and although Michelle Pfeiffer is with relationship troubles and dressed down in this film, she's still too good-looking for Al Pacino, who is certainly no Richard Gere. Man, poor Al was a pretty decent-looking dude back in the '70s, but by the '80s, he ugged up something fast and something fierce. No, Al Pacino didn't look that bad by this time, yet he might not have quite been Michelle Pfeiffer-worthy, and his, well, actually making the relationship pretty buyable is a pretty awesome testament to his being such a good actor, because you don't have to be handsome to be a great actor; in fact, you get more respect if you're a great actor and anything but handsome. If Leonardo DiCaprio wasn't considered good-looking, then he would probably have his eight Oscars by now, especially when you consider that he's off doing serious stuff all the time, and Al Pacino always has to make room nowadays for some bad thriller, and even back in the early '90s, when he was doing pretty decent pop films like this, they were still pop films nevertheless, and he was getting an Oscar nod every other film. Well, that streak had ended by '91 (Granted, he got his Oscar for a film he did a film later, but it was still after a big break from getting nominated all the time), and that's understandable, because he's predictably not turning in an Oscar-worthy performance here, which isn't to say that he's not good in this film, because he's one of the many enjoyable things about this film, though he's certainly not given enough material to drown out the not so good things in this film. As with almost all romantic comedies, particularly those by Garry Marshall, things get cheesy, with a fair couple of lame, fall-flat jokes here and there, as well as the occasional bit of glaringly unsubtle melodrama. To make matters worse, the cheesier points of the film are not only badly cliche, but even tonally contradictory, for although the film doesn't distance itself much too far from its rom-com tropes, it is consistently different, or at least better than that enough for the moments in which the film does collapse back into being more of a product of its genre rather off-putting. The film certainly gets to be tonally uneven in maturity, because it is very much an R-rated romantic comedy, though you wouldn't be able guess that so easily from looking at the profound innocence of the film, in general, which of course leaves many of the unflinching reminders to the kids to bail to go plopped in jarringly, sometimes to the point of feeling discomfortingly gratuitous, and that is, yet again, because the cheesiness of the film gets to be so cheesy that you're often left without a hint that this film is not afraid to get down and dirty. Of course, if nothing else can be said about the cheesier moments that go drenched in a sappy tone, they certainly juice things up a bit, and when the film is not cheesily lively, it's often a tad slow, limping along, sometimes to the point of feeling just plain aimless and bloated. Sure, the film has points where it feels a bit hurried, if not rather forceful in its plot points, though that might very well be because you get so used to the film not really going anywhere that when it does finally get around to doing something, things feel a bit inorganic, yet either way, the point is that the film goes tainted by bloating. At just under two hours, this film is a bit too long for a rom-com of its type, and isn't about to let you forget it, and while the over-elongation of the film isn't quite its biggest problem, it's just one of the good couple of reasons why the film ultimately falls just short of being the upstanding, genuinely good rom-come it comes close to being. However, the film wouldn't come to that comes-close point on the scale of genuinely good if it didn't have much that is so very good, and sure enough, this film hits, well, considerably more than it misses, and while its misses are just far off enough to drop this film down to decent, it still has plenty about it that is, in fact, genuinely good, with one of those things ironically being the very script that gets to be so faulty. As I said earlier, the humor gets to be cheesy, with a couple of jokes falling flat on their face, yet more often than not, the humor is almost razor in its sharpness, boasting many strings of jokes that are very charmingly snappy and chuckle-worthy, with an occasional one that strikes deep, gets stuck in your head and leaves you laughing pretty hard. That kind of hit-or-miss kind of cleverness that mostly hits can be found in many departments in the script, because for every exaggeration of piece of melodrama, there is sometimes that is genuinely buyable, or at least so charming that you really connect with the film, and for that charm, much credit not only goes out Terrence McNally's mostly snappy script and Garry Marshall's mostly lively direction, but our delightfully colorful cast of seemingly endless charismas. A couple of one-off tertiaries are well-written and charismatically performed to where even they leave an impression and go committed to memory, yet it's the distinctive supporting players in this charming game who stick with you more, whether it be Kate Nelligan as Cora the promiscuous tough girl with a little bit of girly girl still in her, or Greg Lewis as Tino the punky Hispanic who can't get off the phone with his sweetheart, or Nathan Lane as Tim the sparklingly charming gay roommate (Ooh, charming and gay, what a stretch for Lane), and for this memorability, you've got to give it up to the performers for delivering on such delightful and distinctive charisma that really wins you over to them. It should almost go without saying that the real leaders of the show are, well, the leads of the show. The Johnny character is a good-heartedly sincere and reasonably sophisticated man, yet one plagued by lonliness and demons, whereas the Frankie character is a firm and slightly untrusting, yet still a touch innocent and considerate gal, and these two parts are somewhat familiar, yet still rather worthy parts that the talented duo of Al Pacino and Michelle Pfeiffer absorb a lot of memorable charm and even an occasional piece of deeply emotional, if not powerful depth from that really earns your investment in them both. Their individual charisma is matched only by their intense chemistry, because with all of my joking about Michelle Pfeiffer being too pretty for Al Pacino, even though she's still a mess, matches like this happen all that time and can be sweet sometimes (Other times, they end in either violent divorce or, in the occasional case, murder, because most people who just got out of prison and would stick with someone as flawed as Frankie aren't as nice as Johnny, but the point is that there are sweet relationships like this out there), and our leads really do sell you on that in a fairly compelling fashion. Now, with all of my praise, the final product is still ultimately beaten down by its many flaws and often collapsing into mere averageness, yet with so much sharp humor and memorable charm, you'd be hard pressed to not yourself having a genuinely enjoyable time watching such an entertaining watch. In conclusion, the film hits the occasional fall-flat joke and often collapses sometimes embarassingly into cheesy and hardly buyable romantic comedy tropes, and jarringly so, driving a kind of tonal unevenness into the mostly more clever than not and sometimes too mature to be so corny structure, while overlong nothingness drags this film out to an unfitting nearly two hours, thus leaving the film too flawed to really deliver as a genuinely good final product, but just barely, as it goes supported greatly by a mostly strong script with plenty of chuckle-worthy, if not hard-laugh-summoning, as well as mostly winningly buyable concepts that go really brought to life by the charm of director Garry Marshall and the colorful cast of distinctive and memoroable charismas, with leads Al Pacino and Michelle Pfeiffer both delivering on especially delightfully charming and sometimes a bit compelling individual performances, as well as the electric chemistry that helps in making "Frankie and Johnny" an ultimately thoroughly entertaining and charming true-to-life rom-com, even with its many missteps. 2.5/5 - Fair

I never had a chance to write anything about this film directed by Garry Marshall before. But after watching after so many years ago I really enjoyed Al Pacino and Michelle Pfeiffer like the first time. It seems that the movie still has the same vibe like when it was originally released. The title is a reference to the traditional American popular song 'Frankie and Johnny', first published in 1904, which tells the story of a woman who finds her man making love to another woman and shoots him dead... of course nothing like that happens in this movie! Johnny (Pacino) is a middle-aged man, just released from prison who's looking for a job and he's hired as a short-order cook in a local diner where he meets a pretty waitress Frankie... Inspiring love story about ordinary people over forty, who were trying to connect... Michelle Pfeiffer's powerfully subtle acting can tickle the funny bone or pierce the heart with equally uncanny skill and Al Pacino's Johnny is showing a real strong man with pronounced neediness which can be overwhelming at times! Worth watching!

Excellent depiction of why love is blocked by the toll that existence sometimes takes on us.
See Details