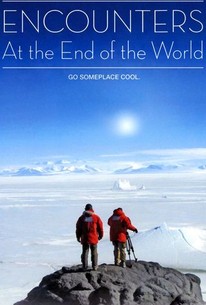 Encounters at the End of the World
2007, Documentary, 1h 39m
111 Reviews
25,000+ Ratings
What to know
Critics Consensus
Encounters at the End of the World offers a poignant study of the human psyche amid haunting landscapes. Read critic reviews
Where to watch Encounters at the End of the World
Rent/buy
Rent/buy
Rent/buy
Rent Encounters at the End of the World on Amazon Prime Video, Apple TV, Vudu, or buy it on Amazon Prime Video, Apple TV, Vudu.
Rate And Review
Encounters at the End of the World Photos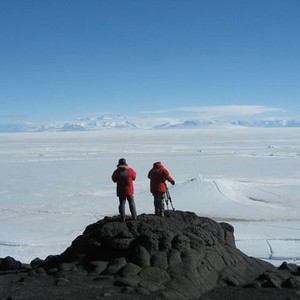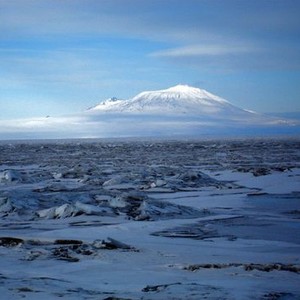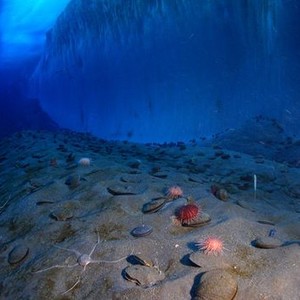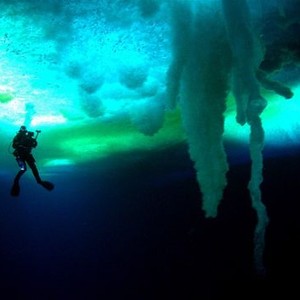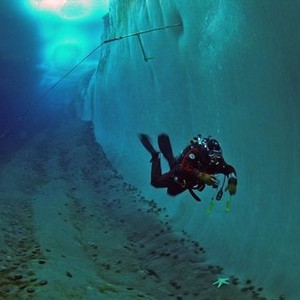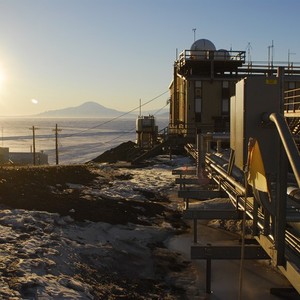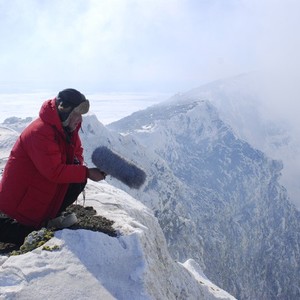 Encounters at the End of the World (2007)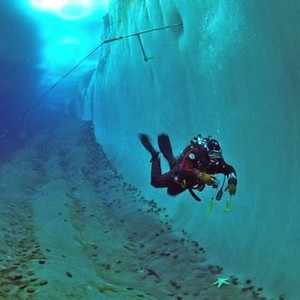 Encounters at the End of the World (2007)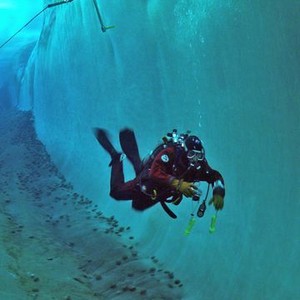 Encounters at the End of the World (2007)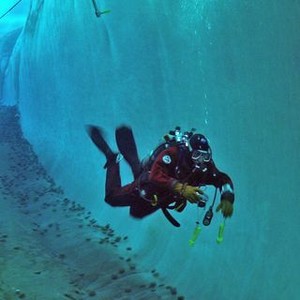 Encounters at the End of the World (2007)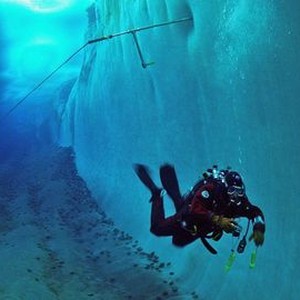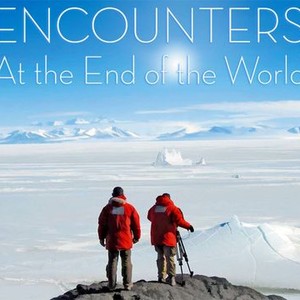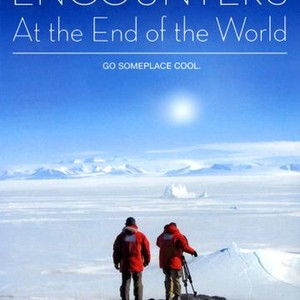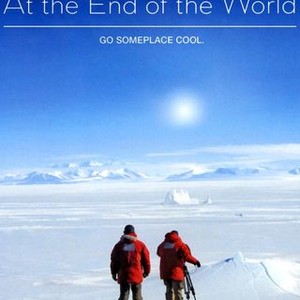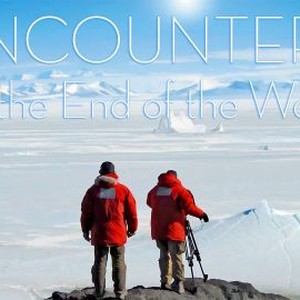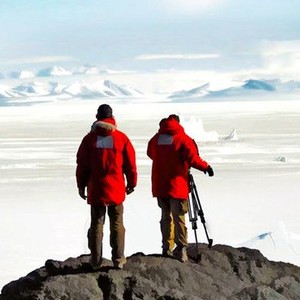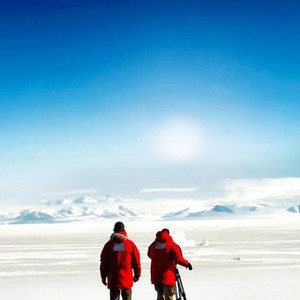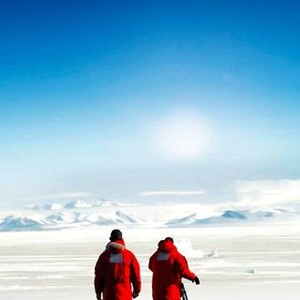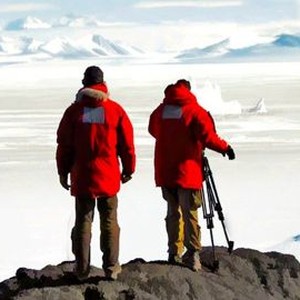 A scene from the film "Encounters at the End of the World."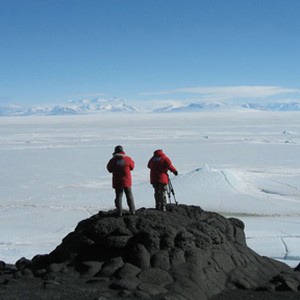 Movie Info
Acclaimed filmmaker Werner Herzog travels to Antarctica, where he finds a desolate, beautiful landscape, largely untouched by human hands, and a group of truly unique people who risk their lives to study it. Centered at McMurdo Station, the United States' largest Antarctic research center, Herzog explores the minds of the scientists willing to abandon civilization and endure volatile conditions to learn more about the continent's wildlife and awe-inspiring natural wonders.
Rating: G

Genre: Documentary

Original Language: English

Director: Werner Herzog

Producer: Henry Kaiser

Writer: Werner Herzog

Release Date (Theaters): limited

Release Date (Streaming):

Box Office (Gross USA): $943.9K

Runtime:

Distributor: ThinkFilm

Production Co: Creative Differences, Discovery Films
News & Interviews for Encounters at the End of the World
Audience Reviews for Encounters at the End of the World
Quite possibly one of the most fascinating and well-constructed documentaries of its time, Encounters at the End of the World combines hauntingly majestic and beautiful visuals, an eerily chilling and engrossing musical score, and intriguing humanist concepts on language, environmental effects, the lives of the many species that inhabit Antarctica, and even the fate of humanity itself, all told from the legendary film master Werner Herzog, proving again, not only are his films staples of quality cinema, but that he continues to break boundaries of convention and typical understanding that many of his contemporaries have long since abandoned. This film is not Antarctica: An Adventure of a Different Nature, nor is it March of the Penguins, this is a raw, even dark film that should be on the top of your "to watch" list.

Fascinating characters, caustic beauty, and it's narrated by Werner Herzog who is in top form sharper and wittier than ever.

Werner Herzog is such a brilliant filmmaker that I think I hate him as a result. It doesn't help that he makes what he does look so simple either. Of course, it's not as simple as just showing up at a cool and interesting place filming it, then narrating it in an unmistakable and idiosyncratic voice. It's definitely inspiring though. This film sees him going to Antarctica, not to film the landscape of the wildlife there, but rather the most interesting thing to take up residence there- humans. The landscape and underwater footage (not shot by Herzog) is amazing. Some of it doesn't even look like it's Earth due to this haunting outherwordly quality. What's even more unique is how the buildings don't look like something you'd expect from a movie or something- they are dirty, cluttered, noisy, and filled with the type of crap you find in your average office complex. They even have a damn ice ream machine! The people that Herzog encounters are some of the most out there, yet not too far gone people I've had the pleasure of hearing them talk about their lives and work. I think my favorites are the lady who hides in luggage, and the women who talks about how seals make noises that, to quote her, "sound like Pink Floyd or something". That's just sweet. This film definitely fits in quite nicely with the rest of the stuff Herzog has done, although it is just a tad more mainstream and thus played a little straight. That's not a problem at all, though. If anything, it will encourage people to seek out the rest of his stuff, especially his more off-the-wall fare.

Werner uses this film, commissioned by some nature entitiy or other, to expand our minds; not only by showing us the natural wonder of the down under, but placing the savage beauty of the landscape and its denizens in the crosshairs of our collective psyche. By postulating that we are merely visitors - not only in Antartica, but on planet earth, he feels that it is our purpose to watch, explore, and document the amazing orb and all of its populace, including the "wanderers" who seem to congregate in far off places like this. Though the film has a slightly flawed feeling to it - too many people looking dumbfounded in front of the camera - and then meandering in their prose - the underlying stories are mindboggling; not only in what they say about Seals, Penguins, and undersea creatures, but about humans and this bizarre branch of humanity that wanders about experiencing an offbeat, unattached, yet part of the whole kind of life. I think that the secret point of this film, besides the stunning visuals, is to examine what makes us tick. When Werner asks the Penguin expert if he has noticed any penguins who go crazy and just want to get away from the penguin community - he is really making reference to a great many of the people who have migrated to Antartica - not the scientists, who have a greater purpose, but the truck drivers and welders - the funny thing though: for all their escapist lifestyle, they still all congregate in groups within the station - embracing their humanity while rejecting many of the societal forms. In this, as is the case with most Werner films, he has brought much more than a travel-log to the table.
See Details