Dear Zachary: A Letter to a Son About His Father
(2008)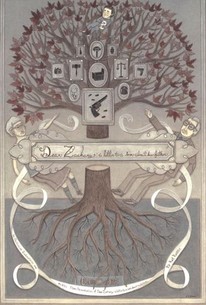 TOMATOMETER
AUDIENCE SCORE
Critic Consensus: Dear Zachary is a both a touching tribute to a fallen friend and a heart-wrenching account of justice gone astray, skillfully put to film with no emotion spared.
Dear Zachary: A Letter to a Son About His Father Photos
Movie Info
Shortly after his best friend, Dr. Andrew Bagby, was slain by jealous ex-girlfriend Dr. Shirley Turner, filmmaker Kurt Kuenne was shocked to learn that Turner was pregnant with Bagby's unborn child. Hoping to create a film that would serve as both a memorial to Bagby and an introduction to the father the boy would never know, Kuenne quickly began production on a film celebrating the life of his late friend. Traveling across the entire continental United States, Kuenne made it his personal mission to interview everyone who had ever known his best friend so their memories would be captured on camera before they faded. Meanwhile, upon learning that Turner had fled to Newfoundland, Bagby's devastated parents uprooted their entire lives and relocated to the easternmost providence of Canada in order to fight for the future of their newborn grandson, Zachary. During the production, however, the Canadian government freed Turner on bail as she awaited extradition to the United States. Unfortunately, during that crucial time, the situation took a turn for the worse -- a turn that could have been prevented had the Canadian justice system heeded all the warning signs. ~ Jason Buchanan, Rovi
Critic Reviews for Dear Zachary: A Letter to a Son About His Father
Audience Reviews for Dear Zachary: A Letter to a Son About His Father
After watching this heart-wrenching documentary, I lost faith in the judicial system, child protective services, law enforcement and humanity in general. This documentary tears at you, and sends you down a dark and twisted rabbit hole. I felt saddened, angry, disgusted and just appalled at how the whole case turned out, and the extreme sadness that the actions of one person can do to a family. I hope that everyone can take something out of this movie.
Cynthia S.
Super Reviewer
One of the more poignant documentaries I for one have ever seen, Dear Zachary is a love letter, a sermon, and a condolence to all those that loved friend, Andrew Bagby. His friend, filmmaker Kurt Kuenne, looks at his friend's past through films, documents, testimonials from friends and family, and the lens of his camera. Andrew was murdered, in a horrific crime supposedly perpetrated by his then girlfriend, Dr. Shirley Turner. Kuenne follows the criminal proceedings of her trial while simultaneously exploring the life of a dear friend who seemed beloved by all that met and adored him. Kuenne seems to distance himself at times from the prospect of dredging up the details of the savage shooting of his friend, though he does let himself break down, just once, at the prospect of losing his last link to his past. Besides being interesting due to the premise of the film and the charisma of the focal point, Kuenne has an innovative voice and presence within the film as narrator, that truly ties it together. This could easily have been another special on TrueTV or an inane filler piece on the news, but Kuenne lends truth and clarity to the life of someone he grew up with, and watched die. He shows the anger, the hostility, and the utter madness of Shirley Turner, who evades capture in Canada and plays a cat and mouse game with Andrew's parents after revealing she is pregnant. The film becomes a letter to the child, who will never meet his father and is under the duress of his lunatic mother. Using taped phone conversations, found footage, and photographs to show the progression of Zachary's life and the unraveling of his mother under the pressures of her child, Kuenne documents love for someone who is still just a child. It is a heartbreaking and saddening film that makes you always tear up, even at the thought that such injustice can let stand. It's unlike many documentaries out there, and it brings to light the lack of regulation on extradition laws and psychological standards in Canada. Gripping throughout, this is one film that is a must see and possibly one of the best in its genre.
Spencer S.
Super Reviewer
½
"My name is Kurt and I'm a filmmaker. Andrew appeared in every movie I made growing up. I decided to make a movie, to travel far and wide, to interview everyone who ever knew and loved Andrew." A filmmaker decides to memorialize a murdered friend when his friend's ex-girlfriend announces she is expecting his son.
REVIEW
It makes me sad to see people criticizing "Dear Zachary: A Letter to a Son About His Father" for its technical limitations. I rented knowing only it was about a pregnant woman who killed her ex-boyfriend, the subsequent plight of the victim's parents and their agonizing efforts to win the custody of their grandson, Zachary (whose mother was released on bail). But the whole story is so unpredictable - and devastatingly sad - that the less you know about it, the better. Writer/director/producer/composer Kurt Kuenne was a close friend of Dr. Andrew Bagby, who was killed by a psychotic woman, "Dr." Shirley Turner, right after he had broken up with her. He decided to make a final film with his childhood friend Andrew, and when they learned Shirley was pregnant with Andrew's baby, whom she named Zachary, it became more than a tribute to a friend, but a project to show Zachary the father he would never get to know. With Shirley at large, however, their nightmare wasn't over. With such a tough, emotional subject, it would be easy to get overtly sentimental, but Kuenne does a terrific job. The film is obviously a very personal project, and visibly no-budget, but that's not an issue because this is not a film meant to be visibly stunning. Apparently, some people are way too cynical to appreciate a film for its heart and content rather than focusing on its aesthetics and "artiness". Had this film been directed by, say, Michael Moore, it would have been more incendiary and garnered larger media attention, but wouldn't have been half as passionate, compelling and, most important, honest. Kuenne uses the cinematic tool to document history, make a tribute for beloved friends (not only Andrew and little Zachary, but also Andrew's parents, David and Kathleen, the emotional core of this story) and to instigate the audience, both emotionally and intellectually. When most movies that get a wide release don't even attempt either of these goals, this is a remarkable achievement. Not to be missed.
Lorenzo von Matterhorn
Super Reviewer
Dear Zachary: A Letter to a Son About His Father Quotes
There are no approved quotes yet for this movie.