What to know
critics consensus
Well-acted and beautifully filmed, Alpha offers a canine-assisted epic adventure that blends rousing action with an extra helping of canine charm. Read critic reviews
You might also like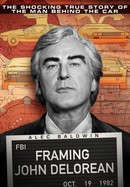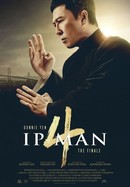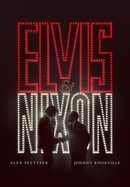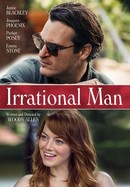 Where to watch
Rent from $2.99
Rent/buy from $2.99
Rent/buy from $3.99
Rate And Review
Movie Info
Young Keda tries to survive alone in the wilderness after he's left for dead during his first hunt with his Cro-Magnon tribe. He soon forms an unlikely alliance with a lone wolf that was abandoned by its pack. Facing overwhelming odds and nonstop danger, Keda and the wolf must now trek through a harsh and unforgiving landscape to make it home before winter.
Audience Reviews for Alpha
Like one of those National Geographic or Planet Earth specials that makes our planet look as uninhabited as it was 20,000 years ago, but without the talking heads telling us what insight we're supposed to be garnering from such images. This would be a fine enough concept except the images and story we are provided don't really provide much substance either. That and this still feels like a TV special on a budget. Not actively bad and sometimes fascinatingly experimental-especially in its use of imagery-"Alpha" just kind of exists to look pretty while having nothing to say. Like, remember that "10,000 BC" movie from a decade ago? No? You'll get this confused with that one when you try to remember it in a matter of two years.

Better than you might expect, even with the predictable plot. Hughes' emphasis on the visual is what salvages the movie. Even if you know exactly what is going to happen, you can appreciate the breathtaking vistas and Smit-McPhee's performance.

In my opinion, survival films are among the most challenging films to pull off. Whether it feels dragged out or downright unbelievable in terms of what a human being can really handle, I've only really been blown away by a few of them. Alpha is among the latest in the survival film category and while it definitely is a movie that plays it safe, it's an effective little movie that I believe some audiences will eat up. That being said, there are a few cautionary aspects that I feel the need to warn about, so my thoughts on the movie as a whole aren't going to be entirely positive. Here's why Alpha deserves a little more attention than it's receiving, but also why certain audiences may be turned away upon first glance. With trailers showcasing this film as an epic with great battle sequences over a year ago, to having the film pushed to almost a year later, to then releasing new trailers that display this film as a family adventure between a boy and his dog, this has been a roller coaster of marketing. Upon reflection of its trailers, I came to realize that not a single line of dialogue was spoken in most trailers and that's due to the fact that the film isn't in English. Despite the Sony-owned studio Columbia Pictures distributing it, there isn't a single line of English dialogue spoken throughout the course of the movie. This doesn't bother me, but it should come as a caution for those who are unaware. In the end, this film ended up being a nice mixture of every trailer it put out, so I wasn't too surprised in a negative way. This movie follows a young man as he is thrust into hunting with his tribe and is mourned when he is thought to be dead. Left to survive on his own, he meets a wolf who has been separated from his/her pack. They slowly form a friendship that will lead to helping each other survive the harsh realities of life. There really isn't much more to the film than that. Whatever you may expect to happen from that description, will happen. This leads me to my biggest negative of the movie. While it doesn't do anything to hurt the film as a whole, the fact that this movie is so streamlined from beginning to end, makes for an uninteresting viewing experience. I enjoyed watching the core character played very well by Kodi Smit-McPhee, but the movie itself doesn't allow him to reach his full potential. Just when you think he's in real danger, he escapes fairly easily and the movie goes from start to finish in a very breezy way and at a mere 97 minutes, it really doesn't have much to offer its audience than a feel-good story of a boy surviving on his own. I was hoping for a little more depth, but the movie itself was able to be effective enough to enjoy. Overall, Alpha probably won't be in any discussions when people talk about their favourites of 2018, but there's nothing holding me back from saying that I had a good time at the movies either. The standout aspect of this film was easily the cinematography in my opinion. From time lapse's to beautiful shots of the sunset, to an editing style that only accentuated the filmmaker's visions, Alpha looks incredible. That's not something I was expecting, so I was kind of blown away at times. From films like The Book of Eli to movies like From Hell, director Albert Hughes sure knows how to compose a scene. Alpha is a solid little survival movie that I would recommend, but if you're looking for anything surprising, this movie sadly plays it a little too safe in that regard.