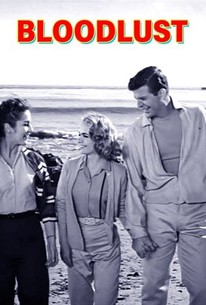 Bloodlust
1961, Horror, 1h 8m
0 Reviews
250+ Ratings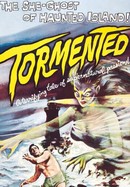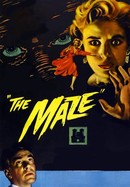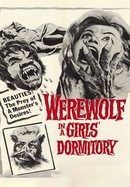 Werewolf in a Girls' Dormitory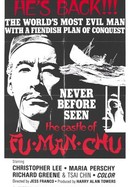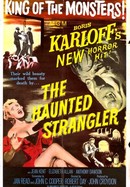 Rate And Review
Movie Info
A demented doctor (Wilton Graff) hunts teenagers with a bow and arrow, then puts them on display under glass.
There are no critic reviews yet for Bloodlust. Keep checking Rotten Tomatoes for updates!
Audience Reviews for Bloodlust
This movie is the story "The Most Dangerous Game", but with teenagers and as a silly early sixties movie. If that doesn't sound so bad check out this movie, you'll see what I mean, it's worse than that.

This was a pretty cool movie. 2 couples are on vacation on the open sea, when they come across a group of Islands. The skipper of the ship is a drunk, and is passed out when couples are ready to explore an island. The island looks deserted but its not it is inhabited by a Dr. Albert Balleau (Wilton Graff), who has a hobby of hunting humans. (This role should have been played by Vincent Price as our actor did all he could to imitate Vince Price.) After welcoming the couple for a night he lets them know they are now his prey. Filmed in 1959, and in Black and White I thought it to be a pretty good film, nothing to scare anyone, just a good film. One of the actors Johnny Randall played The father on Brady Bunch, this was long before that. This movie was in the Drive In Cult Classics Volume 2, 8 Movie Collection. I sat down and enjoyed this movie, been a long time since I gave out 4 stars to a Drive In Classic.

old B/w movie out of my 50 classics horror collection. This was predicable (damn all these movies are exactly alike from back then) Four people are on a boat trip & their captain passes out drunk. They get in the dinggy (the emergency boat) & go to explore on the island while drunk boy wakes up. When they go to explore the island one of them falls in a hole dug as a trap. The owner comes along & invites them to stay at the house overnight but pref. to leave now & once its lights out time for the house, the gang starts to explore & find they are in a way in a house of horror & The owner is a hunter & has sort of museum for his catches. Predictable but creepy at least. C

I love exploring older cinema, particularly B movies wherein most of the creativity seemed to be contained. This is a double-edged sword though because creativity didn't always equal talent. Bloodlust! is mostly noteworthy because it contains an early performance from Robert Reed, who would go on to play the dad in The Brady Bunch. His performance is actually the best in the film, and that isn't saying much really. Wilton Graff's performance lacks the grit and sheer internal ferocity that Charles Laughton had in Island of the Lost Souls. Most describe the film as The Most Dangerous Game with teenagers, and it's pretty much that. It's nothing particularly noteworthy or great, even though it does feature an early bit from Lilyan Chauvin, who gained noteriety as the oppresive nun in Silent Night, Deadly Night, but that doesn't save the film as she's featured very little and not that great in it anyway. The dialogue is awful, the characters and their motivations are questionable, the special effects are laughable and the story sounds like ten other films you've likely seen before. To be fair, it isn't exactly so appalling that it's unwatchable, and I guess it's charming in its own way because of that, but most people will find it a boring watch.
See Details