Fist of Fury (Jing wu men)
(1972)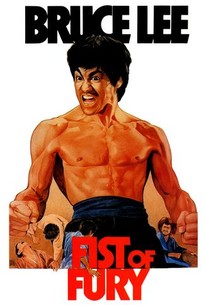 Movie Info
Bruce Lee stars as a martial arts expert who vows vengeance when his kung fu master is murdered. He discovers that a Japanese drug smuggling ring is behind it all. Originally released as Fist of Fury it was also distributed as The Chinese Connection.
Critic Reviews for Fist of Fury (Jing wu men)
Audience Reviews for Fist of Fury (Jing wu men)
½
the choreography for the first hour of the film was pretty weak, but it improved considerably for the end of the film and the story was a cut above most kung fu movies. although more than 30 years earlier this film could be watched as a sequel to jet li's fearless. a true classic and one of bruce lee's best films.
I have to say up front, just so you know, that I've never been a strong Bruce Lee fan. The reason why I went back to watch this was because I enjoyed the Jet Li remake, FIst of Legend, so much when I saw it recently. While this one is definitely good to see, so you can say you've seen it, there is no comparison, for me, with Fist of Legend. The latter is a better scripted story, a better directed movie, and Jet Li is the better actor. As far a martial arts style goes, I think they are both equally talented, but Li has definitely emerged over time as the more talented actor.
Lanning : )
Super Reviewer
½
Bruce Lee beats the crap out of evil japanese guys. Fun times.
Tsubaki Sanjuro
Super Reviewer
Fist of Fury (Jing wu men) Quotes