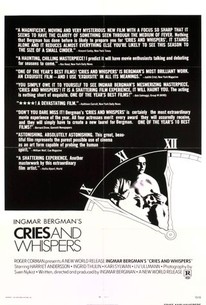 Cries and Whispers
1972, Drama, 1h 35m
34 Reviews
5,000+ Ratings
What to know
Critics Consensus
Visually stunning and achingly performed, Ingmar Bergman's chamber piece is a visceral rumination on death and sisterhood. Read critic reviews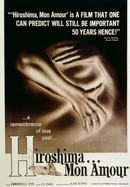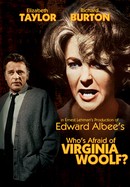 Who's Afraid of Virginia Woolf?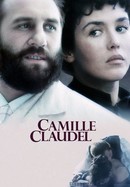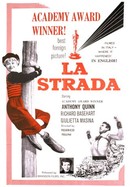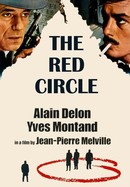 Where to watch Cries and Whispers
In Theaters
Rent/buy
Subscription
Rent/buy
Watch Cries and Whispers with a subscription on Max, rent on Apple TV, Amazon Prime Video, or buy on Apple TV, Amazon Prime Video.
Rate And Review
Cries and Whispers Photos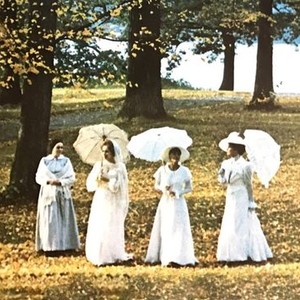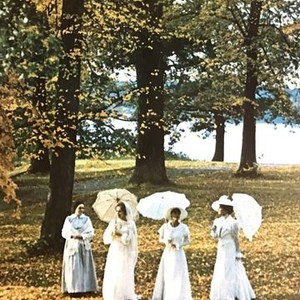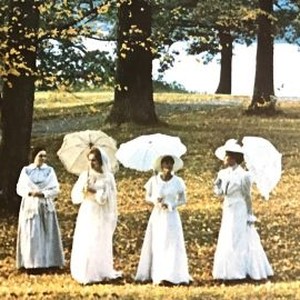 Cries and Whispers (1972)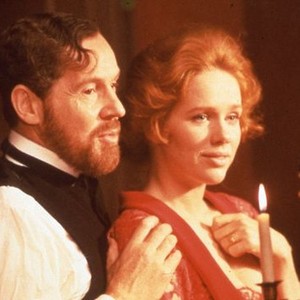 Cries and Whispers (1972)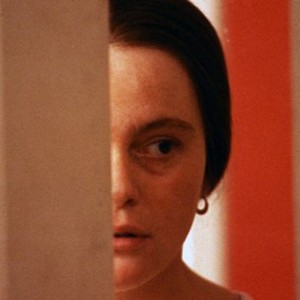 Cries and Whispers (1972)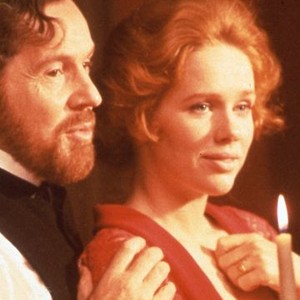 Cries and Whispers (1972)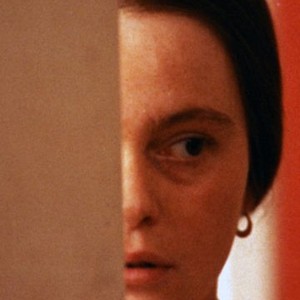 Cries and Whispers (1972)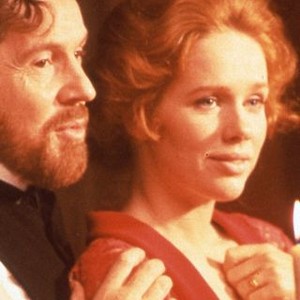 Cries and Whispers (1972)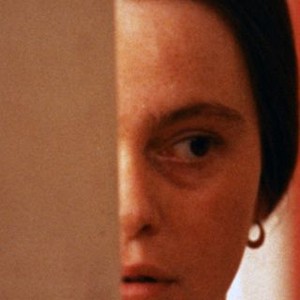 Cries and Whispers (1972)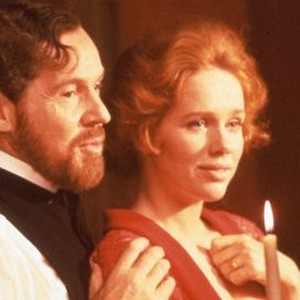 Cries and Whispers (1972)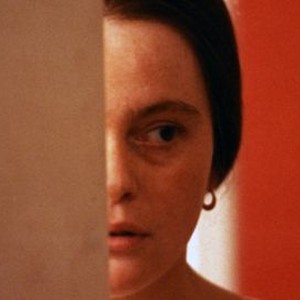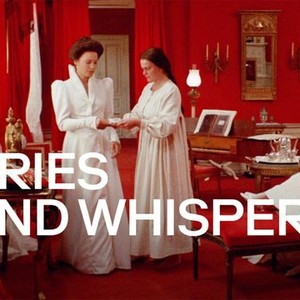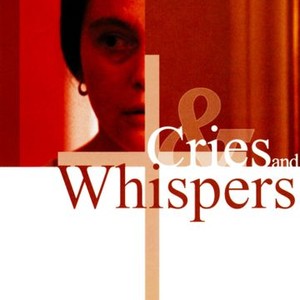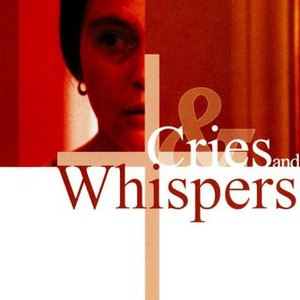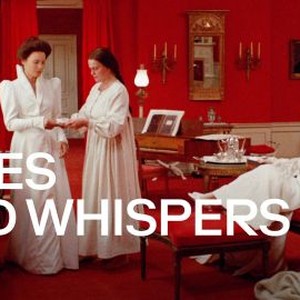 Cries and Whispers (1972)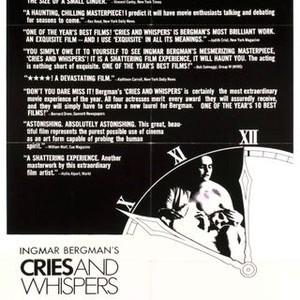 Movie Info
As Agnes (Harriet Andersson) slowly dies of cancer, her sisters are so deeply immersed in their own psychic pains that they can't offer her the support she needs. Maria (Liv Ullmann) is wracked with guilt at her husband's suicide, caused by his discovery of her extramarital affair. The self-loathing, suicidal Karin (Ingrid Thulin) seems to regard her sister with revulsion. Only Anna (Kari Sylwan), the deeply religious maid who lost her young child, seems able to offer Agnes solace and empathy.
Rating: R

Genre: Drama

Original Language: Swedish

Director: Ingmar Bergman

Producer: Lars-Owe Carlberg

Writer: Ingmar Bergman

Release Date (Theaters): original

Release Date (Streaming):

Runtime:

Distributor: Criterion Collection, New World Pictures

Production Co: Cinematograph AB, Svenska Filminstitutet

Sound Mix: Mono
News & Interviews for Cries and Whispers
Audience Reviews for Cries and Whispers
I absolutely adore Bergman, but have to be honest. This is the least enjoyable film by him that I've watched, and it's hard to fathom how highly acclaimed it is. In a nutshell, two sisters (Liv Ullman and Ingrid Thulin) are at the deathbed of a third (Harriet Andersson). Andersson's character is in pain, but the sisters have great difficulty empathizing with her. The three are cold and isolated from one another, and it's only the housemaid (Kari Sylwan) who provides any comfort. Through flashbacks, the film gives insight into their characters. One of these is highly disturbing (stop reading now and avert your gaze if you're squeamish) - and has Thulin mutilating her genitals and smearing the blood on her face in front of her husband. Some adjectives to describe the film: cold, bleak, slow, depressing...should I go on? It is emotionally honest, yes, but it doesn't ask the big questions about God, death, life, or love - it just shows us how sad our little existences can be, even when living in luxury as the three sisters do, and how pitiful dying is. It was great to see Harriett Andersson again, 20 years after her first Bergman film, 'Summer with Monika', and she has the movie's best line in the final memory, a happy (and profound) moment on a swing with her sisters: "I wanted to cling to that moment, and I thought...Come what may, this is happiness. I cannot wish for anything better. Now, for a few minutes, I can experience perfection. And I feel profoundly grateful to my life, which gives me so much..." If only there were more of those moments, or philosophical questions raised. As it is, it's too painful to watch or recommend. I have a feeling the 5 Oscar nominations were more a reward for Bergman's films in the 50's and 60's, most of which were genius, and would have me thinking about them for hours afterwards. It's hard to imagine anyone giving 'Cries and Whispers' a high rating wanting to see it again.

"Cries and Whispers", released in 1972 and is certainly one of Ingmar Bergman's more accessible films, is an emotionally moody and atmospheric work so raw and scarring that it's the closest a human drama can get to terrifying. And its story, my friends, isn't your typical Jane Austen. In simple terms, the film is an emotional horror story between three sisters, one dying (named Agnes) and two (named Maria and Karin) in utter disconnect, and how they all try, as reluctant as they may be in doing so, to mend their fractured relationships. Oh, and there's also the maid named Anna (Kari Sylwan in a sublimely affecting performance), the person who has been the most caring towards Agnes yet isn't really being given much importance or attention by the sisters simply because she is just, well, a housekeeper. But is she, in the eyes of the terminally ill Agnes, really just that? "Cries and Whispers", for me, is easily the most frightening of Bergman's works simply because it has eerily established, with its masterful use of dream-like flashbacks and painfully ingraining dialogue ("it's all a tissue of lies"), the wounded core of an ostensibly functional family. Evidently, familial dysfunction is one of Bergman's most favorite issues to explore in most of his films, and here in "Cries and Whispers", I do think that it has reached its most destructive zenith. In a way, the film can easily be compared to his later, equally masterful "Fanny and Alexander" simply because they have both examined the hidden perversions and emotional hollowness of an otherwise happy and affluent family in a way that's both realistic and stunningly metaphysical. But for me, "Cries and Whispers" is much closer, both in style and in intent, to Bergman's earlier "The Silence", likewise an ambiguous tale of two emotionally strained sisters and their effort (or the lack thereof) to try and connect with each other in sexually abstract ways that only Bergman (and his legendary cinematographer Sven Nykvist) can capably and eloquently capture on-camera with so much dramatic force. And just like the said 1963 film, "Cries and Whispers" is also extremely claustrophobic, be it in its literal 'mansion' location comprised mainly of narrow hallways and red-draped rooms or in Sven Nykvists's dramatically suffocating camera work. The film, in its immediate essence, is a darkly consummate chamber drama, but typical of Bergman, such simplicity is but a veneer. In ways more than one, I do think that this film is a definitive representation of who he really is as a filmmaker in respect to what he can present visually and thematically. For the former, this film, as usual, is an exquisite costume drama, and for the latter, it is a flinching account of how memories can forever scar the deepest recesses of the 'soul'; an aspect of existence which Bergman himself has imagined as a "damp membrane in varying shades of red" (the reason for the film's crimson visual motif). Even in the casting, headed by regulars Liv Ullmann, Harriet Andersson and Ingrid Thulin (three of the most stunning actresses the cinema has ever seen), the film is typical Bergman. Often framed in stark close-up shots, the three actresses effectively convey, through the most anguishing of facial expressions, the very shadowy extent of the soul. And in one of the film's most enigmatic sequences, we see the younger Maria (Liv Ullmann) circling around and caressing the older Karin (Ingrid Thulin) as if she's trying to convince her to give in, but to what? It is here then where the ambiguous questions of 'homoeroticism' and 'incest' come to play. But on the other hand, to accept such a perspective, as what others are claiming, is but a betraying over-simplification of what the film is really all about. "Cries and Whispers", essentially, is an ambiguous film about love regardless of context, and whether or not you see the relationships between the characters as homosexual or not is quite irrelevant because although the film is littered with potentially sexual images, love is really the film's central focus, and Bergman is quite comfortable in not letting his audience know where that 'love' is coming from, how it came to be, or why is it such a mysterious and elusive force in the first place. But aside from that, the film is also about trying to build a bridge between two cold souls (Maria and Karin) and the inability of such a bridge, built in the most hastened of ways, to instantly translate into a pure form of affection. Here then is where Bergman's often used concept of the 'Silent God' enters the scene; that even though we can call to Him all we want, there will always be this underlying current of futility in doing so because, well, humans, and the relationships they create, are just either too fragile or already damaged from the get-go to be mended in an instant, even by an all-knowing God. In conclusion, although I would highly recommend "Cries and Whispers" to every single cinephile out there, I wouldn't go my way as to immediately force it down the throat of a Bergman tenderfoot. Exploring his oeuvre, in my view, should be treated as a journey, and honestly speaking, "Cries and Whispers" is never the preferable starting point. But still, if you're looking for a peculiarly intense yet visually elegant drama, then look further, you must not.

The underlying color of this notorious Ingmar Bergman film was red. Red, as in the red associated with blood, anguish,envy,Satan, anyways it's not a blissful color. Ingmar Bergman concentrated on it, and planted it all around. Harriet Andersson who play the ill Agnes, put up a terrifyingly real and brutal performance. Her agony was always with us. The heavy breathing scene left me stiff to the inner marrow of my bones. The film was as gruesome as it was delicate, perfectly paced and raw to the core

Gorgeously filmed, and emotionally resonant. Not the best Bergman film I've seen, but a great film still. Frightening, hypnotic, contemplative, and even somewhat disturbing. A good film for discussion.
See Details