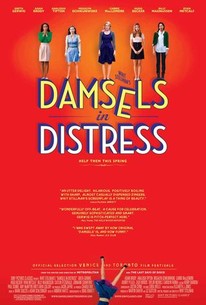 Damsels in Distress
2011, Comedy, 1h 39m
144 Reviews
10,000+ Ratings
What to know
critics consensus
Damsels in Distress can sometimes feel mannered and outlandish, but it's redeemed by director Whit Stillman's oddball cleverness and Greta Gerwig's dryly funny performance. Read critic reviews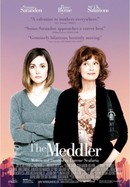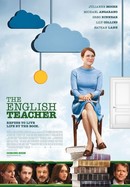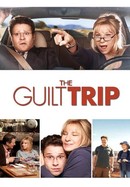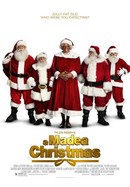 Tyler Perry's A Madea Christmas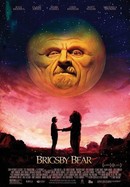 Where to watch
Buy
Buy
Buy
Rate And Review
Damsels in Distress Photos
Movie Info
At Seven Oaks College, three dynamic coeds -- group leader Violet (Greta Gerwig), principled Rose (Megalyn Echikunwoke) and sexy Heather (Carrie MacLemore) -- set out to change the boorish male atmosphere and rescue their fellow students from depression, grunge and low standards. They spot Lily (Analeigh Tipton) at a student orientation and welcome her into their group. However, when the gals become romantically entangled with a series of men, the fallout threatens their friendship and sanity.
News & Interviews for Damsels in Distress
Audience Reviews for Damsels in Distress
I watched half an hour and couldn't take any more. That old time style of talking really grates on me and is part of the reason I don't enjoy period films. This isn't even a period piece despite its retro look. Quite disappointed. I like Greta Gerwig generally, and this looked like it would have potential. Nope.

This movie strikes a tone that few before it have, and presents a undergraduate environment as one in which people aren't who they seem to be and are always putting on airs to disguise their weakness of spirit, morals or intellect. The ending was wacky and I couldn't get my head around it, but for most of the film the characters and the conversations were interesting despite the uncommon language they used. The film is full of little ironies and the characters hypocritical, and yet, it doesn't come off as satirical; in fact, I found I could relate to it, more than five years after finishing my BA. The cripplingly good intentions are something to behold, as is the self-obsession and projection, but what's remarkable about the movie is that it's still all rather happy... and not in that saccharine or hollowly nostalgic way that college movies usually are; I genuinely liked these characters while simultaneously watching them be repulsive. A solid story of anti-heroes that would play well with fans of HBO's Girls or Sex and the City (the TV series, not the cheap cinematic cash-ins), and a film that can generate a lot of discussion about altruism and whether or not it's completely dead. Worth checking out, if only because no two people will read it the same way.

Speaking of "Damsels in Distress:" Violet(Greta Gerwig), Heather(Carrie MacLemore) and Rose(Megalyn Echikunwoke) recruit new student Lily(Analeigh Tipton) into their cause. Said cause being suicide prevention. Which they intend to do through donuts, coffee and tap dancing. When that does not work, there is always busting down doors which they do when they rescue Priss(Caitlin FitzGerald) who claims she was only glum. Otherwise, Lily is content with being the third wheel to Xavier(Hugo Becker) and Alice(Meredith Hagner). With "Damsels in Distress," writer-director Whit Stillman manages to prove once and for all that he has his head jammed firmly up his backside with dialogue that no human being would ever say in the real world in his hard hitting expose of cliques on college campuses. Out of that there are maybe a couple of nice moments.("Did you stay at the Motel 6?" "No, I stayed at the Motel 4. It was cheaper.") Plus, the movie has a rather cavalier attiude towards mental illness. Well, since the spoken word had no chance, then maybe Stillman should have made a musical with this material which he hints at repeatedly until the musical number that finally arrives too little too late.

A smart, thought provoking comedy with overflowing charm. Whit Stillman has crafted a great script and every line of dialogue is livened to the max by the film's brilliant cast. Greta Gerwig was born to play this role and she nails it.
See Details