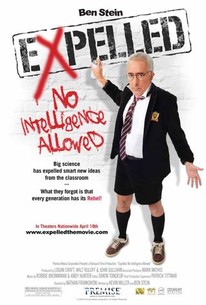 Expelled: No Intelligence Allowed
2008, Documentary, 1h 30m
47 Reviews
10,000+ Ratings
What to know
Critics Consensus
Full of patronizing, poorly structured arguments, Expelled is a cynical political stunt in the guise of a documentary. Read critic reviews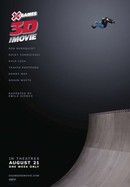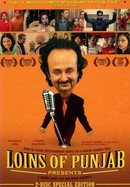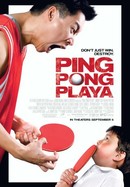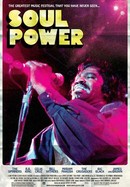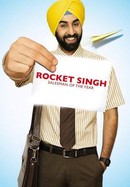 Rocket Singh: Salesman of the Year
Rate And Review
Expelled: No Intelligence Allowed Photos
Movie Info
Author, actor and political commentator Ben Stein poses the argument that intelligent design and evolution are both valid scientific explanations for the development of life on earth, and that institutions that don't embrace both views are guilty of stifling academic freedom. Stein makes his case through film clips, interviews with creationists and scientists and his own acerbic observations, including the opinion that Darwin's theory of evolution is partially responsible for the Holocaust.
Audience Reviews for Expelled: No Intelligence Allowed
PLEASE READ MY ENTIRE REVIEW CAREFULLY IT IS IMPORTANT TO ME TO GET YOUR FULL THOUGHTS ON THIS ONE. AND PLEASE, DO NOT LET MY OPINIONS OF THIS ONE LOWER YOUR OPINIONS OF ME!!! I WOULD HATE THAT!!! Well, since this is a Documentary, my normal style of acting, Plot, screenplay, and Likableness is hard to do. I can do plot and Likableness so yeah. I guess that's what I'll do. Plot: *sigh* well, If I thought that my review of The Passion would be controversial, well, that isn't going to be anything compared to this. now, I have never, nor will I ever, make my Christian beliefs a secret. I hate that I am forced to learn evolution as though it is fact. What sucks is, that people ALWAYS call it The THEORY of Evolution. But they teach it as fact and if it is a theory, why don't we learn other theories in school? Well, basically, what this documentary is, is Ben Stein showing how There is absolutely zero tolerance for Intelligent Design. Despite the fact that a good scientist looks at all theories. Scientists nowadays only look at possibilities within the realm of the THEORY of Evolution. If they don't then they are looked at as bad scientists or even religious kooks. There is much more that Ben Stein delves into such as how Darwinism played a big part in the Holocaust. I agree with that. While I'm fully aware that it wasn't the only cause, I know that Hitler saw his Final Solution as helping Natural Selection along. He was trying to create a master race by destroying all of those that he saw unfit (a note, Japan and Italy were doing the exact same thing during this time, Italy didn't commit Genocide, but the Japanese were pretty hard on the Chinese). My Take: Well, I know that people who don't believe that this stuff is happening just sweep this under the rug and say that this is totally bogus and "fact free" But I have seen comments on critics' reviews for this film and I see that people are saying that "yes this happens to me. I see this persecution a lot." Basically, if you believe in intelligent design you are going to love this film if you don't you are going to hate it and call all of us religious morons. Ben Stein interviewed many Evolutionist professors and one thing that really got me burned up was how many of them saw religion the same way that they see medicinal Marijuana. Just something that makes us feel good so that we can get through the week or maybe they see it as some sort of hobby like knitting. I can tell you firsthand, that something that defines you and is the core of your being is much more than a simply "hobby." Now I know all of the numerous criticisms of this subject. "oh waah waah you guys are just pretending to by martyrs to get sympathy" "oh boo hoo blah blah blah "flying spaghetti monster" blah blah" But the biggest thing that got me riled was Richard Dawkins. If you listen closely, you can hear him saying over and over again "I am the greatest thing to happen to the world since Darwin and everything I say is right and anyone who disagrees with me is a retard" He frustrates me. Stein also points out that this subject isn't an intelligent debate anymore it is just "Here's why you guy's are retards" I will not lie and say that evolutionists are the only ones doing it, but AAAAH it is frustrating. I hate being taught what I see as total falsities and being forced to pretend I believe them. I went through High School science classes, I experienced this stuff. Now I see this and I learn that it gets worse almost when I go out into the real world. I hate being taught baloney (what's interesting is that I'm a History major and I have found out that most of what I learned in my History classes all throughout my life was actually flat out lies. It wasn't like this where people actually believed what they were teaching, it was flat out lies. For more on that, I can write a blog if you all want me to). Well, I know that this review is deviating a bit from the actual film, but there you have it. But, before I go I must say this: I have no problem that people have their own beliefs but please don't persecute us for ours. Also, I have no problem with Macroevolution, Natural selection as a result of the changing environment, sure. But what I do have a problem with is the Origin of life stuff. The Single cell to monkeys to humans crap. I draw an example from the film, Stein interviews professors and asks them "If Darwin saw a cell as...what is it actually?" He asked "Buick" and the response was "If Darwin saw a cell as being as complicated as a Buick, it is actually as complicated as a Galaxy" Stein then asked "mud hut" and the response was "more complicated than a Saturn 5". Let the Thumbs Down and skepticism begin. And if you feel the need to get into a debate with me on this subject, A. Try to make it a message to me as opposed to 50 comments on my review and B. try to keep it respectful. I know that won't be a problem but I just have to say it. So yeah, there you go. Final score: 100% (N) TRIVIA TIME:Preview screenings for the movie were held for churches and other Christian groups months in advance, and by invitation only. After a movie critic was inadvertently allowed to view the film early, resulting in a negative review, a policy of requiring viewers to sign nondisclosure agreements was implemented at these screenings. Closer to release, an "RSVP" site was set up to allow members of the public to view the movie in a near-finished state. One of these was evolutionary biologist and Expelled interviewee PZ Myers. Although ejected from the screening, his anonymous guests - including fellow interviewee, biologist Richard Dawkins - were able to view the movie.

Whether or not you believe in intelligent design, people who bash this movie are missing the point that this was made. Why is it that scientists who even mention intelligent design lose their jobs? People that are at the top of their chosen fields losing their jobs because they might want to challenge something. Many people think that proponents of intelligent design looked unintelligent, I also believe that Darwinists didn't look all that good as well. The Micheal Moore school of filmmaking might be alive and well here, but it seems like the Darwinists got the same chance that proponents of intelligent design got with their jobs on the line. Decent job with Ben Stein, but it was kind of sad seeing his face when he was talking about Nazism and Hitler. Decent documentary, got it point across even though people are touchy about this subject.

Well made and interesting. This is about religion. Don't let that scare you off though. While most documentary films I have seen about God are making fun of those who believe in Him this one just sets out to ask questions and lets you make your own mind up about the answers given. While most interviewers would go the easy route and interview some of the weaker supporters of the "other side" this one goes straight to the top minds of the field of evolution and questions them openly and honestly about what they believe. Check it out.

obviously the rub with this film is due to the emotionally charged nature of its subject matter. because of this people keep challenging the fact that this film offers no scientific data to back up any claims, when in fact the film never pretended to be about that. this is simply a look at the loss of the freedom of ideas and beliefs being presented in a public format without fear of persecution. unlike bill maher who made a documentary this year highlighting the charlatans of religion but dishonestly passing them off as the norm, stein offers an interesting look at a sad series of events in academia that should worry the religious and non religious alike. a bit tedious at points, but overall compelling.
See Details