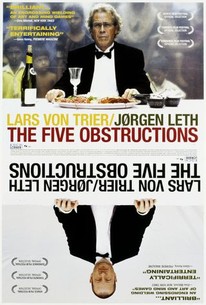 The Five Obstructions
2003, Documentary, 1h 31m
62 Reviews
5,000+ Ratings
What to know
Critics Consensus
Both an intriguing intellectual exercise and an amusing look at the contrasts between the two filmmakers. Read critic reviews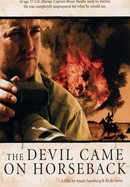 The Devil Came on Horseback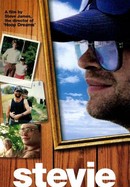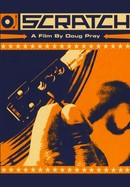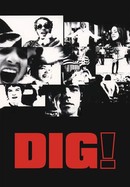 Shake Hands With the Devil: The Journey of Roméo Dallaire
Rate And Review
The Five Obstructions Photos
Movie Info
In 1967, experimental filmmaker Jorgen Leth created a striking short film, "The Perfect Human," starring a man and women sitting in a box while a narrator poses questions about their relationship and humanity. Years later, Danish director Lars von Trier made a deal with Leth to remake the film five times, each under a different set of circumstances and with von Trier's strictly prescribed rules. As Leth completes each challenge, von Trier creates ever more elaborate rules for the contest.
Genre: Documentary

Original Language: Danish

Director: Jørgen Leth, Lars von Trier

Release Date (Theaters): original

Release Date (Streaming):

Box Office (Gross USA): $151.0K

Runtime:

Sound Mix: Surround, Dolby SR
Audience Reviews for The Five Obstructions
The Five Obstructions is perfectly fine as a documentary. As with anything that has aspirations you will find those on either side that love or hate it. This is not a film that deserves such strong reactions. It is more like: let us try this challenge for fun and see if it comes out interesting. The Five Obstructions does come off as mildly interesting, especially for those who are interested in the creative process. It is not as good as a film as Hearts of Darkness but rather is at about the level of Lost in La Mancha. Really, it's fine.

One of the most unusual films I've ever seen. Lars von Trier challenges Jørgen Leth to create Leth's short film under five obstructions. The two film makers communicated through the making of the films. It's not the documentaries that you see every day. Once again, Lars von Trier amazed me with his amazing creativity. I am in awe.

The premise of "The Five Obstructions" suggests a pretentious egghead jerk-off but, surprisingly, this is one of director Lars Von Trier's most watchable films. Perhaps it's because his Danish comrade Jorgen Leth supplies so much of the content. In 1967, Leth directed a 13-minute short titled "The Perfect Human." It's a stark, colorless film where most action occurs within a shapeless, white void. There are just two onscreen actors. A man and a woman, drolly presented as the ultimate examples of our species, simulate various mundane behaviors while deadpan narrator Leth describes their activity. It's a film with a curious, aloof appeal that's difficult to articulate. Decades later, Von Trier tests his friend Leth to remake this short five times while obeying some perverse, arbitrary rules (or "obstructions"). Von Trier's apparent goal is to tear down the protective artifice of filmmaking and force Leth to "expose" himself. The stipulations include having no shot longer than 12 frames, Leth taking the lead role, filming in Cuba, filming in the most miserable location Leth knows (answer: a crowded Mumbai slum) and even making a cartoon (a form that both men openly detest). Von Trier is a notorious character with oft-observed sadistic tendencies and, indeed, there is something unsettling about his manner. His mix of cruel demands, polite demeanor and a tiny, crafty smile recalls Nazi stereotypes (regardless of his recent Hitler-related controversy). But the affectionate rapport between him and Leth is sweet. Also, the resulting five shorts are quite entertaining. "The Five Obstructions" is incredibly self-indulgent, but film nerds will enjoy this gentle battle of wits.

The penultimate film screened in the Lars von Trier course I took, this is a really fascinating, direct look at the obsession with mimicry and the simulacrum present in von Trier's previous work. It is, above all, a look at a supremely insecure auteur putting on a character with which to present his work to an expectant public, and the interface of that character with another director who seems wholly unconcerned with such frivolities. von Trier is as much a performer as the actors in the films he creates; his films cannot be comprehensively critically evaluated without looking at the singular creative force behind them, as auteur theory postulates. Here he turns the camera on himself, playing himself, playing an artist at odds with another artist, and the results are mind-boggling to say the least. We are meant to assume that he sees himself in Jorgen Leth in some capacity, especially as outlined by the final letter that he has Leth read, but more subtly in his attempts to "scar" Leth with the challenges he imposes upon him. Telling is von Trier's frustration when Leth rises to those challenges every single time. I think The Five Obstructions is valuable for how it reduces the concept of the auteur to a mere person, with his own foibles and defects. It doesn't necessarily divorce him from the art he creates; think of this somewhat as reality television for filmmakers, taking a pair of talented individuals and pitting them against each other in a series of challenges. The only catch here is that there is no reward, short of psychological fulfillment or defeat. Ultimately, the game is in von Trier's hands, and the way he plays it should hold considerable fascination for anyone interested in a thorough dissection of the personal process of filmmaking.
See Details