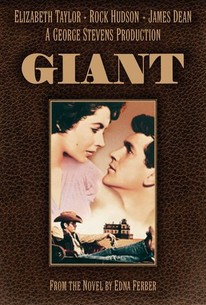 Giant
1956, Drama, 3h 21m
50 Reviews
10,000+ Ratings
What to know
critics consensus
Giant earns its imposing name with a towering narrative supported by striking cinematography, big ideas, and powerful work from a trio of legendary Hollywood leads. Read critic reviews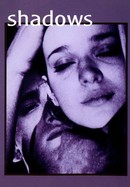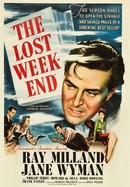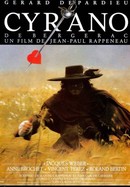 All the Mornings of the World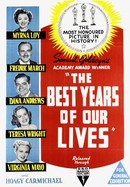 The Best Years of Our Lives
Where to watch
Rent/buy
Rent/buy
Rent/buy
Rate And Review
Movie Info
Wealthy Texas rancher Bick Benedict (Rock Hudson) shakes things up at home when he returns from a trip to the East Coast with a love interest, the refined Leslie Lynnton (Elizabeth Taylor). Bick and Leslie get married, but she clashes with his sister, Luz (Mercedes McCambridge), and wins the admiration of the ambitious young Jett Rink (James Dean). Bick and Jett form a tense rivalry that continues to surface as the years pass and fortunes change in this sweeping drama.
News & Interviews for Giant
Audience Reviews for Giant
I've heard the legends that giants roamed the earth before the days of Jesus, and if I didn't believe those legends already, I certainly don't now, because I didn't see one giant in here. In case you're among the countless who don't get it, director George Stevens went on to do "The Greatest Story Ever Told" (Hence the "Before Jesus" bit), yet that film and this one aren't his only classic hits, as the boy also went on to do, and before this film, he did "Shane". Before that, there may as well be one big blank on his filmography, because after years in the industry, Stevens was only able to had those three aforementioned films and this one for people to remember him by, and even then, a good couple of people still don't know about these classics. It's sad how it took Stevens so long to create a considerable legacy in film, and he was relatively lucky, and meanwhile, James Dean got his legacy through only three non-extra filmography entries... and a tragically early death, so maybe Steven' story of acquiring a legacy isn't the saddest in the world. Poor James Dean may look a whole lot like James Franco, yet he was, for obvious reasons and in many more ways, more along the lines of a Heath Ledger of his time, in that he was such a pretty face, yet had much more to offer to film than just movie star looks, and wasn't about to let you forget it, delivering one good performance after another until he finally delivered one particularly sharp show-stealing performance that he never got the chance to see. Of course, the only difference is that, while the great Mr. Dean is pretty sharp in this film, he's certainly not making as stunning of an exit as Heath Ledger did (Of course, who could?), and yet, this film is still considerably better than "The Dark Knight"... you overrating nerds. Still, as much as this was a good note for James Dean to go out on, as well as a good second entrance in George Stevens' all too brief legacy-setter streak, this giant production doesn't make it very far before it starts hitting some bumps. Running at only 201 minutes, it's to be expected that this film gets hurried in its flow quite often. Wow, not even I can fully tell whether I'm being sarcastic or blunt, as hurried exposition was such a common occurance with films of this type and era that not even the longest of films could bail out of it, and sure enough, this film can't escape from the clutches of hurried storytelling, and it's that clutch that nearly drives this film into submission. Immediate development is scarce and progressive development is hardly a compensation, as very major pieces of exposition go hurried, if not just plain glossed over, while much of the minor pieces of exposition that would have smoothed out the story flow go neglected. This considerable blow to exposition leaves many story shifts and character turns, of which there should be many, to feel jarring, if they can be felt at all, as the tone of the film is over consistent to the point of repetition. There's not much slow-down to this whopping picture, making it all too overactive, with little meditation and subtlety in the way of story substance, made all the worse by a considerable lack of exposition, so where we could have enjoyed the compelling experience of watching business flourish, family grow and everyone mature, both in good and bad ways, the should-be central aspects find themselves standing as though they were mere side notes, and there's no other focus for this film to center around. A film that boasts a story as worthy as this doesn't stand much of a chance to every being mediocre, much less bad, yet with that story going tainted enough in execution, you better hope that there is at least "some" compensation. Well, sure enough, that's exactly what you get with this film, compensation for all of the fault, and enough to where this film towers as a generally satisfying film, with style that is consistently satisfying. Being that this was 1956, don't expect William C. Mellor's cinematography to have aged terribly gracefully, yet it remains impressive in its relative quality, with enough scope in its capture of the environment to produce an epic sweep - even with the material being of limited sweep potential - and set an effective atmosphere. That atmosphere goes further augmented by the remarkable location choices, which are handsomely simple and supplementary to the film's themes of wealth and progress transcending limited opportunity, yet not always in most entirely fruitful fashion. It's good that we at least have the locations to emphasize the themes, because lord knows neither the storytelling or script are going to do it, as the film's progression is just so messily tossed together into one straight line of limited dynamicity and little room for investment to go evoked. However, while that is typically the mark of death, or at least total disappointment on a film, although there's no getting around this film's squandered potential of being more subtle and comfortably loose, director George Stevens all but makes up for his glaring faults in story progression with a generally striking degree of depth in his handling what aspects are meditated upon. Sure, considering the sensibilities of the time, there's not a tremendous amount of emotional meditation or depth, yet there is enough resonance in the air to give a sense of the time and place, extracting enough of both the intrigue and, most of all, the charm of the subject matter to make the film consistently entertaining and engaging. The performers help in this resonance, with the lovely Elizabeth Taylor pulling her classic move of messing up one line delivery after another, yet shockingly making up for that with an effective and layered presence, while Rock Hudson delivers sternness and vulnerability in presence of a proud yet flawed man and the late, great James Dean posthumously stealing the show with his inspired portrayal of a nobly simple, yet unflinching charmer slipping into complex corruption as fortune falls upon him, a role horribly betrayed by the faulty exposition, yet still executed well enough by Dean to earn your investment and show just how great of a loss the death of such a talent was. Were the film looser and more comfortable in its meditation and progression, it could have been immensely more affecting, yet where the film could have fallen flat because of its unrealized potential, it succeeds with the help of style, charm and deph within what thoroughly explored aspects there are, of which, there's enough for the film to stand rewarding and enjoyable. At the end of a lifetime, which is apparently a day by this film's sense of time, the drastic rushing of potential affecting meditation and exposition taints the film's subtlety and depth, while a constant tone of limited dynamicity and slow-down render the film repetitious and potentially fall-flat, only for a handsome and theme-supporting sense of style and production to stand as supplements to the degree of depth and consistently engaging charm set by director George Stevens and the inspired performers, ultimately leaving "Giant" to stand as a tragically under explored epic, yet still tower as an entertaining and mostly satisfying effort. 3/5 - Good

George Stevens is lucky he made this when he did, since I doubt he'd have been able to get away with making a film that favored storytelling over running time in this day and age. Yeah, that's right, this sucker is 210 gloriously excessive minutes of soapy melodrama on a grand scale, covering the lives of a few generations of rivalry and love between old money Texas cattle barons and new money Texas oil tycoons during the early 20th Century. It touches upon an interesting bit of Texas history, and deals with issues of racism, classism, and female independence as well, although these last three issues don't come as revolutionary like they did in 1956. This is a sprawling film, and, though it does have some really good moments, I hesitate to call it a classic. It's overlong (in places), really soppy and melodramatic, a bit dated, and doesn't have the weight it could. I sure as hell dug the production aspects though, that's for sure. This sucker as great cinematography, wonderful sets and costumes, decent music, and some excellent shooting locations. Oh yeah, and the performances are pretty decent, too. You've got young Elizabeth Taylor putting in some solid work, a decent turn from Rock Hudson, and James Dean in his final film (he died a few days after he finished shooting his scenes) knocking it out of the park in a very histrionic performance as the rugged rogue. There's also young Dennis Hopper and scene stealing Mercedes McCambridge. All in all, a decent film, but nothing truly remarkable beyond the surface. It's definitely deserving of the title epic though, even if it is fluff.

A brave, and epic film for its time. You cannot help but be amazed by its bold message, it's strong acting, and the amount of issues he tackles in this film.

A film that lives up to its title, truly grand in scope and (unfortunately) in length. Though it's beautiful to look at and though the acting - particularly by James Dean and Elizabeth Taylor - is quite accomplished, many scenes don't do a lot to advance the plot, and many subplots come off as extraneous. I liked that this was a sort of love letter to Texas, a take-it-or-leave-it account of the frontier spirit and the state's growing pains, and the concern for what happens when that trail-blazing mentality becomes cold competition two or three generations down the line. The film was setting up to be a tragedy, and almost delivered in a way that would've made American Shakespeare of it, but it opted for the anti-racism angle in the end; though I'm sure that broke ground in 1956, assessing it from a story standpoint instead of a social one, the ending - in fact, the last half-hour or more - gets away from what the story was about: ambition. The film is in a way a lot like its central character, falling flat on its face in the end due to its grandiose objectives, but to sustain my attention for over three hours, it had to have done something right. Just compelling enough to not turn off, and something you should make yourself watch, but it's wishy-washy for an epic and it's just not all that it's cracked up to be.
See Details