What to know
critics consensus
With the form of an awards-season hopeful but the soul of a bland melodrama, Hillbilly Elegy strands some very fine actors in the not-so-deep South. Read critic reviews
You might also like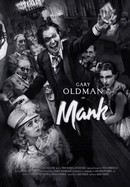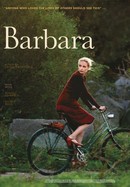 Rate And Review
Movie Info
A Yale Law student drawn back to his Appalachian hometown reflects on his family's history and his own future.
Critic Reviews for Hillbilly Elegy
Audience Reviews for Hillbilly Elegy
It's difficult to know where to begin with Hillbilly Elegy. In one sense, we have to consider the context of the individuals this story is about and in another we must accept this specific facet to be the truth of their lives. How does one reconcile that author J.D. Vance's memoir on which this film is based is both undoubtedly a vivid recollection of his own childhood as well as a romanticized portrait of a place in America where the pride of having been left behind has a lot to do with the refusal to move forward? The conflicted feelings about how and what the film is representing naturally extend to the DNA of the film itself as, in the opening moments, Gabriel Basso's Vance tells us how much he loved visiting rural Kentucky when he was a boy despite being raised in the rust belt of Ohio; it was the memories he made while visiting the Blue Grass State that he was most fond of. The film quickly contradicts these kind words with a scene where a thirteen year-old Vance (Owen Asztalos) encounters a band of local bullies before being rescued by his local relatives in Kentucky. Vance is obviously sentimental about these moments and has therefore made them more appealing in his memory, but how far does the gaze of these rose-tinted glasses reach? Depending on the author's age at the time of the events being described, what circumstances are being missed and what details are being diminished? How much is Vance actually misremembering? There are a lot of questions left unanswered that director Ron Howard doesn't feel the need to address as he largely focuses on the core family dynamic at the heart of Vance's story, but what's riveting about the execution of Hillbilly Elegy is that it feels the need to explain as much as it does chronicle the reasons these people have ended up the way they have. There is this notion that because they really are well-meaning people underneath their poor life choices that they deserve some type of exception when it comes to discussing said shortcomings. Aside from the complicated cultural discussion around the "hillbilly condition" though, and how sorry viewers should be made to feel for these individuals who can't get out of their own way, Howard and screenwriter Vanessa Taylor (The Shape of Water) smartly focus on the prevalent themes around how much community and family genuinely mattered to Vance while growing up in these undeniably unforgiving environments and the complexities of the problems he faced and deals with well into his adult life due to this jagged support system. read the whole review at www.reviewsfromabed.com

Its definitely shameless awards bait, but I wouldn't go so far as to condemn this as one of the worst films ever made.

Hillbilly Elegy is based upon the memoir by JD Vance and in 2016 it became a hot commodity in the wake of Trump's surprising electoral ascent, with liberals seeing it as a Rosetta Stone to understanding just how so many working-class white people could vote for a billionaire with a gold toilet. The movie, directed by Ron Howard (Apollo 13) and currently available on Netflix, follows an adult JD (Gabriel Basso). He's a Yale law candidate forced to go back home to Middletown, Ohio after his mother Bev (Amy Adams) lands in the hospital for a heroin overdose. It's 2011, and Bev has been fighting a losing battle with opioids for over a decade, costing her a string of boyfriends and jobs. JD's homecoming isn't quite so rosy. While he can take comfort in fried bologna sandwiches and his sister (Haley Bennett), the town is not what it once was. The factory has closed, poverty is generational, and his mother is one of many struggling to stay clean. In flashback, we watch MeeMaw (Glenn Close) take in the young JD (Owen Asztalos) and raise him on the right path. JD must decide how far the bonds of family go and how much he may be willing to forgive his mother even if she can never ask for help. The subtitle of Vance's novel was "A Memoir of a Family and a Culture in Crisis," and it's that latter part that got the most attention for the book and critical examination. Many a think piece was born from Vance's best-selling expose on the hardscrabble beginnings of his personal story along the hills of Kentucky and the Ohio River Valley and his recipe for success. Given his libertarian political leanings, it's not a surprise that his solutions don't involve a more interventionist government and social safety nets. According to Vance's book, he saw poverty as self-perpetuating and conquerable. It was the "learned helplessness" of his fellow Rust Belt inhabitants that Vance saw as their downfall. For me, this seems quite lacking in basic empathy. You see these people aren't poor because they've been betrayed by greedy corporations, indifferent politicians, a gutted infrastructure and educational system in rural America, pill mills flooding Appalachia with cheap opioids, and a prison system that incentives incarceration over rehabilitation. For Vance and his like-minded fellows, upward mobility is a matter of mind over matter, and these working-class folks have just given up or won't work as hard as before. Now, as should be evident, I strongly disagree with this cultural diagnosis, but at least Vance is trying to use his own story as a launching point to address larger points about a portion of America that feels forgotten. The movie strips all of this away. Screenwriter Vanessa Taylor (The Shape of Water) juggles multiple timelines and flashbacks within flashbacks as Vance follows the formula of prodigal son returning back to his home. The entire draw of the book, its purported insights into a culture too removed from the coastal elites, is replaced with a standard formula about a boy rediscovering his roots and assessing his dysfunctional family. At this rate, I'm surprised they didn't even time it so that Vance was returning home for Thanksgiving. Removed of relevant social commentary, Hillbilly Elegy becomes little more than a gauzy, awards-bait entry meant to uplift but instead can't help itself from being overwrought poverty porn. If we're not looking at the bigger picture of how Appalachia got to be this way, then Vance becomes less our entry point into a world and more just an escaped prisoner counting his luck. Except the movie doesn't raise Vance up as exceptional and instead just a regular guy who pulled himself up by his bootstraps through will and family support. I'm not saying he is exceptional, I don't know the man, but this approach then ignores the reality of why so many others just aren't following his footsteps of simply trying harder. Without granting a more empathetic and careful understanding of the circumstances of poverty, Howard has made his movie the equivalent of a higher-caliber Running with Scissors, a memoir about a young man persevering through his "quirky, messed up family" to make something of himself on the outside. This reductive approach is meant to avoid the trappings of social commentary, and yet in trying to make his film studiously apolitical to be safer and more appealing, Howard has stumbled into making Hillbilly Elegy more insulting to its Appalachia roots. Systemic poverty is seen as a choice, as people that just aren't trying as hard, that have given up and accepted their diminished fates. Never mind mitigating economic, psychotropic, and educational circumstances. I imagine Howard wanted to deliver something along the lines of Winter's Bone, unsparing but deeply aware of its culture, but instead the movie is far more akin to a sloppy compilation of Hallmark movies and catchy self-deprecating bumper sticker slogans. Seriously, about every other line of dialogue feels like it was meant to be on a T-shirt, from "Where we come from is who we are, but we choose every day who we become," to, "There are three types of people in this world: good Terminators, bad Terminators, and neutral." Well, maybe not that last one. The insights are fleeting and surface-level, with vague patronizing along the fringes. The personal story of J.D. Vance takes the center stage and yet he's the biggest blank of characters, and what we do get isn't exactly that encouraging. I think we're meant to engage with his triumph over adversity, but he has such disdain for his background while clinging to it as an identity, and this intriguing dichotomy is never explored. Vance as a character is merely there. His awkward experiences relating to the rich elites are just silly. He calls his girlfriend (Freida Pinto) in a panic over what fork to use at a fancy dinner table, as if this perceived social faux pau would be the difference between getting a law firm gig. He's supposed to feel like an outsider, both at home and away, unable to escape his past that defines him, but the movie doesn't even make Vance feel alive in the present. Most of the movie he is just there while big acting takes place around him. He listens to the life lessons bestowed upon him, good and bad, and it makes him the kind of man that when he grows up will join Peter Thiel's venture capital firm, so hooray? I sighed when the movie established the stakes as he needs to get back in time for his big lawyer job interview, a literal family vs. future crossroads. The movie treats its frustrating main character as a witness to history rather than an active participant, and his personal growth is what? Coming to terms with the limitations of his mother? Accepting himself? Leaving them all behind to survive? I don't know. There is literally a montage where he gets his life back on track, starts getting better grades, ditches his no-good friends, and heads out into the world. This could have been a better articulated character study but instead Vance comes across as much a tourist to this downtrodden world and eager to return to safer confines as any morbidly curious viewer at home. I simply felt bad for the actors. This is the kind of movie where subtlety isn't exactly on the agenda, so I expected big showcases of big acting with all capitals and exclamation marks, and even that didn't prepare me. I watched as Amy Adams (Vice) worked her mouth around an accent that always seemed elusive, with a character that veered wildly depending upon the timing of a scene. Almost every moment with Bev ends in some alarming escalation or outburst, like when a new puppy ends with Bev declaring she will "kill that dog in front of you," or a ride back home descends into a high-speed promise of killing herself and child out of spite. This woman is troubled, to say the least, and her addictions and mental illness are what defines the character. With that guiding her, Adams is left unrestrained and usually screaming. There's just so much screaming and wailing and crying and shouting. It's an off-the-mark performance that reminded me of Julianne Moore in 2006's Freedomland, where a usually bulletproof actress is left on her own in the deep end, and the resulting struggle leans upon histrionics. Was I supposed to feel sympathy for Bev at some point? Does the movie ever feel sympathy for this woman who terrorizes and beats her child? The broad portrayal lacks humanizing nuance, so Bev feels less like a symbolic victim of a larger rot of a society abandoned and betrayed and more a TV movie villain. Close (The Wife) disappears into the heavy prosthetics and baggy T-shirts of MeeMaw, but you could have convinced me the character was a pile of coats come to life. Truthfully, MeeMaw is, by far, the most interesting character and the story would have greatly benefited from being re-calibrated from her painful perspective. She's the one who bears witness to just how far Middletown has fallen since her and PawPaw ventured as young adults with the promise of a secure new life thanks to the thriving factory. She's the one symbolizing the past and its grip as the present withers. She's the one who has a history of abuse only to watch her daughter fall into similar patterns. Think of the guilt and torment and desire to rescue her grandson for a better life and save her family. That's an inherently interesting perspective, but with JD Vance as our mundane lead, MeeMaw is more a slow-walking curmudgeon taken to doling out profane one-liners and grumpy life lessons. Close is easily the best part of Hillbilly Elegy and deserved more attention and consideration. A moment where she clings to JD's high-scoring math test like a life raft is heartfelt and earned, more so than anything with JD. So, dear reader, why did I pair both of these movies for a joint review? I found both of them as investigations into a sliver of America that feels forgotten, left behind, stuck in ruts outside their control, and resentful of a changing culture they see as exclusive to their hard-hit communities. I thought both Hillbilly Elegy and Feels Good Man could provide me, and others, greater insight into these subcultures and perhaps solutions that can make them feel more seen and heard. The problem is that Elegy doesn't provide solutions other than "pull up your bootstraps" and Feels Good Man involves a destructive coalition that I don't want better seen and heard. Both movies in their own ways deal with the nature of how very human it can be to retreat to their safe confines of people who too feel ostracized, hurt, and overwhelmed. I have pity for the people of the Rust Belt, the hillbillies experiencing generational poverty and hardships. I have less for the basement trolls of 4Chan trying to celebrate school shooters because it's somehow funny. I'm amazed that so many talented people were part of Hillbilly Elegy and had such high hopes. For all of its full-tilt screaming, the movie is thoroughly boring and formulaic. Given the nature of an elegy, I was expecting Howard's movie would be more considerate of its people, but their humanity is lost in this pared-down characterization, and the tragedy of society failing its own becomes an inauthentic Horatio Alger story of the plucky kid who went to Yale and became a real somebody. Feels Good Man might not be the best documentary but it feels more authentic and owns up to its inability to answer larger questions about human behavior, art, and interpretation. Both of these movies will prove horrifying to watch but only one is intentionally so. Nate's Grade: C-
Quotes
There are no approved quotes yet for this movie.