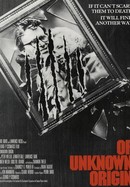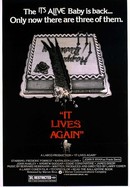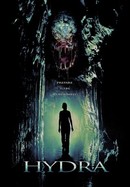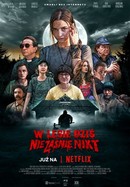 W Lesie Dzis nie Zasnie Nikt
Where to watch
Rent/buy
Rent/buy
Rent/buy
Rate And Review
The House on Sorority Row Videos
The House on Sorority Row Photos
Movie Info
Seven sorority sisters drown their housemother (Lois Kelso Hunt), then meet the son she hid for 20 years.
Audience Reviews for The House on Sorority Row
The slasher genre was an interesting period and this film qualifies for guilty cult status. The finale when the heroine is drugged is one of the best moments I have seen. It plays like a Hitchcock moment, the entire film before it was a typical slasher film but this sets it apart. The filmmaker shows true style, something the rest of the film could have used. The film reflects the budget of the time and the fun is in these moments. This is a one of a kind film and if you can't jump on board the ride, this won't be a film for you. This film has every cliché moment in the book, besides the brilliant cinematic finale. I was shocked with the film and was surprised it warrants viewing by fans of the genre. The remake was not the right choice, they should have gone for the style of the last twenty minutes, that is what sets this film apart of the others of the era. 22/09/2018.

Honestly, this wasn't as cheesy as I was anticipating. That's pretty much the only reason I decided to watch this and because, while not what I would call a good movie, I actually enjoyed the remake, simply titled Sorority Row. It was one of the few modern horror movies that hearkens back to the sort of 80s cheese that I wanted from this one. So yea, it was sort of weird that the 80s horror movie didn't have as much cheese as its 2009 remake. The film isn't bad. Well I mean there's some bad moments and some hilariously terrible acting, but by and large the movie isn't really that bad. It's just a your typical slasher. I get why this film is a cult classic among fans of the genre, but part of me just didn't get that much into it. I really have no idea why. I thought the film was well paced. There's a surprising lack of gore here. You do get some of it, but a lot of it is implied or you see a shadow's silhouette murdering someone else. I thought the story progression was certainly more interesting than the one in the remake, with it involving a fertility treatment for the house mother 20 years after the events of the film that led to a child being born with deformities and also mentally underdeveloped. That's more interesting than the remake that, really, played it straightforward in revealing who the actual killer was. But, other than that, I just don't know why I couldn't get into this film. Maybe I just wasn't paying that much attention, I'd like to think that I was, but who knows? Maybe I should watch this movie again and it'll reveal its 'genius' to me. I probably won't do that. It's also possible that, much like Friday the 13th Part 6, you need to watch this with a group of friends so you can laugh with or, most likely, at it. This is a fairly terrible review in all honesty, but this movie was slightly below average. It just didn't really click for me as a cheesy horror movie. I'm sure it'll work for others, but it just didn't do much for me. It's not a bad movie, but I wouldn't really recommend it unless, again, you can get a group of your friends to drunkenly watch it with you.

The House on Sorority Row is an overlooked Slasher that deserves to be rediscovered by genre fans. The film relies on the typical genre elements which we've seen in many other films, but is nonetheless a worthwhile film that is a forgotten film in a genre where numerous films have been overlooked. This is such a film. Although not perfect, The House on Sorority Row has an interesting story that is reminiscent of films like Terror Train and Prom Night. The performances are typical of the genre, and none really stand out. However the kill scenes are great and there is plenty to offer to fans. I felt that this was an overlooked film in the Slasher genre and I feel that horror fans should definitely watch this one as it is far better than most Slasher outings of the era. Director Mark Rosman crafts a film that takes its tie to build up the tension, and it's something that works well and separates this film among others in the genre. The film could have used a higher body count, but that's not entirely a bad thing because Rosman opts to create a tense, suspenseful film, which distinguishes itself in the genre as being a different. Instead of the usual slash and kill, you get something atmospheric, and genuinely tense. If you want to watch something quite different than your standard Slasher, give this one a shot. While maintaining the traditional formula, Mark Rosman has directed a very good underrated genre picture that should definitely appeal to horror fans looking for a forgotten cult hit. The film overcomes its weak aspects by giving the viewer a terrifying, brooding atmosphere, which adds so much to the enjoyment of the film.

Actually pretty enjoyable. It was better than the remake, even though the acting was awful (well, more awful than usual for a scary movie).
See Details