What to know
critics consensus
Delivered with typically stately precision by director Clint Eastwood, Invictus may not be rousing enough for some viewers, but Matt Damon and Morgan Freeman inhabit their real-life characters with admirable conviction. Read critic reviews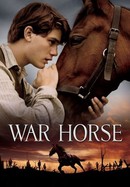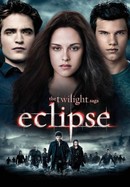 The Twilight Saga: Eclipse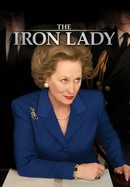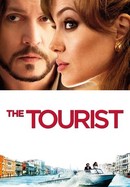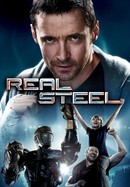 Where to watch
Rent/buy
Rent/buy
Rent/buy
Rate And Review
Movie Info
Following the fall of apartheid, newly elected President Nelson Mandela (Morgan Freeman) faces a South Africa that is racially and economically divided. Believing he can unite his countrymen through the universal language of sport, Mandela joins forces with Francois Pienaar (Matt Damon), captain of the rugby team, to rally South Africans behind a bid for the 1995 World Cup Championship.
News & Interviews for Invictus
Audience Reviews for Invictus
A moving film but not as powerful as I anticipated. Nevertheless, it does have an important message and reminds one of the great heroism and uncertainty of post-Apartheid South Africa. Matt Damon and Morgan Freeman both give noteworthy performances.

Invictus is a bit heavy-handed in its storytelling, but it's boosted by strong performances from Morgan Freeman and Matt Damon and some exciting, sharply choreographed rugby sequences.

Sports movies usual have social/political redemption/justification as a subplot and Eastwood's entree here is no different, with racial equality thrown in on the side. You know the ending from the very first. And so its up to his leads to carry the weight of "its more than just a game" ballast, which Freeman and Damon admirably do w/o a problem. I learned a bit about rugby, and South Africa seems more of a welcoming place now, so its "mission accomplished!".

Invictus is the account of an interesting bit of political history. One in which the fate of a nation depended on a rugby team. It begins with the prisons release of South African hero, Nelson Mandela, played by Morgan Freeman. With his subsequent rise to the presidency, Mandela faces a host of problems. He was given over the reigns of a country with a poor economy, rife with violent conflict, teetering on the edge of outright civil war. It was essential that Mandela find some way to unite the country, and reconciliation was priority number one. He knew that a leader cannot govern effectively unless there is national unity. Mandela believed that his best chances for success lied in the Rugby fields. He builds a strong relationship with the Springbox Rugby team, led by Captain Francois Pienaar, played by Matt Damon. Mandela's message to the team is simple: You must represent all South Africans, black and white, and you must win the Rugby World Cup. This is the inspiration the country needs to face it's many challenges. Eastwood is a highly unorthodox choice for what is a very orthodox sports film. Rugby is a sport alien to most Americans, but there aren't many surprises to find here. It sticks very closely to the typical tropes of sports films, and films about race. There are some weak performances that typically arise with Eastwood's sink or swim filmmaking style. But the biggest problem, however, is not the performances which is evident with Freeman and Damon. No, it just feels like we've seen it all before. There is really nothing that is said about sports or race relations that hasn't all ready been said by countless other films. Invictus is not a failure in any measure. This film is very compentently crafted by Eastwood, one of the masters of American cinema. It's just a case of treading water both within the genre, and within Eastwood's body of work.
See Details