What to know
critics consensus
Led by a searing performance from Elisabeth Moss, Queen of Earth is a demanding -- and ultimately rewarding -- addition to writer-director Alex Ross Perry's impressive filmography. Read critic reviews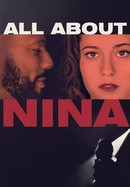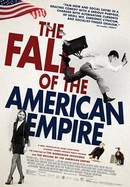 The Fall of the American Empire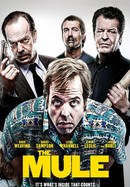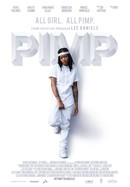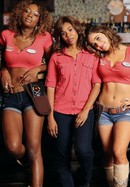 Where to watch
Rent/buy
Rent/buy
Rate And Review
Movie Info
Tensions rise when an emotionally fragile woman (Elisabeth Moss) spends one week with her best friend (Katherine Waterston).
News & Interviews for Queen of Earth
Audience Reviews for Queen of Earth
Elizabeth Moss puts in a terrific performance in this mature psychological drama about bitterness, resentment and narcissism, a film that is especially intelligent when it make us participate in the thoughts and feelings of its two characters, even if it is also a bit elusive.

A character piece. Shades of Persona and Repulsion. A little too ambiguous and meandering for my taste. I was hoping there would be a thrilling conclusion but was let down. The super 16 looks great and there are some cool shots, though the visuals are not outstanding. Dialogue vacillates between subdued and on-the-nose. Kate Moss overdoes it at times. The soundtrack is grating and overused; it would have been great if its use was reduced by about 80%. Watch Repulsion instead.

I'm not convinced that this is the brilliant psychological portrait everyone seems to think it is, but Moss gives one hell of a performance.

I sure hope that this ends up being a short review, because I'm tired and I've got another movie to review after this one, one that I'm doing later today as I don't want to stay up for any longer than I need to. Let's just get one thing out of the way right now, I know I've always been a bit of a snob when it comes to Best Actress/Actor Oscar nomination because, to me, a great performance in a shitty movie doesn't count. Which is why, as great as Helen Mirren was in The Queen, I felt that the Oscar was undeserved because the film was so ridiculously boring. But, and this is one of the few exceptions I'll make for this, but if Elizabeth Moss does not get an Oscar nomination for this movie then there is no justice in the film world. I've always thought that Elizabeth Moss was an incredibly talented actress but, in my opinion, this film establishes her as one of the best in the world at this moment. I'm not saying that she wasn't before this movie, but this film, for those who see it that are unfamiliar with Elizabeth's talents, it will open their eyes to how incredibly talented this woman really is. The film is a psychological thriller and it's one that's definitely gonna be tough to digest for some people. It's not that the content is as disturbing as, say, Lars Von Trier's Antichrist, though Catherine's descent into madness as her world collapses all around her might be disturbing to some, but the film just isn't easy to watch. It's not particularly inviting and the characters, pretty much everyone, can be insufferable. There's also this one scene where Cat and Ginny have a conversation about their fucked up past relationships that does go on for a long time without any actual cuts so, those who are really impatient, will feel like this has gone on for longer than it actually does. But, honestly, it's a scene that is to the absolute benefit of the film, as uninviting as it all may sound. Catherine is a character who has lived in a bubble her entire life, this is even said in the film, and once that bubble popped, with her father's death and her boyfriend dumping her, she simply didn't know how to function. The issues are exacerbated when she starts reliving memories of the year prior, in the same lake house, with her boyfriend and her best friend. So that, and the fact that she lived under her father's shadow, as an artist, for her entire adult life have Catherine a little mentally unstable. Watching Elizabeth Moss completely become this character is, honestly, a little unnerving, but it's completely fascinating to watch her go down this whole of depression and mental instability. While I thought the script was strong, I just don't think that it would've been the same without Elizabeth Moss and, to a lesser extent, Katherine Waterson, who plays Ginny. I almost feel bad completely ignoring Ms. Waterson, because she really is excellent as well, but Elizabeth Moss is gonna get most of the attention, which would be well-deserved. I'd like to recommend this, but it's just one of those movies that a lot people simply won't like. For my money, however, I thought this was a really damn good movie thanks to one of the best performances I've seen this year from Elizabeth Moss.
See Details