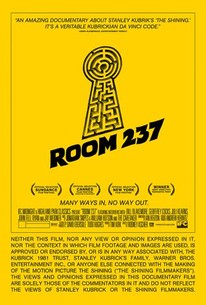 Room 237
2012, Documentary, 1h 42m
134 Reviews
10,000+ Ratings
What to know
Critics Consensus
Mysterious and provocative, Room 237 is a fascinating journey into the world of obsessive cinephilles. Read critic reviews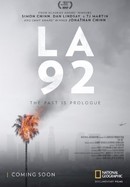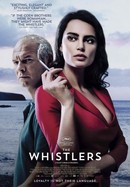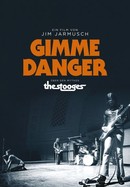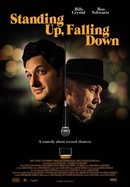 Standing Up, Falling Down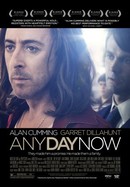 Where to watch
Rent/buy
Rent/buy
Rate And Review
Movie Info
Filmmaker Rodney Ascher analyzes Stanley Kubrick's film adaptation of Stephen King's classic horror novel "The Shining."
Genre: Documentary

Original Language: English

Director: Rodney Ascher

Producer: Tim Kirk

Release Date (Theaters): limited

Release Date (Streaming):

Box Office (Gross USA): $259.8K

Runtime:

Distributor: IFC Films
News & Interviews for Room 237
Audience Reviews for Room 237
Enigmatic. Brilliant. Genius. Groundbreaking. These are all words that describe Stanley Kubrick, the filmmaker whose work is analyzed in Room 237, a documentary that features many different voices whose take on Kubrick's vaunted The Shinning defies mainstream analysis, to say the least. These are not words that describe this documentary, however, as it proves to be at first alluring, but later frustrating and inaccessible. That Kubrick's work spawns so many theories is a testament to the greatness of the man and his work. To be sure, there are some fascinating aspects to his career, and the symbolism of many of his films seems to be undeniable. Some of the theories regarding what Stanley was trying to convey are quite compelling, and I was hoping for a thoughtful exploration of these theories. What Room 237 does, however, is really present more of a mash up of theories. We never see the interviewee's faces; we are simply given their narration against film rolls of Kubrick's different films. There are too many voices and too little delineation between them. Trains of thought wonder and never seem to be honed in. There's interesting things said, but little exploration of it. Points are never contrasted, and instead the viewer is left to try and sort this all out themselves. Dull analysis is mixed in with rather fascinating analysis, such as Kubrick's alleged collaboration in regards to the moon landing. Instead of capitalizing on this and providing opposing viewpoints, and perhaps challenging some of the points presented, the film simply goes on to the next talking-head, with no real sense of direction. This leads to a frustrating and inaccessible experience, we want to learn, but instead become bored and disinterested. Simply put, it's a documentary without a rudder. 2/5 Stars

Fascinating film presents some of the theories and conspiracy theories behind Kubrick's masterpiece, proving what a brilliant director he was.

Starting with "Dr. Strangelove," Stanley Kubrick took a much more detailed approach to filmmaking which also added to the time it took for him to make a film. A special challenge was with "Barry Lyndon" in not only recreating the 18th century in realistic fashion but in also getting a dramatic performance out of Ryan O'Neal. With his next movie "The Shining," those same background details would end up tripping up any number of over-attentive viewers. This phenomenon is explored in the documentary "Room 237" which also serves as a cautionary tale about seeing a movie at least 50 times. Whereas the viewers interviewed provide occasionally valid insights, especially along the lines of the Overlook Hotel actually being alive, there are other theories that are to be polite just out there. Take for instance the one who saw "The Shining" as proof that Kubrick faked the moon landing, mostly in a random sweater and cans of Tang. Actually, he kind of hedges his bets when he says that we probably did reach the moon but that is not the real footage. In any case, I did not watch the bonus footage of "Room 237" on the DVD, so alas I don't know if he ever got audited by the IRS. And then there is numerology which is shaky at the best of times, which in this case involves the number 42.(2 X 3 X 7 = 42) Admittedly, that is also the answer to the ultimate question of life, the universe and everything in 'The Hitchhiker's Guide to the Galaxy' which was first produced two years before "The Shining" was released. Or maybe Kubrick was just a huge Jackie Robinson fan.

This pathetic and very silly mishmash of theories may be amusing for a while, especially for the most passionate cinephiles and fans of Kubrick's film, but there is no denying that they are mostly laughable rubbish, sloppily put together and never coming to a whole.
See Details