Savage Journey
(1977)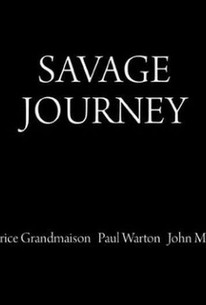 AUDIENCE SCORE
Critic Consensus: No consensus yet.
Movie Info
A group of wagon train pioneers who are early followers of the Church of Latter Day Saints find persecution at every turn, as they are run out of each new town they hope to call home. With nowhere else to go, they turn their sites to unsettled lands, where they battle both the environment and the native peoples already living there in order to create the community that would come to be Salt Lake City. Following the band of Mormons on their journey, this drama is based on the real life story of their leader Brigham Young.
Critic Reviews for Savage Journey
There are no critic reviews yet for Savage Journey. Keep checking Rotten Tomatoes for updates!
Audience Reviews for Savage Journey
½
This film came from the Mill Creek 20 Pack of Mean Guns. Mill Creek has some good collections of movies that can be obtained fairly cheap on Amazon. This movie taught me more the I ever knew. Its about the Mormon Movement in the United States in the 1800's. Joseph Smith and Brigham Young. It tells of the many massacres that happen in the United States that some how our history books forgot to teach us about in High School. After checking some of the town names and massacre sites online I found this movie to be quite factual. One small detail was left out in Missouri and Iowa and that is the help both these men gave Native American's, being Native American myself I was disappointed but at the same time used to Hollywood leaving out the good parts and roles Native American's played in our history. The film is of poor video quality at times but is watch able. 3 1/2 stars for this one.
Bruce Bruce
Super Reviewer
Savage Journey Quotes
There are no approved quotes yet for this movie.