What to know
critics consensus
There's some creepy imagery to be found, but not much in the way of logic or truly jarring scares. Read critic reviews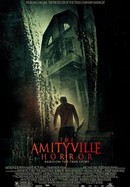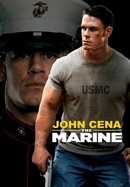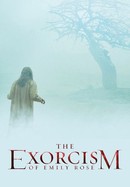 The Exorcism of Emily Rose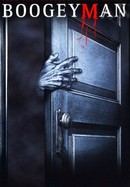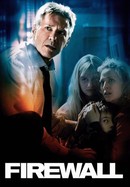 Rate And Review
Movie Info
Matthew Williams (William Mapother), his wife, Jennifer (Clea DuVall), and mother, Emma (Grace Zabriskie), are Americans making a new life in Tokyo. Together they move into a house that has been the site of supernatural occurrences in the past, and it isn't long before their new home begins terrorizing the Williams family as well. The house, as it turns out, is the site of a curse that lingers in a specific place and claims the lives of anyone that comes near.
News & Interviews for The Grudge
Audience Reviews for The Grudge
The Grudge is a strange and complex mixture of Lost In Translation and Don't Look Now, in which an ancient curse plagues a Japanese house and all those who inhabit it. This American remake isn't anywhere near as bad as it could have been and is faithful to the original and continues the weird Japanese fetish for entanglements of black ghoul hair and extremely pale children. Quite memorable and definitely worth a watch, but the film's confusing back-and-forth plot and disappointing conclusion let it down.

'The Grudge' (2004) maintains spine-chilling thrills throughout, but never clearly explains interesting aspects due to its non-linear narrative. In fact it makes it even more difficult to understand. Sarah Michelle Gellar's role (as Karen) is actually pretty decent, but honestly this movie is not worth seeing just because of her performance. This is giving me second doubts on seeing 'Ju-on: The Curse (Curse Grudge)' (2000), the original and supposedly better Grudge movie. What was director Takashi Shimizu thinking when he remade his own movie?

Sarah Michelle Gellar stars in The Grudge, an American remake of a Japanese horror film. The story follows a cursed house possessed by an evil that's killing off all those who cross its path. However, the film tries to get by on cheap scares that don't work. And rather than creating atmosphere, the score is mundane and cliched. What's also problematic is that the evil spirit is omnipresent, and has no rules or limitations to it. Dull and monotonous, The Grudge is a horror film devoid of any terror.

"The Grudge" is a creep-fest that doesn't make a whole lot of sense. It's not that the movie is complex, the opposite is true. It just takes a pedestrian ghost story involving vengeance and anger and surrounds it with jolts and more jolts. Takashi Shimizu doesn't seem concerned with originality or substance as long as he can make creepy ghosts jarringly jump out at characters. While this is scary at times after a while you just stop caring. Sarah Michelle Gellar does the best she can with a thin role that requires her to just skulk around, look scared and ask questions. And when the answers come they prove to be unsurprisingly and unoriginal. "The Grudge" is forgettable and mindless.
See Details