La Siciliana Ribelle (The Sicilian Girl)
(2010)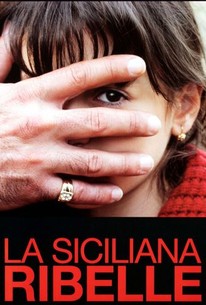 La Siciliana Ribelle (The Sicilian Girl) Photos
Movie Info
A young girl gets pushed beyond her limits and exercises legal justice swiftly and brutally in this earnest biopic of a real-life Mafia betrayer. The year is 1991. Rita Atria (Veronica D'Agostino), a young Sicilian girl from the village of Balta, has grown up completely enshrined in organized crime -- to such a degree that she takes many of the mob's activities for granted. This all changes when her honest father and brother get slain, which breaks Rita's heart. In response, she begins to slyly observe the more nefarious goings-on in the village, and starts keeping a detailed diary of the residents and their criminal activities. In November of the same year, Rita takes the journal to Paolo Borsellino (Gérard Jugnot), an investigative judge based in Palermo, and shares its contents with him. This, in turn, sets into motion a seemingly irreversible series of events that threaten to topple the village's criminal infrastructure. And though the Italian government places Rita in a witness protection program, the Sicilian Mafia knows her all too well and attempts to carry out its own crude form of justice against the young betrayer.
Critic Reviews for La Siciliana Ribelle (The Sicilian Girl)
Audience Reviews for La Siciliana Ribelle (The Sicilian Girl)
½
As a young girl, Rita(Miriana Faja) thinks the world of her father, Don Michele(Marcello Mazzarella), as protector of their Sicilian village, aided by her uncle Don Salvo(Mario Pupella). However, ugly bits of truth begin to intercede with this fairy tale reality, especially when Don Michele is gunned down in the street, dying in his daughter's arms. Her older brother Carmelo(Carmelo Galati) tells her that it was in fact Don Salvo in a power grab but to wait until the time is right. That time comes seven years later while Rita has bided her time patiently gathering information. But it is Carmelo who ends up dead, forcing Rita(Veronica D'Agostino) to seek the unlikeliest of allies. Inspired by a true story, "The Sicilian Girl" is a compelling look into the Sicilian Mafia. As it is told from Rita's point of view, any romantic notions of it are peeled away at the same time she is learning the truth, as one Prince Charming replaces another in the movie's vernacular. But it is not Vito(Francesco Casisa) we are talking about, as he acts out of pure ambition, unlike some of his fellow islanders who suffer out of fear. There is another way as the movie charts a course with its subtle depiction of violence(see, sometimes less is more) in a world full of possibilities not only for Sicily, but also for Rita. Sadly, the movie telegraphs two of its biggest punches but, man-oh-man, did I not see that ending coming.
A tense account, based on a true story, of a young woman who stands up to the evil men who rule her village in Sicily, in order to bring them to justice for killing her father and her brother. The courage and righteous anger of the girl, Rita, is portrayed with real fire by Veronica D'Agostino. This viewer had to take several breaks in order to finish this, as the tension is almost unbearable. In the end, she must forsake everyone who was dear to her to see her mission accomplished. A very moving film that will continue to haunt for some time.
Mark Abell
Super Reviewer
½
Based on a true story, the overdose of (nonsensical) fictionalization mars the movie. After watching the movie, I read about Rita Atria on Wikipedia. There was a major difference between the movie's story and the description on Wikipedia. I don't consider either of these sources to be entirely factual, but the movie could have done better without loads of illogical sequences. I was also disappointed by the movie ending without mentioning what happened to one of the main characters. Having said that, I still liked the movie (after all, crime movies based on real life are my cup of tea) and don't mind recommending it (to those who are ready to do that on their own risk). Okay, silence now!!!
familiar stranger
Super Reviewer
La Siciliana Ribelle (The Sicilian Girl) Quotes
There are no approved quotes yet for this movie.