Animal Kingdom: Season 4
(2019)
You might also like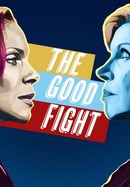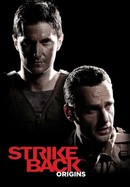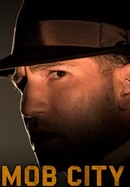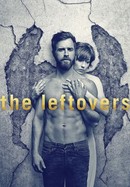 Rate And Review
Animal Kingdom: Season 4 Videos
Animal Kingdom: Season 4 Photos
News & Interviews for Animal Kingdom: Season 4
Audience Reviews for Animal Kingdom: Season 4
An intense and bold crime drama that continues to impress. 4 seasons in and I gotta say this is an amazing show! Each season just keeps getting better. I cannot wait for what's in store for the Codys' over the last two seasons.

3 amazing seasons. The 4th dual storyline just was anti climax and did not help build anticipation. ended up being skipped. Season 5 without smurf is gonn gonna be hard.

Addictive. The characters are so well developed that you are quickly drawn in and rooting for criminals. Watch it. Press for a Season 5.

The characters really came into their own and grew up in a sense even doing the robberies on a higher end tighter scale. Smurf is iconic

Ellen Barkin's character is a cross between the wicked witch of the west; Cruella Deville and Martha Stewart; one minute she throws everyone to the wolves and the next minute she's baking a pie. All of her children are abused one grandson is angry smart and focused. Master Manipulator her character Smurf carries the show. Intrigue interesting characters all well planned out the show glorifies the decadent lifestyles of those living off of the grid by stealing. Honour among thieves not in this series. Drugs money jewelry gold, business's used to launder money, and allot of murder, death, mameing, and Mexican Americans take the rap. Interesting scenes from California and a node to the stunt men in this series unreal water stunts!

Underrated, because it's awesome!

Animal Kingdom is a great show with a tendency to get better season by season. The most recent season (season 4) was definitely the best yet! The storytelling, acting, and production values are all excellent! It's a must-watch if you like "severely dysfunctional family"-oriented crime dramas set in a world similar to a modern Point Break.

I have been watching since season 1. I am addicted and will watch for as long as they play it! I love the action but it also covers some very relevant social issues and has emotion and the family connections and relationships are touching and bring emotion. It has it ALL and I love this show!!

Totally love this show!!!!!!!! keep them coming, I cant wait each week for the next episode. Im going to have massive withdrawals having to wait for season 5... ahhhh

Best show on TV since Sons of Anarchy as far as TV crime drama. Very good acting except would say in seasons 2-3 there is some lag into the plot with seasons 1 and 4 being best so far.