Blindspot: Season 3
(2017 - 2018)
You might also like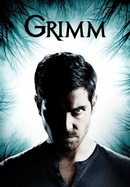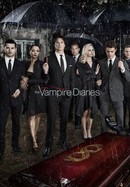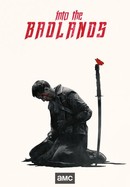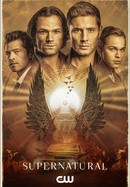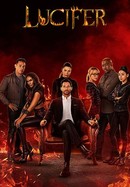 Rate And Review
Blindspot: Season 3 Photos
News & Interviews for Blindspot: Season 3
Audience Reviews for Blindspot: Season 3
excellent series, with very good plot

It's great and keep you attention all the time.

This season brought good changes which caught my attention unfortunately the angry teenage daughter is really a cliché nowadays and the actress doesn't resemble Jane at all.

I was absolutely obsessed with Seasons 1 & 2. I'm not happy with the direction of the story line. There so many changes in 3 I am struggling to finish.

Season 1 & 2 was good but very disappointed with season 3 i just stopped watching it of how bad it is and i spent alot of time on this tv show so just to see season 3 is bad i had to write this 😒

I enjoy the twists and turns in this plot and the characters which are continually developing. I look forward to what might happen each week. Yes it's predictable as far as you know the main characters are going to come out of it every week, but the the new things they learn about different characters each week keeps it interesting.

Who could see 3 years into the future to be the TATTOO ARTIST? Maybe NOSTRADAMUS'S ghost?

Great show! I watch on hulu and love it!

Enjoyable but not extraordinary unless you like lots of eye-rolling moments.

Jane, Kurt and the others managed to stop Sheppard from bombing the Capitol and Roman walked away towards an uncertain future. Jane and Kurt then got married and built a life for themselves but soon find themselves once again fighting for their safety and their freedom Burtrum who was a former member of Sandstorm then sent out a hit on Kurt and Jane on the dark web after the FBI took her in. 2 years later Season 3 starts with Jane leaving Kurt in order to keep them both safe from being hunted; Kurt then finds her in Nepal with a brand new set of tattoos on her body, not to mention that Read, Zapata, and Patterson have all been abducted. The action then shifts over from NYC to Europe with our heroes once again deciphering several of Jane's tattoos to unlock more threats, the writers even find a way to go back to the fascinating enigma of Season 1. Now the CIA and the FBI now have to work together to combat a new threat. acting director Durst who now joins the ranks, Rich Dot Com even makes an amusing return to lend a hand Another new development is that each member of the team has their own secret in between the last 2 years everyone split up, that could potentially destroy them. Jane even makes a shocking discovery with a new ally in the form of Hurst the team is very suspicious of her and her motives. Jane feeling betrayed later goes back to a former flame of her past. Roman steps up his game to bring Jane and the others down with a man named Crawford and Nas makes a surprising return, too covering something called Project Dragonfly to which Avery has deep ties. She and Jane even bond a bit more while taking down Crawford. Tasha and Reade may be involved with one another unexpectedly, too. Special guests include Jennifer Esposito and Bill Nye. Patterson is also shocked to learn of Bordon's return after his betrayal working for Sandstorm, he became a CIA asset. Roman has a massive plan that has Jane and the team bring back Sheppard one more time. The finale has Jane dig once more into her past, mainly her childhood with Roman in Africa. We also finally learn the purpose of the orphanage they both grew up in. The last scene turns everything around entirely on us and the writers make a sudden dark turn in the storytelling which sets up much scarier things for Season 4. How many more tattoos are there to solve? What becomes of Jane next? Yeah at times this season is derivative but the team still kicks butt together and Roman does make a for suitable adversary. Jamie Alexander still owns this role!