Where to watch
Buy from $1.99
Subscription
Buy from $1.99
You might also like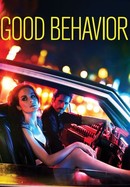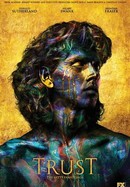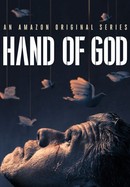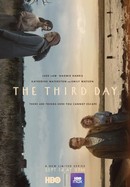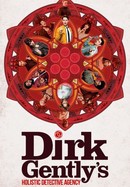 Dirk Gently's Holistic Detective Agency
Rate And Review
News & Interviews for Chance: Season 2
Audience Reviews for Chance: Season 2
Amazing, suspenseful and nice to see Hugh Laurie in a new way. Great night in with popcorn & Hugh!

On the one hand, it's a shame the series ended with Season 2. On the other hand, Chance's story arc feels completed. Chance is a well intentioned doctor who strays into very murky ethical territory and in so doing discovers he likes has a taste for violence. D who is a violent character compromised by a childhood of abuse who none the less has a taste for ethics, or at least good intentions. D is often steals the spotlight from Chance. By the second season series end, they both have reached an equilibrium for the better. The first season had the aura of a noir Brian DaPalma mystery/psychological thriller, and focused on the nebulous personality/personalities of a patient of Chance. Season two explores the kind of ground covered in Breaking Bad - of a good man gone astray, and is a more straight forward action drama about a protagonist trying to find a justice he can accept as a satisfying both his conscience and his urge for vengeance. Many interesting characters come to life in these two seasons. Well done!

I gave Season 1 only mediocre reviews largely because I didn't really find Hugh Laurie believable or interesting as a weak man so besotted with a crazy client that he violated his professional oath. Season 2 is much better. Other than Laurie, the casting and the acting are just unbelievably good. (I was a big fan of House, but for me, Hugh Laurie is still the weakest link. I'm not sure why--whether he is miscast or I just don't really like his character--but by the end, I do believe him as Eldon Chance.) The actresses who play his daughter (Stefania LaVie Owen), his ex-wife (Diane Farr), his assistant Lucy (Greta Lee), and the psychopath's housekeeper Lorena (Ginger Gonzaga) are excellent. I love Carl (Clarke Peters), the two psychopaths (played perfectly by Paul Schneider and Tim Griffin), and Det. Kevin Hynes (Brian Goodman). But the best by far is the actor who plays D (Ethan Suplee). He makes the whole series in my opinion--just a well-written, well-developed, well-acted character.

Chance had some loose ends but was extremely entertaining.

Ethan Suplee and Hugh Laurie Have you guessing at every turn in this Thriller. Some of their best work! You don't know what's coming!

Probably the best work Hugh Laurie has done since House. Please, please, please go for season 3!!!!!

Excellent 2nd season. Plenty of twists and turns as well as great plots and acting.

Spoiler Alert: This season was totally a different and darker story: The vigilante duo added more sidekicks to the team and they hunted bullies, perverts and a serial killer gang. The family issues got harder to solve, friendships tightened, antagonists got sicker. And all came down to a conclusion where "all is well". Hugh Laurie acted like he was House again. He likes to act that way because people love him and his protrayal of Dr. House. Unfortunately lots of people haven't watched or even heard of there was a Hugh Laurie's medical-crime drama airing. So I guess the second season finale was the series' finale. And it felt good at last to watch him re-discovering (or remembering) that why he bothered to mess up with all the bad guys after all: For good people's sake! Cheers...

Great series...very interesting characters!

First Review: 2nd season amazing. 1st season very much a slow burner still good.