Grey's Anatomy: Season 1
(2005)
You might also like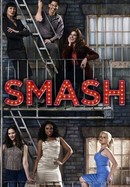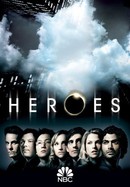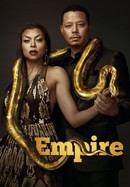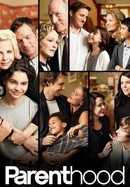 Rate And Review
Grey's Anatomy: Season 1 Photos
Audience Reviews for Grey's Anatomy: Season 1
I have become very fond of this series and much more with its characters, so it is difficult for me to give it a negative criticism. It was the first series I saw, and therefore these characters were the ones who taught me many lessons. Although I have repeated those chapters many times, I always found something that I did not notice or understand, which caused me to reflect and understand the lessons that each chapter would like to give. I admit it, I am not a person who likes changes and it is ironic because in this series there has been as many changes as possible. There were both good and unnecessary changes. With this series is where you can cry (that is guaranteed) and reflect on your decisions based on fictitious experiences, it makes you value life and what. But here, I put four stars due to a question that perhaps worries the majority; people and couples. Although the question of love affairs I put it aside because it derives more from tastes, but with respect to the characters, which is the question of removing, putting, disappearing or replacing, one of the issues by which the series continues standing. It does not matter, I will continue to see it and I hope it has a good ending

I absolutely love this show! I started it over the summer because one of my roommates told me to watch it. This show can be a little too dramatic, but you need to look past that. There is a lot of love triangles and intense surgeries that really make you want to keep on watching for hours. You can also learn a thing or two about the human body. They talk about stuff that I learned in my anatomy class in high school. Watching this show makes me want to become a surgeon. You can feel the adrenaline they feel after a long and tough successful surgery. Over all, I really like this show and recommend it to everyone.

Grey's start shows a promising start on medical dramas.

My favourite part was the ending where the screen got black and it all ended

This show drew me in so much. Love it, hope it continues for a long time!

Season 1 of Grey's Anatomy was a breath of fresh air. The characters, the relationships, and the comedic parts - I was glued to the series in an instant. Praise to all the actors!

Grey's Anatomy is a medical drama series that stars Ellen Pompeo as Meredith Grey; in the beginning of the show Meredith starts out as an intern at Seattle Grace Mercy West Hospital and works herself up to becoming an attending. Although, throughout her journey she faces difficult times such as almost drowning, the loss of her husband, breakups and even a plane crash as well as good times with her friends and children and the most important of all, reaching her goal of becoming an attending. "A Hard Day's Night", the first episode begins with Meredith waking up with her first night stand, Derek Shepherd (Patrick Dempsey) the guy she meets at the bar and leads the audience to thinking it's going to play out one way but ends up going a total different route. Throughout the show the actors deal with realistic scenarios at the hospital and play their roles so precisely making the audience believe as if everything that was happening was actually occuring in real life. When doing surgeries they have all their medical equipment in the surgical rooms and throughout their dialogue they use medical terms when communicating with one another, as well as when performing surgeries. When performing surgeries they elaborate the steps almost as if the audience was following along. The show has a roller coaster of emotions from leaving the audience all happy and excited to crying at one point and confused at another. All in all Grey's Anatomy is a show with many seasons that expresses multiple emotions and connects with the audience as if they were there and emotionally lets the audience connect with the characters. Take some time out of your day and watch an episode of Grey's Anatomy by the end of the night you'll be seasons in.

Uma das melhores séries da História (apesar de algumas temporadas menos boas) que me faz rir e chorar em cada episódio. O enredo desta temporada deixou-me sempre cativado e curioso. Se a série continuasse sempre com este rumo, a série seria melhor ainda.

An overly-dramatic series that will pull directly on the heartstrings of the emotional tween girl. Cue Snow Patrol's Chasing Cars.

Grey's Anatomy is an American series produced by ABC Studios which portrays the lives of surgeons at Seattle Grace Hospital as well as their professional routines and conquer or personal failures. Created by Shonda Rimes, it had its first episode published in 2005, and currently, the scenes from the 15th season are being recorded. Due to the fact that she has an unusual number of episodes for a series (208 so far), several actors participated in her plot, however only 4 participated in all the seasons so far: Ellen Pompeo (Meredith Gray), main personage in which plot, main series develops on it; Justin Pohambers (Alex Karese), impresses the audience with his positive change of personality throughout the series, Chandra Wilson (Miranda Bailey), very charismatic, has almost 100% approval of fans and critics, James Pickens. Jr. (Richard Weber), is the oldest surgeon, shakes up all his philosophical teachings on life. Over the years, Grey's Anatomy has been missing out on a number of critically acclaimed characters, including Dr. yang, played by Sandra Oh, who, according to critics, was responsible for losing 17% of her audience. exit in the 9th season. Although it is a medical series, the doctors' private life ends up being very exposed. The director leaves behind the idea of ??transmitting medical teachings, and clings to tell about the details of the life of each professional. However, some fans they learn, among so much personal drama, a little about being a doctor, nomenclatures and protagonosticos of diseases learned by laymen give rise to the expression "formed by Grey's anatomy".