You might also like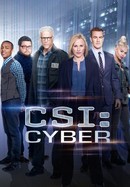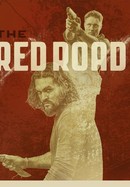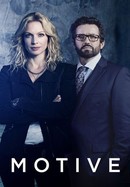 Girlfriends' Guide to Divorce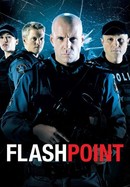 Rate And Review
News & Interviews for Legends: Season 2
Audience Reviews for Legends: Season 2
Such an unrated TV series , similar to homeland ,suspense and great drama .

First season was OK, a bit unbelievable and slightly cheesey. Also I am mot sure Sean Bean is ideal in this role, however... Season 2 takes time to build and is occasionally hard to keep up with, but well worth the patience. By about episode 7 it has become a complex twisting unmissable spy thriller to rival the likes of Tinker Tailor. A must watch, but be patient. Let's hope it is renewed.

This is the type of show that plays out like a long, awesome, action-packed movie and doesn't add the "fluff" of ridiculous relationship drama that the national networks like ABC, FOX, and the like throw in. TNT scored with the casting of an always underrated Sean Bean. If for no other reason then the fact that he can morph into any character, or "legend", based on his tremendous work with his accents and mannerisms, you should watch this. It's gritty, it's unapologetic, it's realistic (in terms of real world issues and conflicts, and the story of this season going back and forth between MArtin;s old past in 2001 Prague and the present is a great parallel story that creates a complex, but intriguing plot. I sincerely hope that it gets renewed for another season, because if I have to see a show like "Empire" get top ratings, this better at least be around for me to watch as this is FAR superior.

Exceptional television, and a real shame that it was cancelled.

Thoroughly enjoyed this series. About as much as I did the first one. One almost had the sense that this was the prequel. Very frustrating that it's been canned, as I was looking forward to a final series that may have linked the first two fully.

sean bean is fabulous. great actor and great show.

Two episodes into Season 2 and I'm done. It completely lost me.

A fantastic reboot of the series! The stakes are higher for all the characters, not just Martin Odum. In some ways it reminds me of Boardwalk Empire, but the setting is completely different (modern day Prague). It's like the show moved from Burbank into the real and complex world of spies and terrorism.

Although I have only seen the first episode so far, it is starting out very well indeed. I may have to revise eventually, but so I think the first episode is easily the best episode so far. Sean Bean is as good as ever, as he is back in his own country without the need to fake his accent (most of the time). The major difference between this season, via the first episode, is that the supporting roles seems much more interesting. In the first season, it was all about Sean, and then some more. The first season also focused heavily on "Blackwater" and secret government conspiracies. While not completely gone, they are less prominent. This time, we have some really interesting supporting characters, besides other "hero" agents. Yes, there were a number of interesting side characters in the first season, like Ana Paulanos in particular, but I would the characters we have so far raises it up a little bit. It seems this seasons plot is mainly based in Europe, and features contemporary issues like ISIS recruitment and muslim disenfranchisement, very important current European issues, less so american. In conclusion, it seems that it is the supporting characters that are the major improvements of this season of the past one. Sean Bean, as always, superior, he alone is what really saved last season and allowed it to be renewed instead of receiving a premature cancellation. If they can keep up the good work with the supporting characters, and their actors performances, we may very well actually get a 3rd season. Contingent upon they toning down the "Blackwater" government conspiracy silliness.

Interesting story, I thought the writing was compelling. Sean Bean's performance is exemplary.