Lost in Space: Season 1
(2018)
You might also like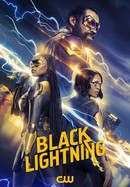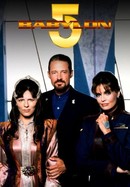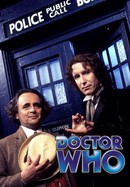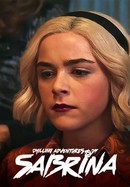 Chilling Adventures of Sabrina
Rate And Review
Lost in Space: Season 1 Videos
Lost in Space: Season 1 Photos
News & Interviews for Lost in Space: Season 1
Audience Reviews for Lost in Space: Season 1
chunk of cliché, obvious character ,nothing new on this,

This show would have been easily five stars, if it wasn't for doctor smith. So many great actors, great performances from parker, stevens and russell, and great chemistry between the actors. And all of it ruined by the single most stupid and annoying character in the history of television!!! Seriously, I want to punch the producers in the face for ruining through sheer stupidity what otherwise would have been a great watching experience!

While the visuals are interesting, Lost In Space starts with a very slow season that is affected due to it's decision of having a restricted space and a villian arc which is Cleverly written but could've been undone if two people just talked to each other. But LOS has enough family drama and emotion to keep you watching till the last episode hits

The opening episode in Season 1 is great. And in the second episode, Parker Posey shows up, so five stars to the first two episodes. Then things sorta get slow. Still, there is awesomely rockin' Posey and the kids and the robot and the caring Dad. The Mom? Demanding, a bit evil...but Posey is a nutcase and the robot knows it, so that dynamic is fun.

After watching a few episodes when Season 1 launched, I skipped the rest. Hearing that Season 2 was better, I cringe-watched all of Season 1. It ended up seeming like a way-too-long pilot episode. The effects are good and the acting is OK, but the writing is miserable. How many Wesley Crushers does one show need? A disaster happens and they are struggling to survive, but everyone is stupidly petty and negligent. "Doctor Smith" is implausibly skillful, everyone else who supposedly trained and qualified for this trip is foolish. If no one has learned anything by the start of Season 2, I won't be watching the rest of it.

Family and drama in space--not my cup of tea. Nothing stands out besides the special effects. They aren't enough to carry the show beyond its blandness. It's probably cool to kids.

I really wanted to like this show. So I did! For me at least, the story was interesting enough to keep me around, the characters were decently compelling, and the acting - even from the kid - was generally pretty good. HOWEVER, that comes along with the biggest asterisk I've ever attached to praise. There is one black spot that this show has that is so massive, and so egregious, that I could barely bring myself to finish the first season, and I certainly didn't come back for seconds. That black spot is Dr. Smith. The premise for her character is actually pretty interesting - not a real doctor, she's essentially a con artist that tricked her way onto the colony ship and is looking for a fresh start in a new world, and she will play as dirty as she has to to get it. Interesting premise, possibility for some promising development, maybe even a compelling redemption arc. What I described is not AT ALL what I got. What I got was a character written to be a manipulative mastermind who is, in fact, so bad at lying that the fact she gets away with it so often makes the entire rest of the cast look like absolute bumbling morons. Repeatedly, she is in situations where she either causes someone else's death, or abandons them to die. The excuses that she gives the other characters are so bad and so paper-thin that the fact that they believe her makes them look like they're dumber and more gullible than my fucking dipshit dog (I love my pupper, but she's really dumb.) Her inclusion is not the problem. The problem is that the writers are so monumentally and bafflingly incompetent when it comes to her writing that it drags the rest of the show down into the fucking Mariana Trench. I hope she gets better in future seasons, but I will unfortunately not be sticking around to find out.

The CGI production on this show is outstanding, it's up there with Star Trek. The acting is decent and the script is OK. But I don't remember if it is the exact same story line as the original, I think it is pretty close. However, I docked 1.5 stars because of two things: The first is Dr. Smith and how annoying the writers made her. There are ways to make a villain without forcing her to be so annoying, but I guess that's just the writers style. Really, there is no one who can outsmart her and see through her lies? Is the entire crew that naive, nor just Will? Also, how the heck did Dr. Smith know the exact location of where Will had the robot walk off the cliff? The second major issue is how "dumb" Will is even though he is supposedly book smart. The smart kids in typical sci-fi shows are not that dumb. I thought the relationship between him and the robot is a bit corny but I know that's how the original storyline goes. I was able to binge season 1 over a couple days, and now I am just starting season 2. Hopefully the episodes get less corny and more action like star trek.

Having been someone who watched the original I was sorely disappointed with the new version. I could have dealt with the changes and all the extra tech but the plot often doesn't make sense or is just plain stupid or poorly acted out. Often all three.